---
Baby, I Compare You to an Anime Kiss from a Rose
---

Public displays of affection (or PDA) are known to make some people really nervous. Watching PDA can make people uncomfortable (or really, really jealous). These anime kiss scenes are so passionate and gosh darn romantic that we really don't think anyone will mind! Plus its not even real so there's nothing to get jealous about! Anime kisses for everyone!


Note: Please keep in mind, there are some major spoilers included!


---
Anime Kisses Ahoy!
---
---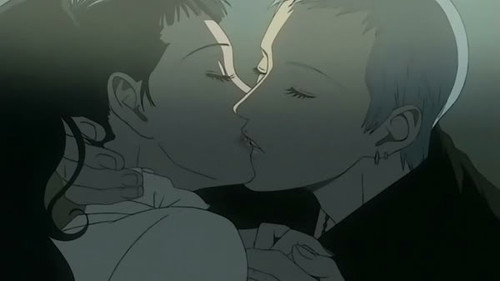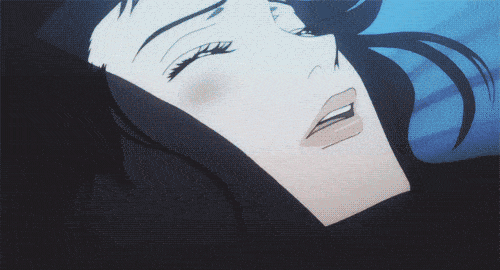 There has always been a tension between these two, and you can see why. Yukari cannot help but be pulled towards George whose mysterious aura makes her giddy in more way than one!


---
---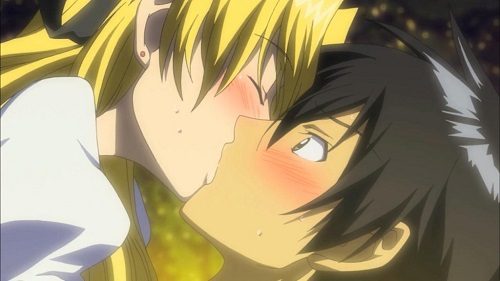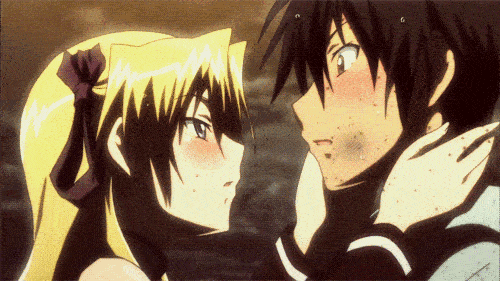 Check out Erica who tentatively kisses Godou in this scene. She is obviously not the only one who feels an attraction as we can see in his passionate response. If you like this, make sure to check out the series because there are a lot more passionate anime kisses to go around!


---
---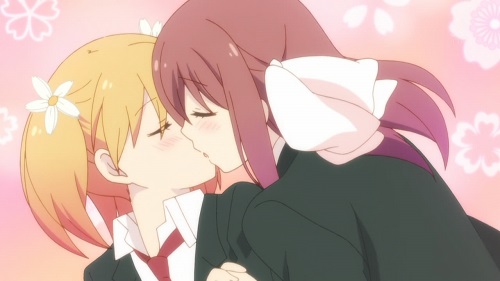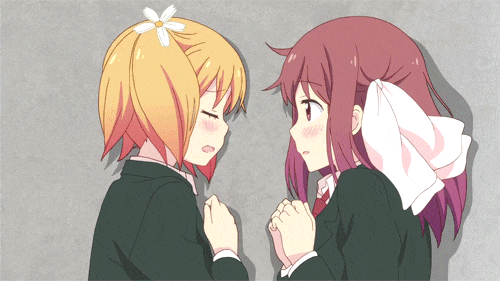 An innocent kiss can certainly make everything more complicated. Haruka and Yuu realize soon that they are unable to keep their hands off each other no matter how hard they try. The attraction is simply irresistible, even at school.


---
---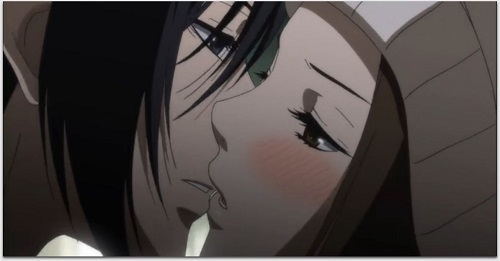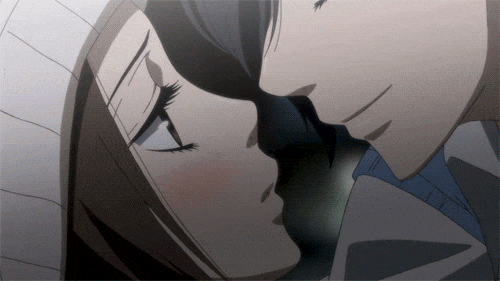 Mei and Yamato are probably one of the sweetest high school couples in anime history. Mei has been trying to resist Yamato's charm for so long, but time (as well as Yamato's constant advances) has obviously taken its toll and lit a fire in her heart...


---
---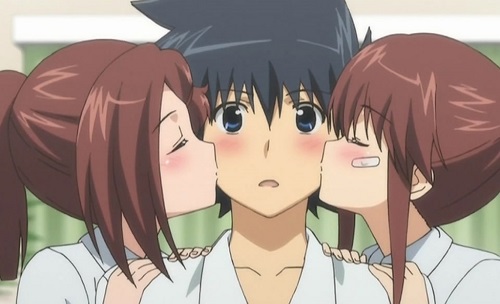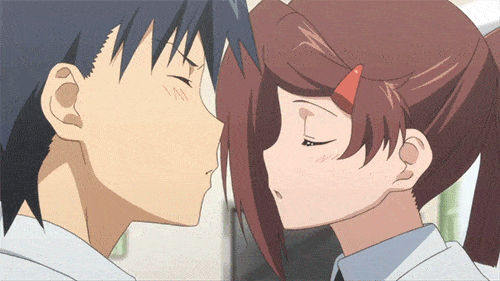 It seems that the trope of sisters falling for their brothers and vice versa will always be popular, but in this case, they are (luckily) not blood related. It is also obvious that Keita's reluctance to see his stepsisters as lustful girls didn't stand a chance against his manly instincts!


---
---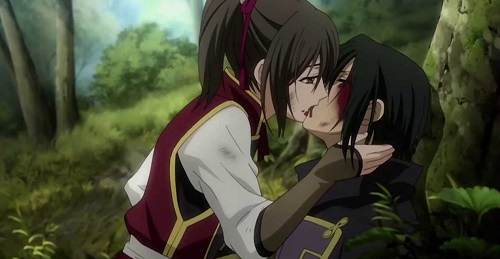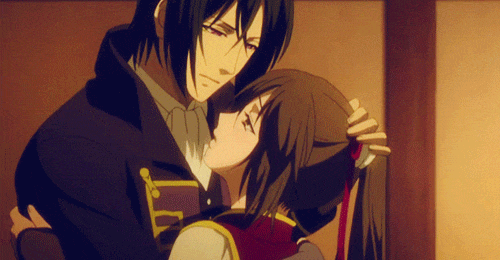 You would have thought that the sequel to Hakuouki would have more lovey dovey scenes, but, unfortunately, that is not the case. This anime focuses more on historical elements than romance. However, there are some rare glimpses of love in the series - this kiss being one of the most passionate.


---
---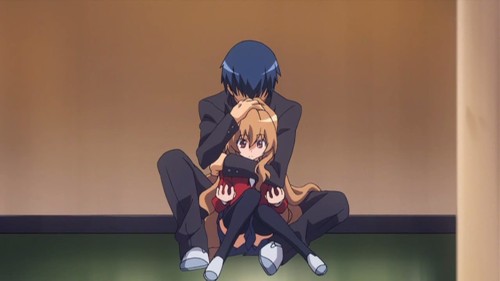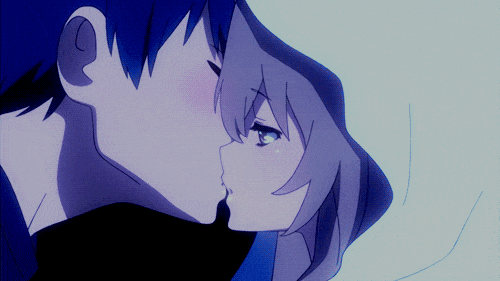 The tiger and dragon have finally come to terms with their romance and this is the moment everyone has been waiting for! It is great to see them accept their love and the fact that they are a perfect match!


---
---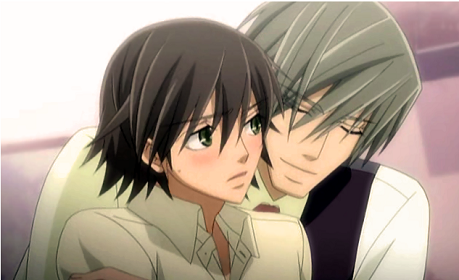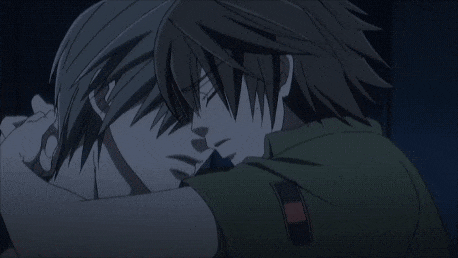 There is something completely irresistible about the sub and dom relationship, a fact this anime is proof of. This is just one of many passionate kisses between Usami and Misaki. So if you're planning on watching the series, prepare for some serious hotness!


---
---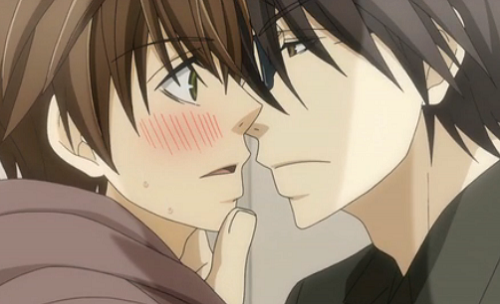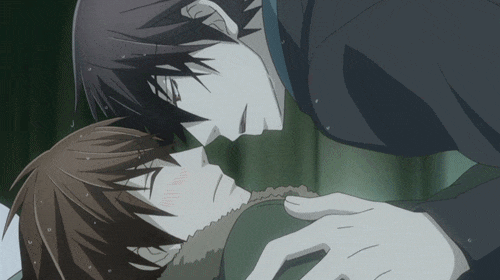 Another sub x dom relationship, and not any less hot than the previous one. Takano loves teasing Ritsu but when he kisses him, it seems that Ritsu completely forgets what he was mad about. Thankfully for yaoi fans worldwide, there are many passionate anime kisses to go around!


---
---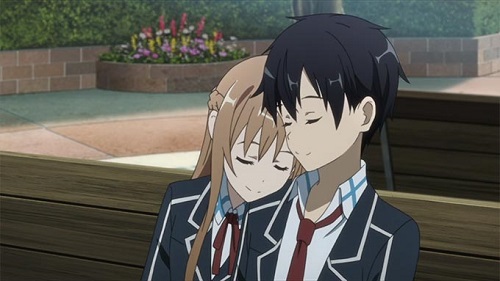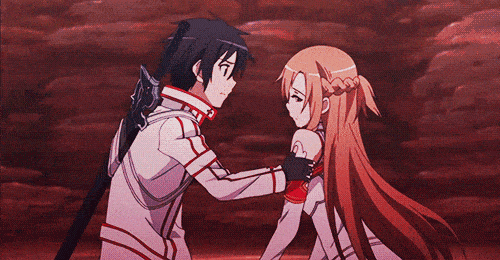 Kazuto and Asuna have a really strong and sweet relationship, and people who watched the anime know why. They have been through so much together and in the end they proclaimed their love with a very sweet kiss.


---
---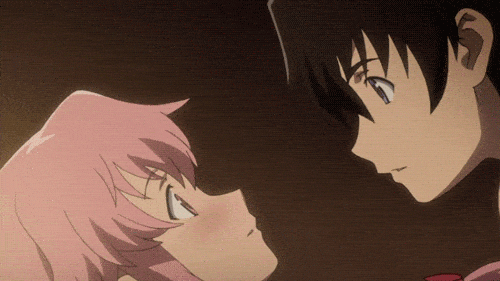 Yukiteru has finally plucked up some long-awaited courage and decides to be the dominant male he needs to be. If you're familiar with the anime, then you probably know that Yuno tends to be the more "powerful" of the two. However, in this hot scene, Yukiteru takes initiative and turns this strong yandere queen into a sensual young lady.


---
---
Nana Osaki and Ren are probably one of the most romantic couples in anime! They have been romantically involved since their teenage days and passion has always been present. They simply cannot keep their hands (and lips) off each other!


---
---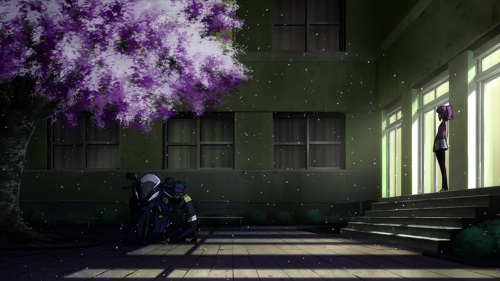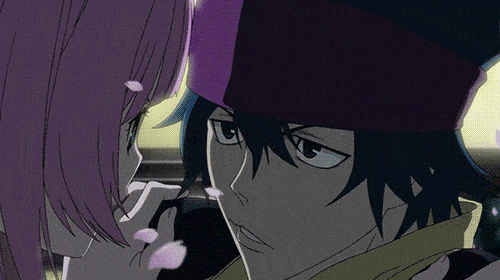 Tetsuya gets the kiss of his life when Benio decides to lay one on him. Surrounded by beautiful sakura petals, the kiss is not only hot, but romantic as well. Too bad this passionate anime kiss didn't last longer!


---
---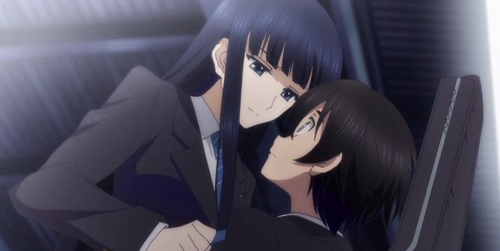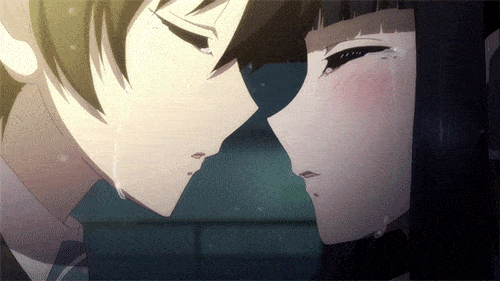 Haruki and Kazusa share one really deep and passionate anime kiss right here and you can see how in love they are. This flaming kiss could melt even the coldest winter snow.


---
---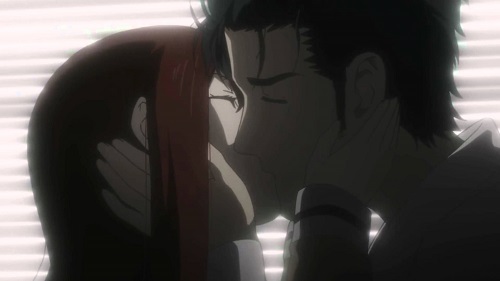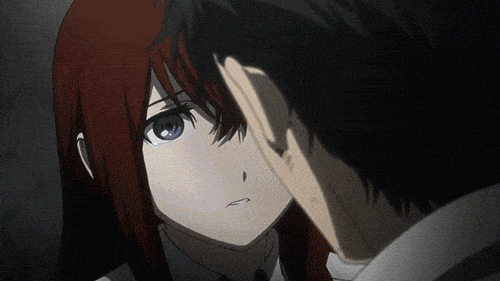 They started off on the wrong foot but ended up loving each other. As you can see, this is one of those rare moments when Okabe is really serious about making Mikase aware of his love and attraction. She may be a tsundere, but she eagerly responds to his passionate kiss.


---
---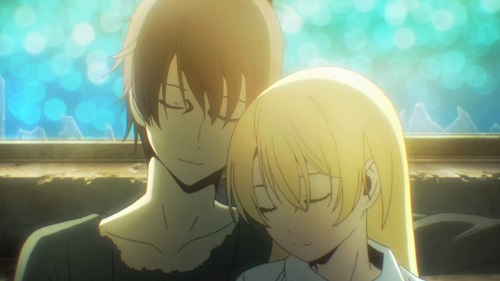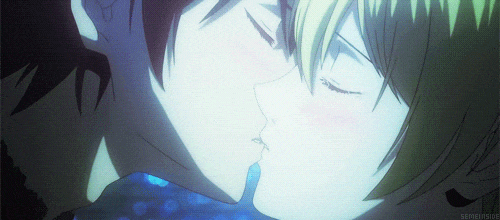 This anime has a similar concept to Mirai Nikki and Sword Art Online, and it also has its share of romantic moments. This kiss is one of the absolute cutest in anime history.


---
---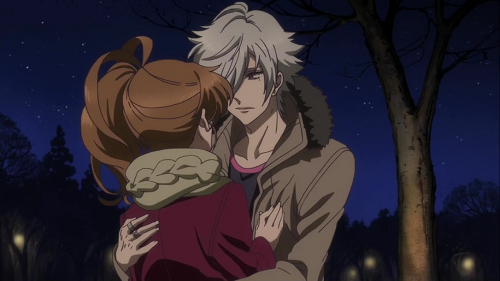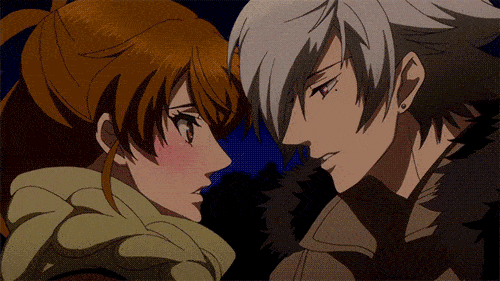 There's nothing better than living with 13 stepbrothers and being romantically involved with most of them, right? Well, that may or may not be true, but Ema does not really mind it because she really enjoys when Tsubaki kisses her. He is not the only one though...


---
---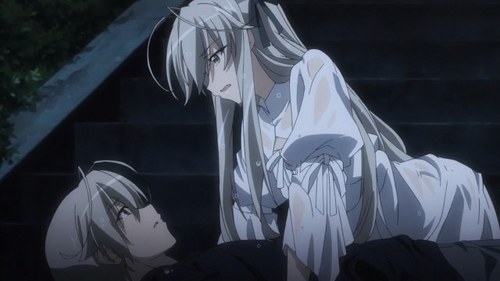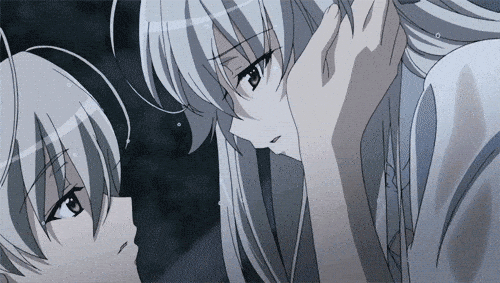 As this time the characters are blood related, the incestuous theme of the anime may turn off some people, but there is no denying this to be one of the most popular tropes in the anime industry. The series also has its share of "ecchi" moments with the twins in question having not only a romantic connection, but a sexual one as well.


---
---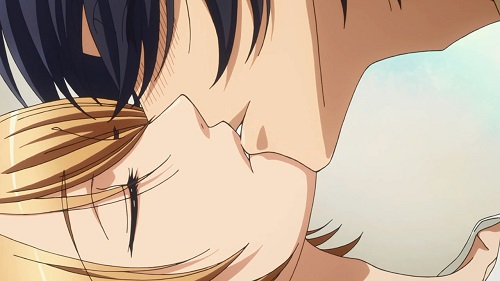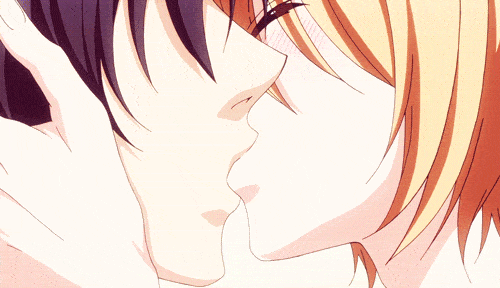 This popular gender bender anime reveals some interesting themes related to love and sexuality and you can take a look at Izumi and Ryouma sharing some really passionate kisses. Ryouma's confusion and frustration can be really cute and interesting to watch, especially if you like this genre.


---
---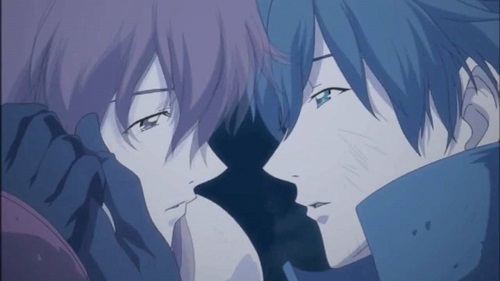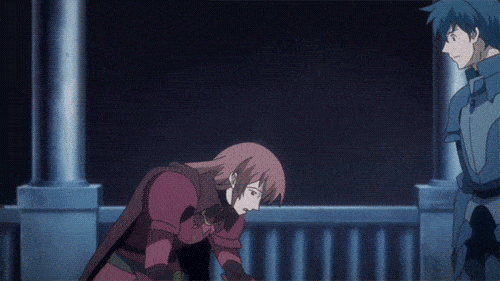 Many probably wonder what can you really expect of an anime adaptation of Shakespeare's drama Romeo and Juliet. Is it cheesy, romantic, ecchi, or even worth watching? Whether you like it or not is totally up to you, but one thing is certain - there is an undeniable passion. Romeo and Juliet are, after all, supposed to be so much in love that they would die for it.