Find The Anime House of Your Dreams
Unlike live action entertainment, in animation, everything is deliberate. There's not a single frame of animation that hasn't been purposely placed or drawn in a certain way to fit the tone of the anime. This also extends to the houses in anime. From Natsu's fanciful, fantasy-esque house in Fairy tale to the homely, overgrown witch's residence in Kiki's Delivery Service, all the entries on this list (even the more pedestrian ones) help shape the world of the anime they're featured in.
---
Moomin Family House
---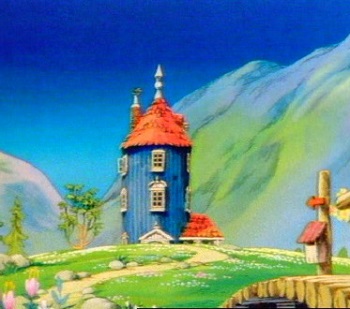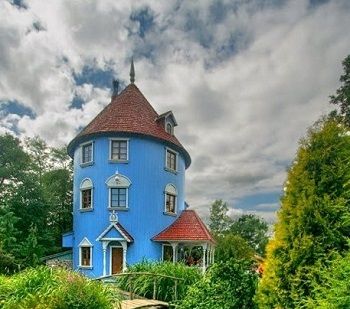 This amazing anime house is easily recognized by the blue facade and the valley location. It is set in Moominvalley, a beautiful place surrounded by Lonely Mountains. Although there is most definitely a magical feel to it, the love of the Moomin family brings a gentle warmth, making this lovely house a lovely home. This beautiful anime house is so iconic that an actual replica for it was made in Finland and was rightfully named Moomin World.


---
Aburaya (Bathhouse)
---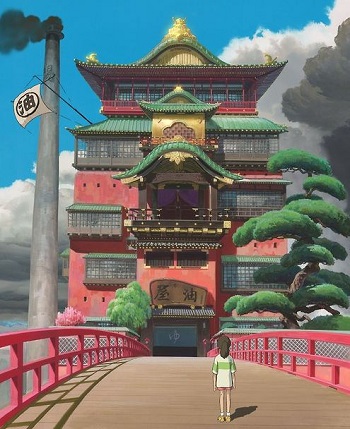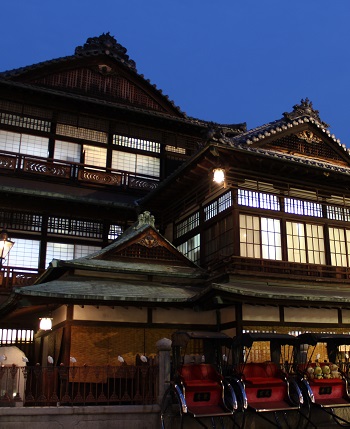 It is often said that the bathhouse in this film's spiritual world is inspired by the Dogo Onsen in Shikoku. How cool would it be to live in such a magnificent inn? Well, if you can forget about the fact that it is home to tons of mischievous spirits, that is. This magical anime house is perfect for those who like a little mystery in their life.


---
Yuuko's Shop
---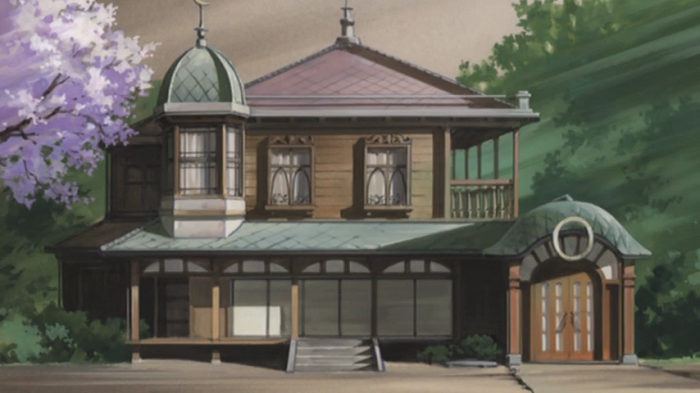 Yuuko's "store" is very unique, enchanted by a spell that only allows certain people to enter and stops some from leaving. This magical anime house is where she works her magic (literally), granting wishes to special visitors. This iconic home is also where the deep bond between her and Watanuki blossomed.


---
Kiki's Home
---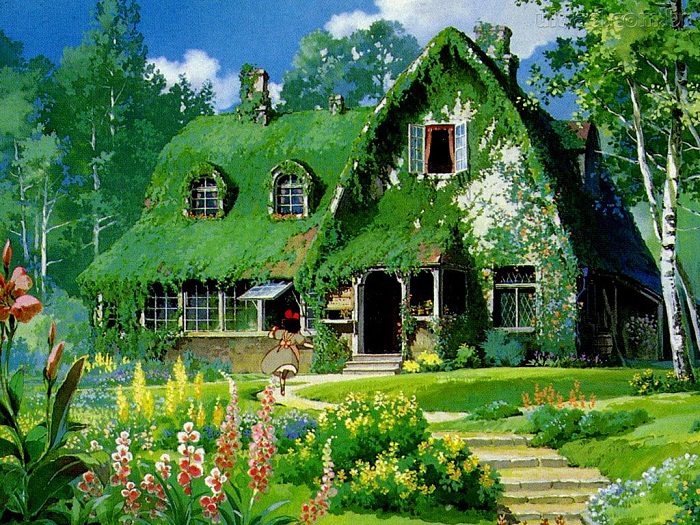 Living in this heavenly cottage, surrounded by beautiful flowers and nature, would be nothing less than paradise. It's a shame that we don't see much of this anime house, as Kiki sets off on her journey at the very beginning of the film.


---
Hinata House
---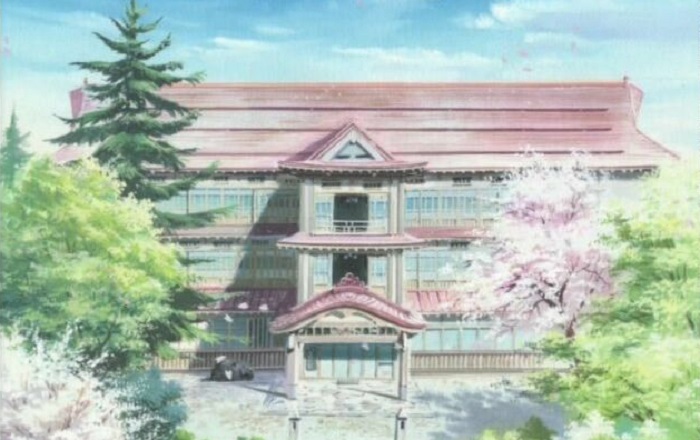 This is the Hinata House, also known as the Hinata Dorms. This is the anime house where most of the main events of the anime occur. Hina Urashima turned this beautiful and glamorous inn into an all-girls dormitory in which the main characters live together.


---
Chitanda Family House
---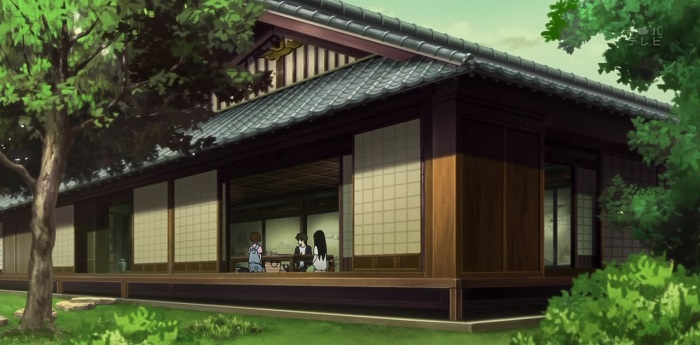 This spacious Japanese-style anime house belonging to the Chitanda Family is home to little Eru Chitanda. She loves inviting friends over to hang out by the comfy porch, surrounded by the serene sounds of nature.


---
Rockbell Automail
---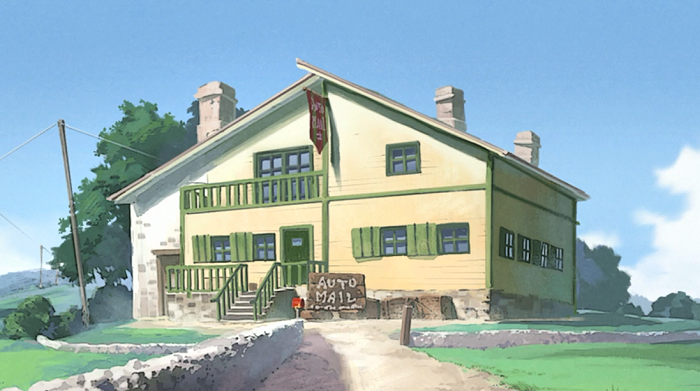 This anime house is home to Winry Rockbell and Pinako Rockbell, residents of Risembool. Elric and Alphonse also originated from this area and often pay a visit to them to have their bodies repaired.


---
Amasawa's Antique Shop
---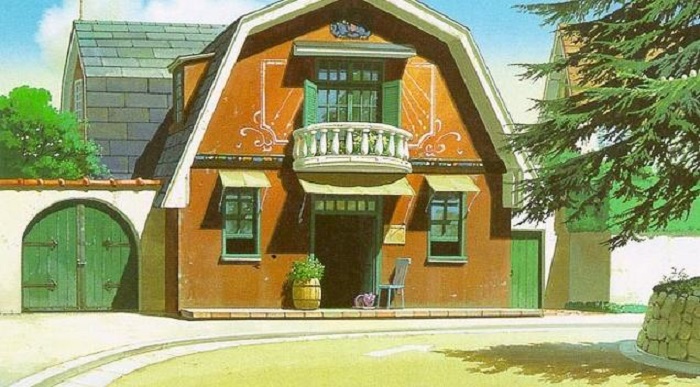 Seiji Amasawa, a talented boy violinist who befriends Shizuku, lives in this eye-catching abode, which also serves as his grandfather's shop. Shizuku loves stopping by this warm and cozy anime house.


---
Hana Family House
---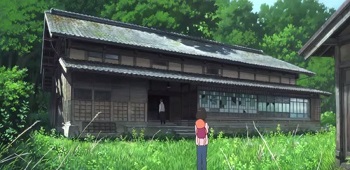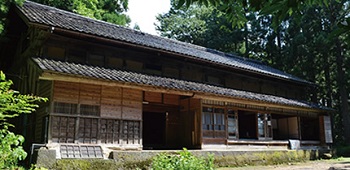 The real life house from Kamiichi, Toyoma, pictured above on the right, served as the main source of inspiration for Hana, Ame, and Yuki's new anime house in the story. This wild abode is located deep in the woods and although it may appear to be incredibly "antique", to the main characters, it is the most beautiful haven imaginable, a place where they can finally enjoy their freedom in peace.


---
Glass Workshop
---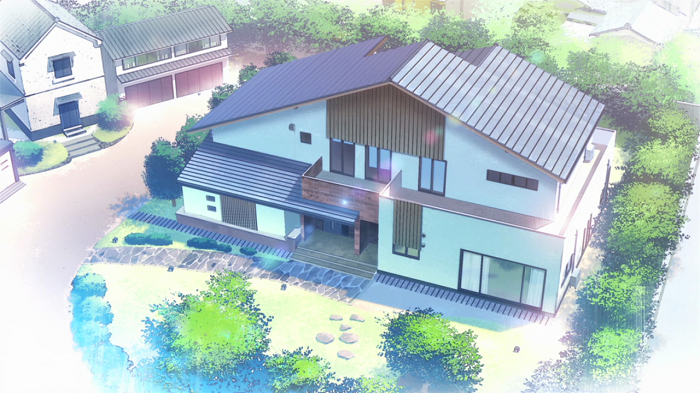 Touko Fukami lives above a glass workshop, which is pretty unique. The anime house may look ordinary, but it is very spacious and always filled with merriment.


---
Victorique's House
---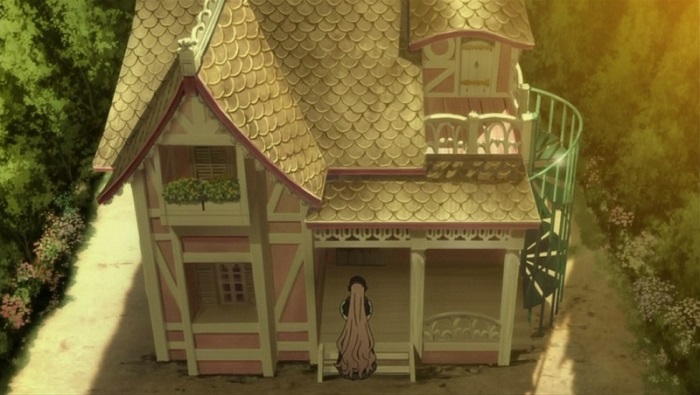 This small doll-like anime house is perfect for someone like Victorique, who is both eccentric and secluded. What makes this anime house even more amazing is the fact that it is surrounded by a huge maze. Imagine finding your way through it every time you come home.


---
Kagome's Home
---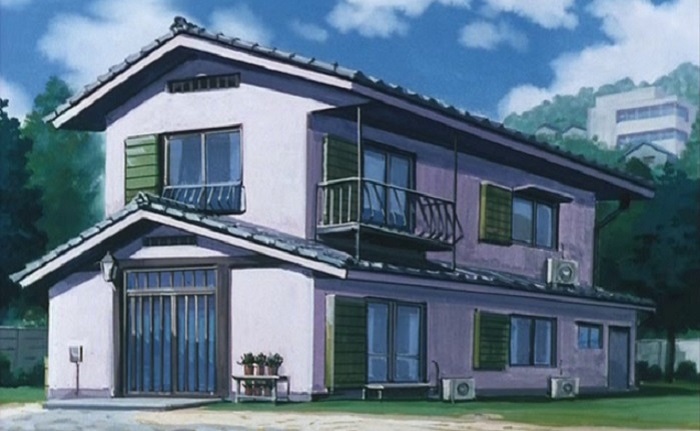 At first, Kagome's home seems quite ordinary. But what makes it unique is its location. This normal anime house stands next to the the Higurashi Shrine, home to Kagome's grandfather... as well as the bone-eater's well - the gateway between present day and Inuyasha's world! Yes, looks can be deceiving.


---
Souma Family House
---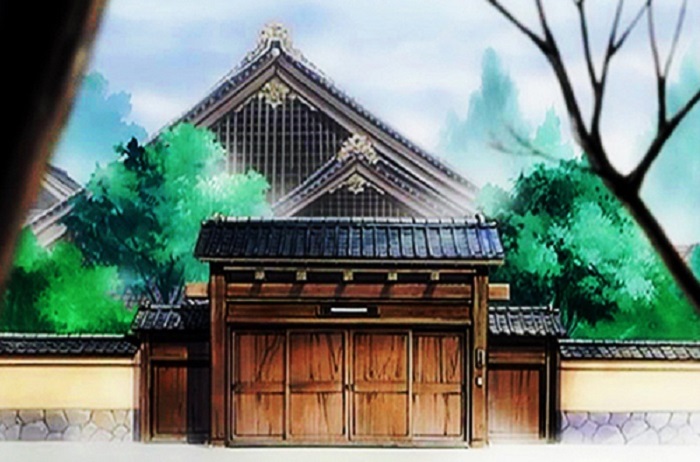 This is the entrance to the Souma family's residence. This anime house is the place where all of the family members (other than the three banished siblings) live. The head of the Sohma clan is Akito, who likes having all of the relatives live within the Sohma compound, under his control.


---
Natsu's House
---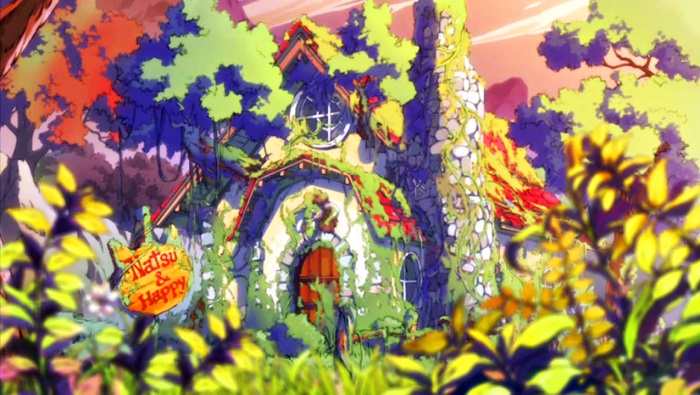 Happy and Natsu's anime house looks like a quaint cottage from some kind of fairy tale, both serene and beautiful.


---
Sawa's Home
---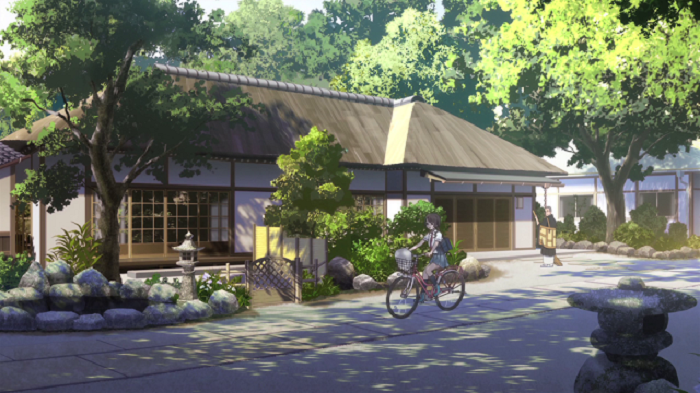 Okita Sawa's anime house consists of Shinto elements, which is not surprising because her father is a priest, after all. It looks really beautiful and secluded from all of the hustle and bustle of the city.