MAJOR SPOILERS included! Please be forewarned!
---
Dengeki Daisy is probably the most nerve-wrecking love story created by the famous author Kyousuke Motomi. It is packed with action, adventure, comedy, and enduring love – not only for a lover, but also for siblings and friends. Every chapter drives hardcore romance manga readers to the edge of their seat with high hopes of finally witnessing the protagonists' sweet first kiss.


---
Meet the Protagonists
---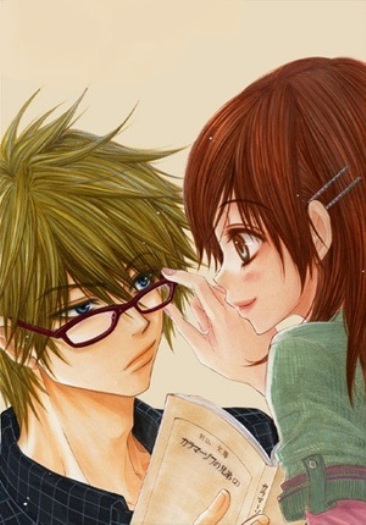 Meet Dengeki Daisy's Tasuku Kurosaki and Teru Kurebayashi, the main characters of the story. Teru is a strong-willed high school girl with equally strong arms. She lost her brother Souichirou, her only family member, due to a murder. Kurosaki is a school janitor (aka Daisy), Souichirou's loyal friend, who made a promise to guard Teru with his life.
At first, Kurosaki established a sort of master-servant relationship with Teru to keep her close to him all the time. Teru already suspected Kurosaki was Daisy, but quickly dismissed it when Kurosaki gave a rude reply when she asked him, "Are you Daisy?" He even splashed her with water! There's no way that a kiss could happen in the first chapter or second chapter of Dengeki Daisy.
As time goes by, their relationship as master and servant just keeps on getting worse, while Daisy and Teru's relationship is going great. Teru's favorite expression is, "Go bald, Kurosaki!" and she says it without reservation.
---
Almost Kiss, the First
---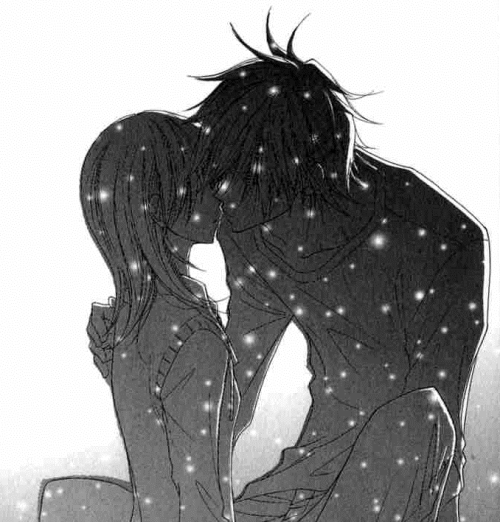 Ah, the Chapter 20 teaser Dengeki Daisy kiss. The passionate sharing of kisses that you hope for won't happen in this chapter, but you have to admit, it emits a pretty nice vibe!
---
Almost Kiss (Again and Again)
---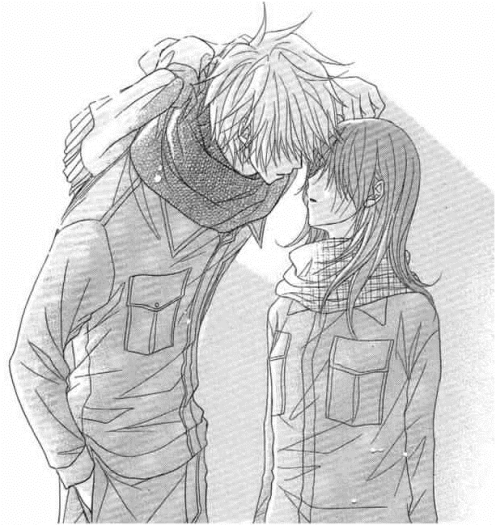 As you can see, it is still almost a kiss for the second time.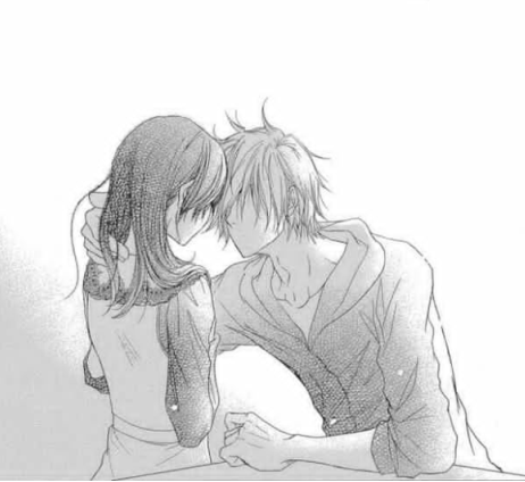 This one is for the third time.
There were a lot of interruptions, but the fated kiss will soon happen.
---
The Real Thing
---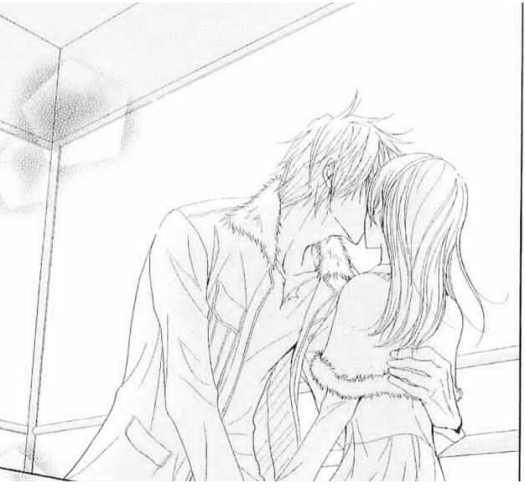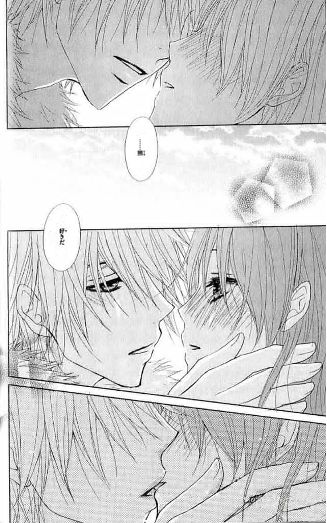 Nothing can be sweeter than the first passionate kiss you share with your one true love. Especially in Dengeki Daisy because it didn't happen in the heat of the moment and it wasn't rushed. You can feel the utmost sincerity and purity of the lovers' hearts. Finally, in Volume 14 of the manga, we finally witness an actual Dengeki Daisy kiss!
It is always nice to see how the pure emotions and innocent relationship of the characters developed into something beautiful and lasting. The age difference might be a bit big, but you can't help but admire Kurosaki for his willpower and determination to wait for Teru until she's old enough.
Now that is real love.
---
The Reunion
---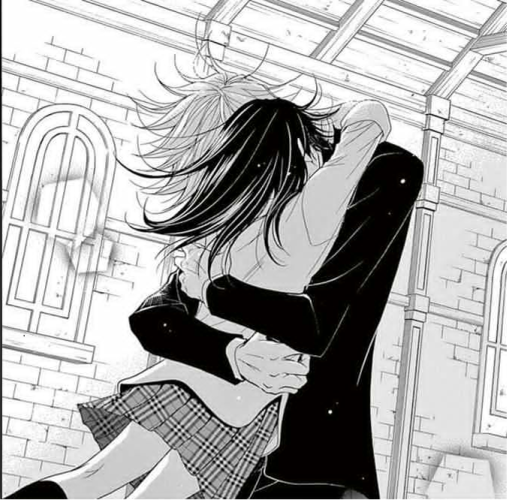 A Romance manga is never complete without a rescue mission. When Teru was taken to a mysterious island, Kurosaki did not waste his time and quickly embarked on his journey. To make the situation more intense, Akira also went to the same island to look for the testament of his deceased grandfather.
Teru has finally recovered from the effect of the drug she was injected with. When she woke up, she was all alone in the dark prison-like room. She filled her mind with happy memories, mostly of those with Kurosaki. Although Teru was confident that he would come and rescue her, she refused to be a pampered princess just sitting and waiting. She explored the area to find answers, and met Akira.
There was a heated confrontation between the two of them when Teru tried to explain that the code within the testament would activate a certain device to kill Akira. Teru wanted to save Akira, but she was powerless to stop him and Akira simply did not care whether Teru was telling the truth or not. He was determined to get the testament.
Kurosaki came crashing in while calling Teru's name. He found her and a touching Dengeki Daisy kiss happened.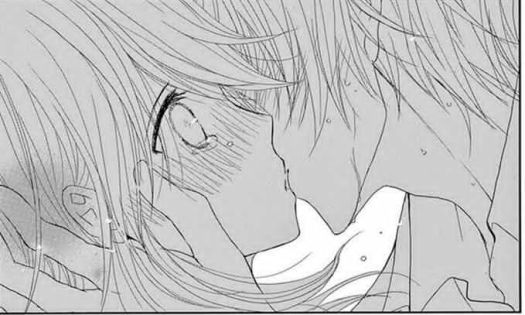 ---
The Sweetest
---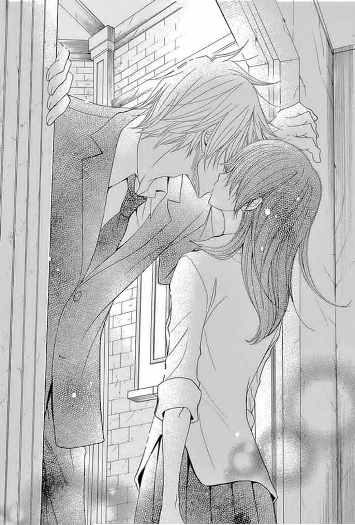 This has got to be the sweetest kiss scene of all. It is not a parting kiss, but more like a "see-you-later-for-more" kind of kiss.
Expect that there will be lots of Dengeki Daisy kisses in the future, apart from the ones that the book contains, but we won't get to see them in print. Unleash your creativity and let your imagination create the picture you want to see.