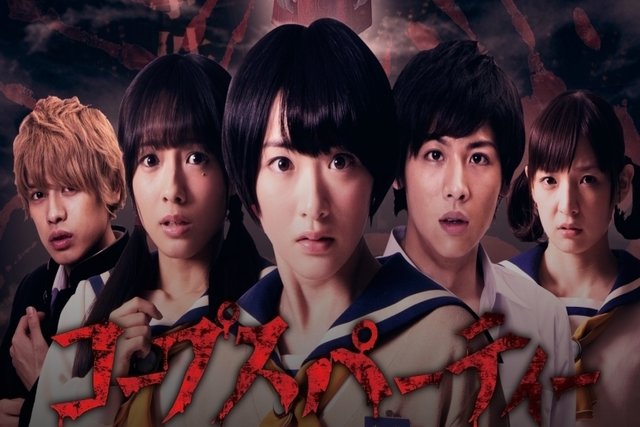 In the Corpse Party live action film, the last cultural festival they will ever attend is over, and friends Naomi and Satoshi are tidying up. Not wanting their friendship to end, resident horror fanatic, Ayumi, performs the Sachiko Ever After ritual. But instead of ensuring their friendship, they find themselves at the Heavenly Host Elementary School for a graduation ceremony. The only problem is, the school closed some years ago after a series of brutal murders leaving the ghosts of those murdered behind to seek revenge.
Fan favorites Rina Ikoma of Nogizaka46 and AKB48 fame appears in her first starring role as Naomi Nakashima. Ryōsuke Ikeoka, one of the D-BOYS acting group, (1/11 Jyuu Ichi Bun No Ichi, The Prince of Tennis Musical 2nd Season) takes on Satoshi Mochida. Actress and model Nozomi Maeda (Mobile Boyfriend, The Last Message, Popteen Fashion Magazine) plays Ayumi Shinozaki. Asami Imai returns as the voice of the theme song.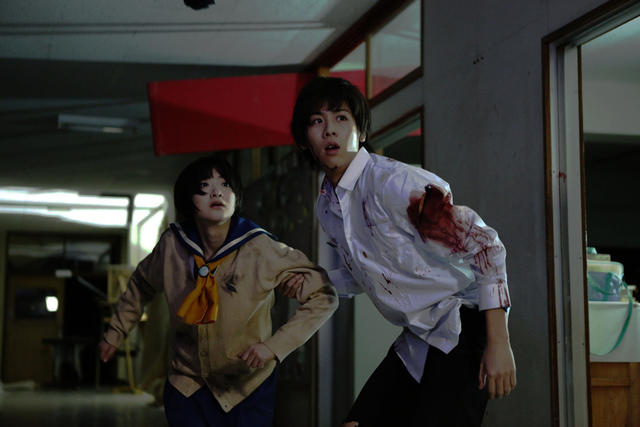 Written by Yoshimasa Akamatsu, the Corpse Party live action film takes a Tortured Souls route and differs somewhat from the Team GrisGris/5pb game of the same name. There are some characters missing from the film as well. But considering the entire game takes nearly six hours to play, it's understandable why certain creative choices had to be made, to fit the story into a 90-minute movie. Dedicated fans of the game will notice Tokiko's absence from film. Naomi is much simpler than her game-self, Satoshi seems much more fearful, and Yoshiki takes more of a supporting role.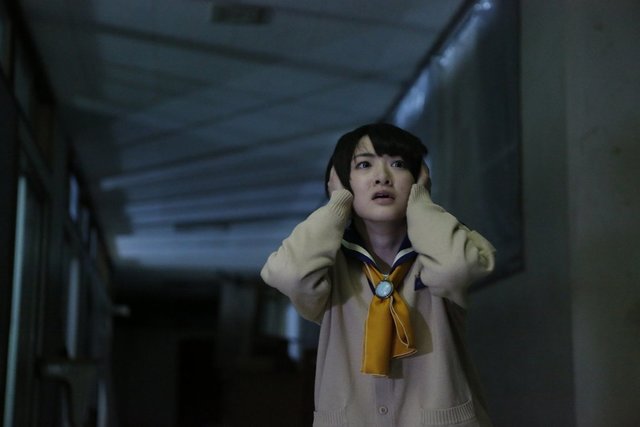 Another creative choice is the makeup. Ghosts in the Corpse Party live action film appear more zombie-like than ethereal. Perhaps an attempt to capitalize on the booming zombie market and appeal to some of their fans?
The graphic live action film does have its share of gore, but while there's plenty of carnage, it's not quite as intense as the Corpse Party game...although if you've got a weak stomach you might want to look away during some scenes.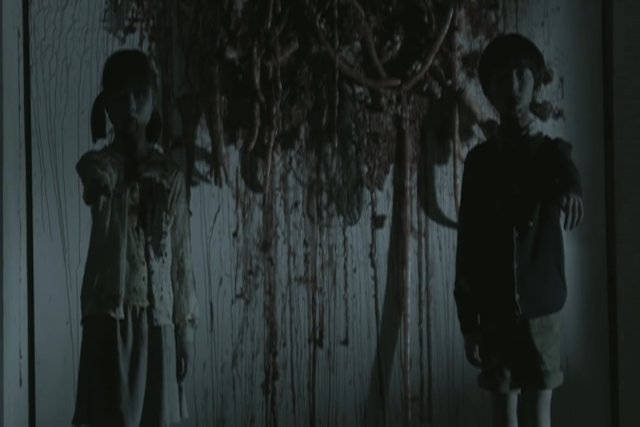 What began in 1996 as a horror adventure game has grown into a wildly popular franchise, including manga and anime series, and even a second "Unlimited Edition" re-release of the Corpse Party live action film, in September, with more gore and deleted scenes!