---
---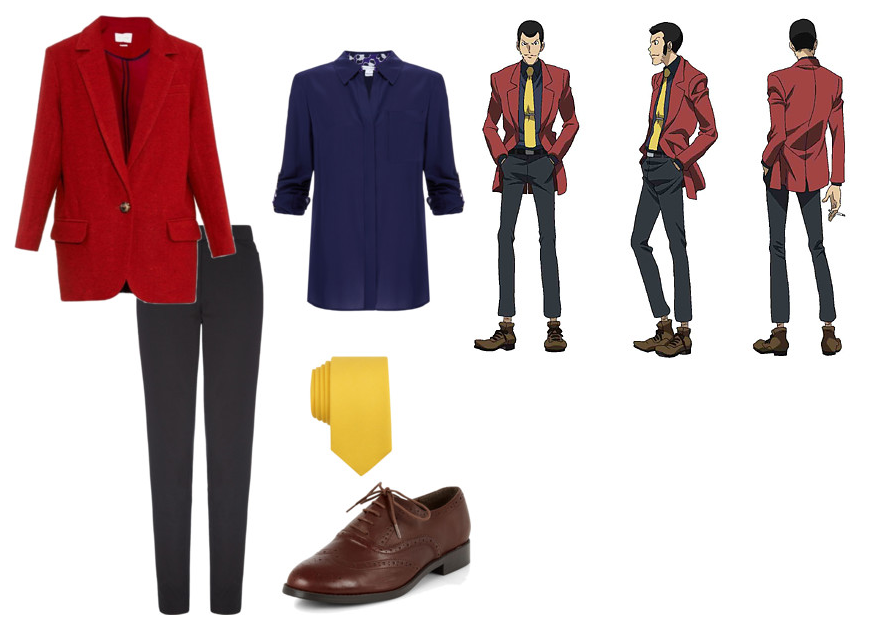 While the obvious choice for Best Dressed Character in the Lupin III franchise is probably Fujiko Mine, Lupin's red blazer ensemble is far more recognizable than whatever outfit Fujiko decides on for the episode. These simple pieces in primary colors are just bright enough to be interesting, but not loud! After all, if you're going to be sneaking around like master thief Lupin-sensei, you can hardly afford to be too eye-catching.
---
---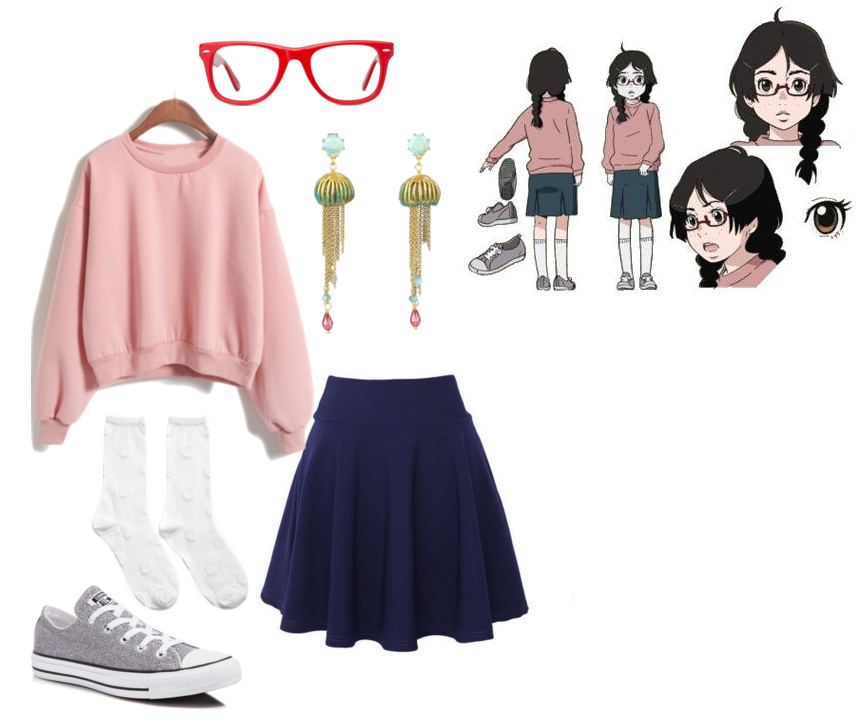 Jellyfish dresses aren't the only fashionable clothes in Kuragehime! Comfortable and cute, this outfit is perfect for everyday wear! While Tsukimi's style is pretty plain, you can always add fun touches like polka dot socks for a pop! Plus, jellyfish earrings are super cute!
---
---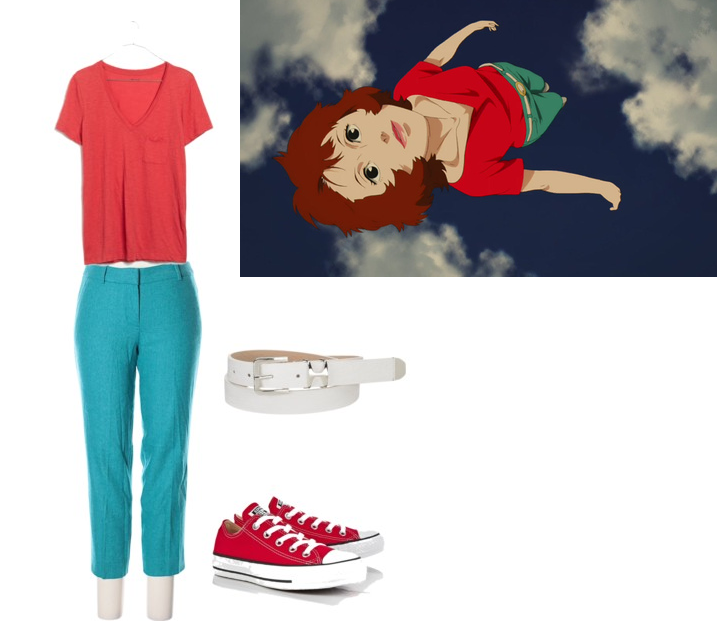 Paprika's outfit, while simple, is also easily recognizable. Fortunately, that means it's also one of the easiest to imitate! Dressed in this stylish, colorful outfit, you too can feel like you're running through someone else's dream with a DC Mini! Hopefully it's not a nightmare...
---
---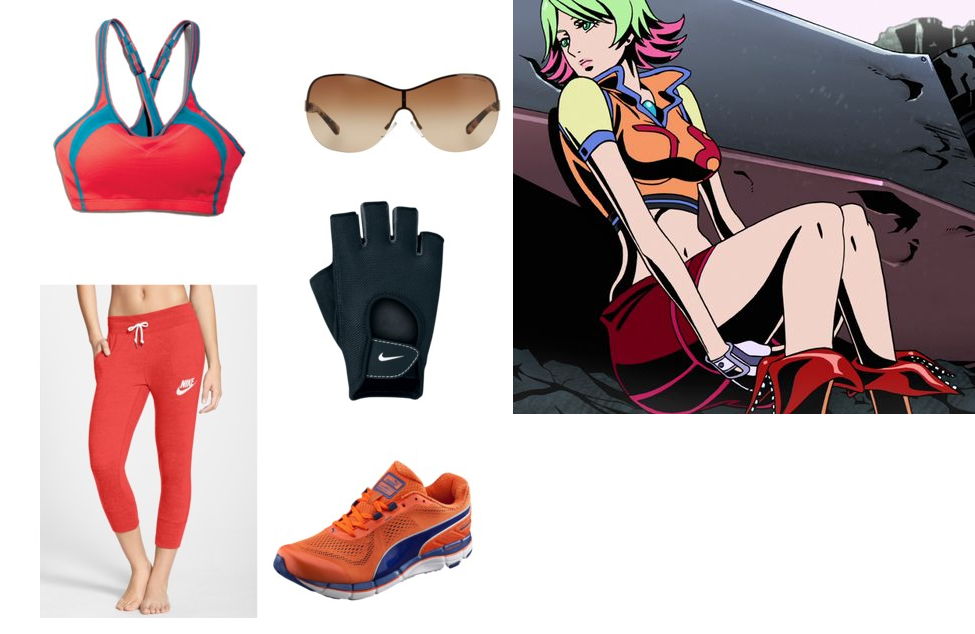 Admittedly, while Sonoshee really owns her costume in this racing movie, it's hard to find stylish clothes that capture her personality while being fashionable. But everything about Sonoshee exudes athletic sexiness, so putting together a set of Sonoshee-inspired gym set seems to make perfect sense. By copying her bold, bright style for your workout clothes, you'll gain a confidence boost too!
---
---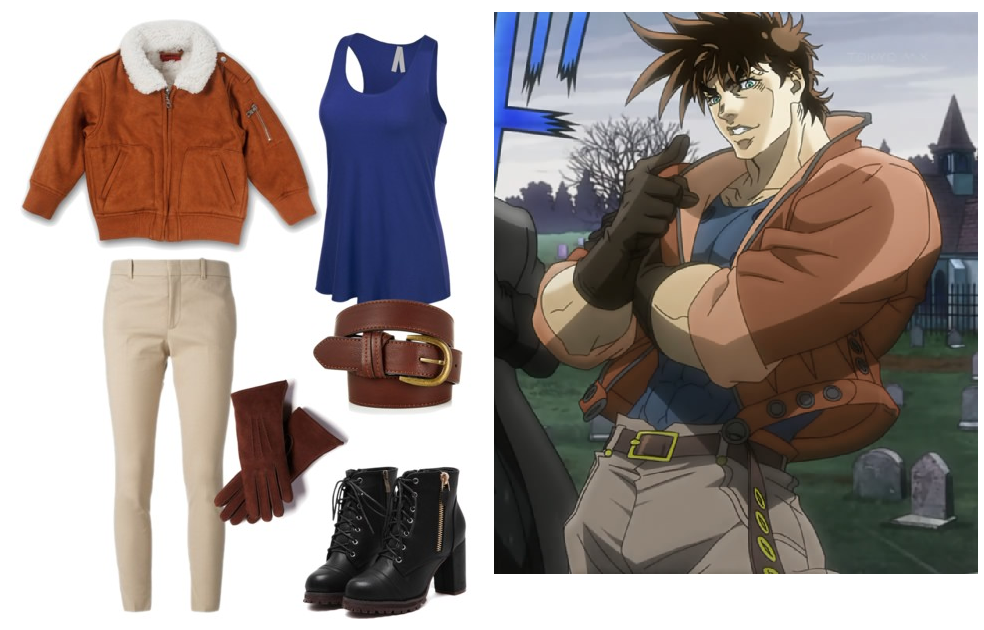 JoJo's characters are all loud-and-proud fashionistas, but perhaps one of the most wearable outfits is Joseph's ensemble he wears later during Part II. Of course, if this isn't to your taste, Jojo's Bizarre Adventure has tons of different characters and costume styles to choose from! Don't be afraid to make a bold fashion statement! Joseph sure isn't.
---
---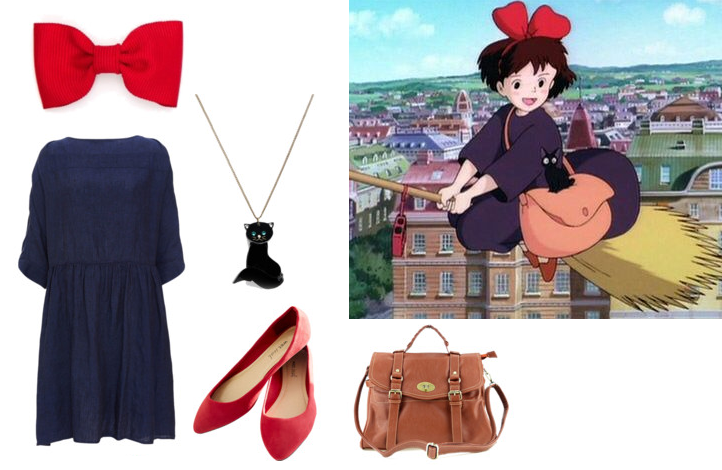 Kiki needs to wear comfortable, loose clothes so that she can fly on her broomstick, and a large messenger bag to keep all her things as she's traveling through the sky! And while you probably can't carry around your pet cat as an accessory, a necklace with a black kitty charm is the perfect touch to remind you of Jiji!
---
---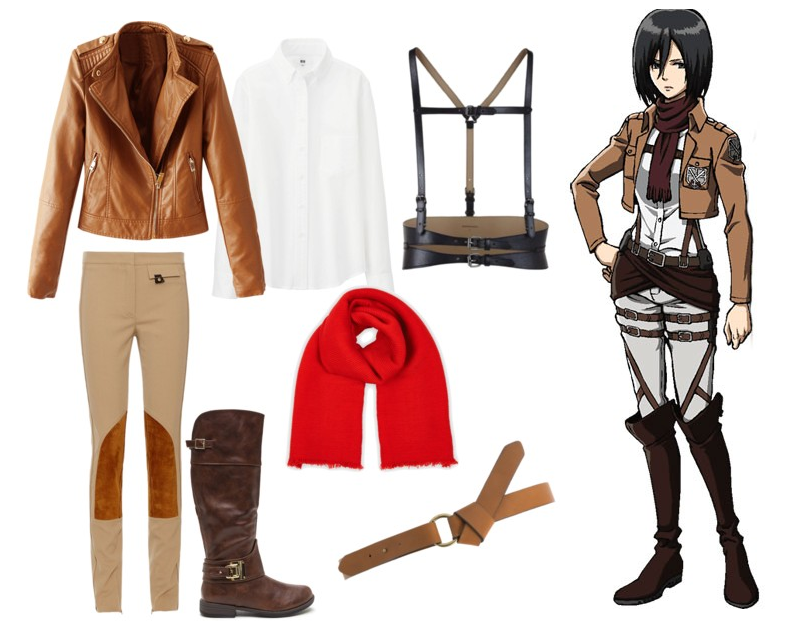 Sure, you could just buy a Shingeki no Kyojin jacket meant for cosplay, but this subtle look inspired by Mikasa's killer style will even have all the fashionable non-nerds swooning!
---
Rose from Tales of Zestiria (TV)
---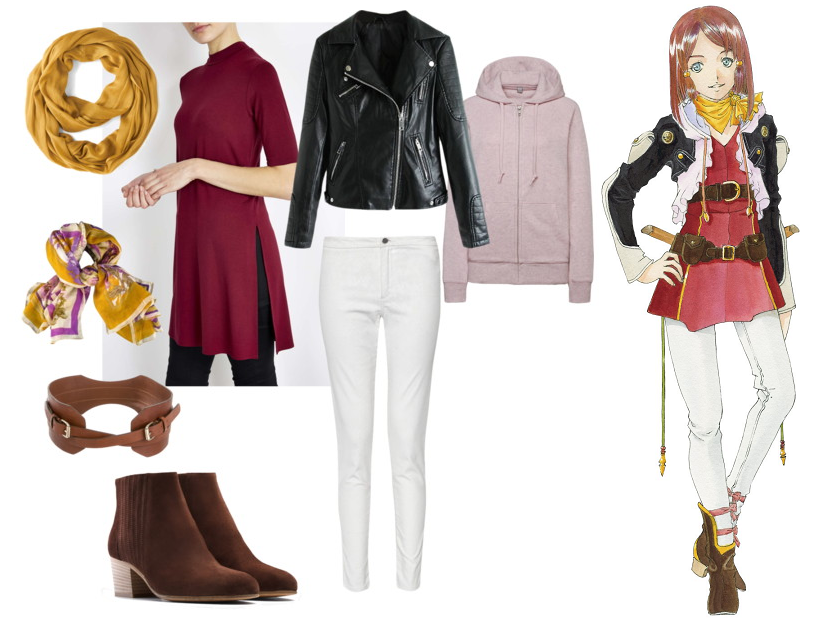 Based off the video game of the same tame, Tales of Zestiria hasn't even aired yet! But you can be sure that this show, produced by ufotable, will be a hit. Rose is a twin dagger user, and one of the main playable characters in the game. Her outfit is practical and cute! Unfortunately, boleros are harder to find, so it's easier to substitute with full length jackets of the same color.
---
---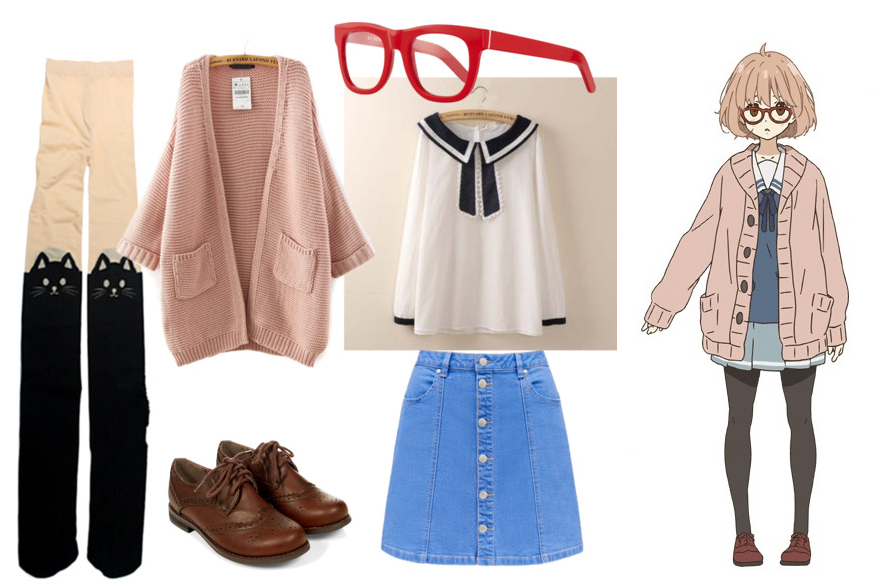 Mirai probably has the cutest cold-weather outfit. This outfit is suitable for cool temperatures, but you can easily substitute with thicker layers for cozy-warm fashion! Admittedly, a couple liberties were taken with this clothes set, but Mirai would probably love these kitty leggings too. Additionally, A-line denim skirts are very popular this year in Japan! You can also substitute this blouse+skirt combo for a sailor dress.
---
---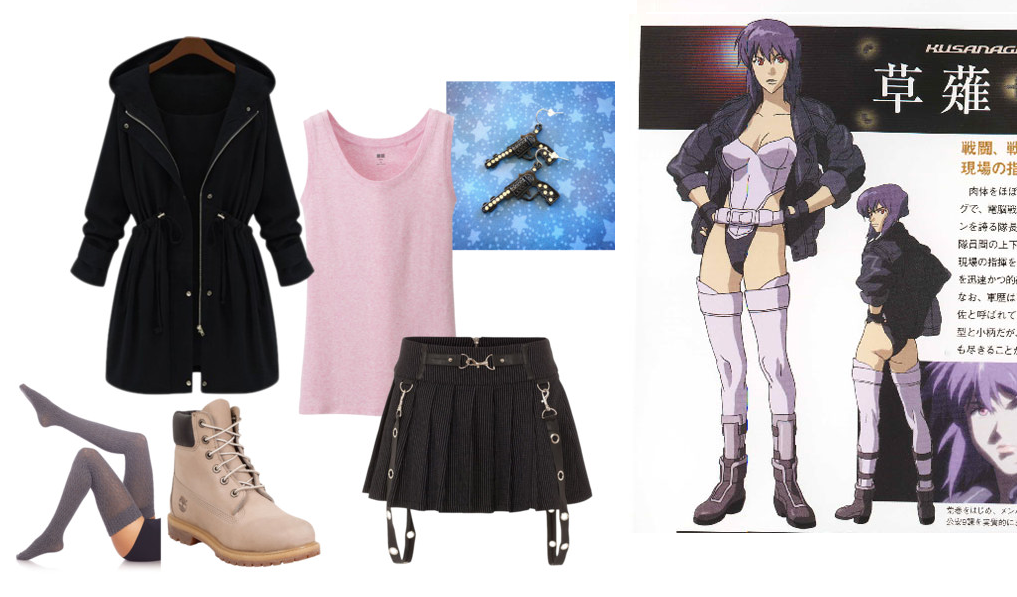 This cyborg's fashion sense is great! The problem is, this particular outfit is probably not something that regular people could wear every day. In light of this and the chilly weather, a substitution of a winter jacket, a skirt, and a less revealing tank top would be much more appropriate. If you can find them, use a pair of gun-shaped earrings to top off your dangerously stylish outfit!
---
Like something you see here? While these outfits are meant for inspiration only, you can find the exact item names, prices, and where to buy them here