Quotes are from Afro Samurai and Afro Samurai: Resurrection.
Here's a look at the last words from characters that underestimated the great Afro Samurai!
---
"Now lets see you spit swamp water, brat!"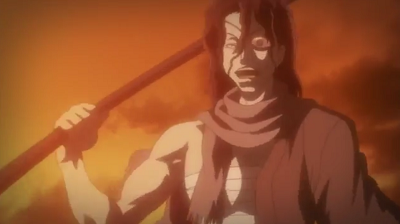 Why would you even do that? Seriously?


---
"You're nothing without a blade."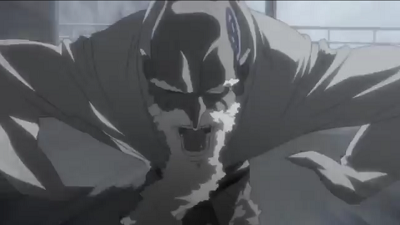 He's the freaking second best fighter in the world. Is that what you really expect?


---
"Even though you are wounded, expect no mercy from me!"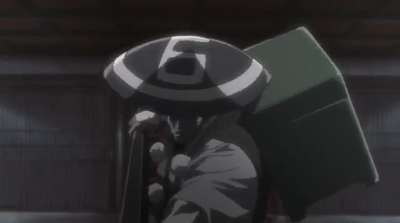 So he didn't show you mercy either.


---
"Look at this boys, tough guy here's gonna take us out with only one hand on his sword"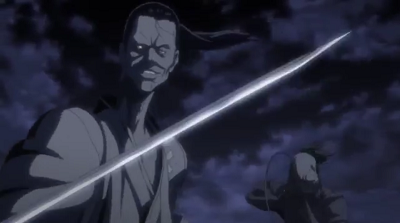 Of course! Mock him. That will totally make you stronger.


---
"Your jumping is only putting you directly in the line of my fire, Samurai Fool! Where will you go now, big number two warrior?"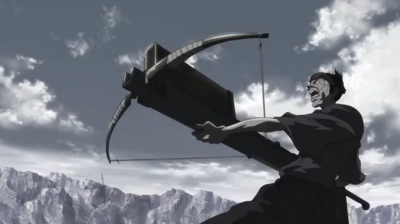 You're really giving him tips to beat you?


---
"You think you're a a killer, boy? I'll show you a killer!"

Seems like you're wrong-he showed you.


---
"Before I kill you, remember this. If you can swing a sword, you better be ready to be cut by one too."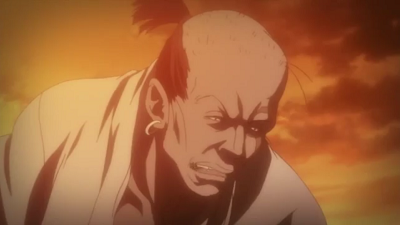 Hey! Good thing you're ready.


---
"That pipsqueak wouldn't happen to be a kid like this one we've got here, would it?"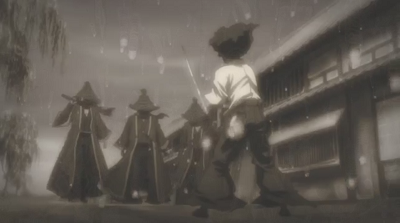 No one calls Afro a pipsqueak.


---
"You're completely overrated!"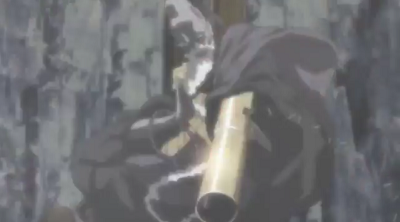 Haters gonna hate! Potatoes gonna potate!


---
"But you just look like an afro headed coward! Come to think of it, I can't even take a warrior with such stupid hair seriously!"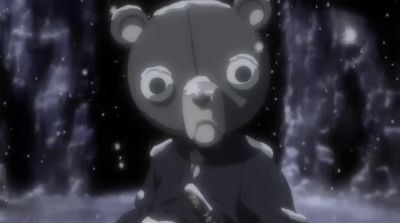 OH NO, NOT THE HAIR!


---
"But just like your daddy, you could never finish me, Afro."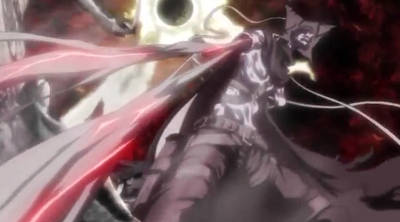 It seems like you're wrong. He can finish you, after all.


---
"Out of my way! I said move, you son of a b*tch!"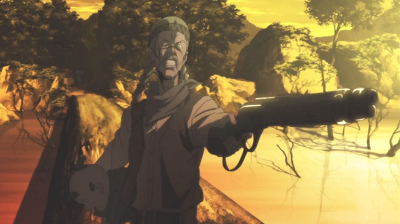 Please watch your language. You'll get in trouble using vulgar words like that.


---
"You want it that much? It's just a piece of cloth, you idiot. If you're feeling so lucky, come and get it!"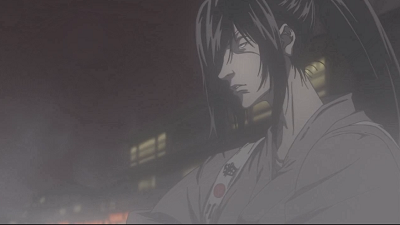 Don't question his luck. He's really lucky, you know.


---
"The headband shall be ours!"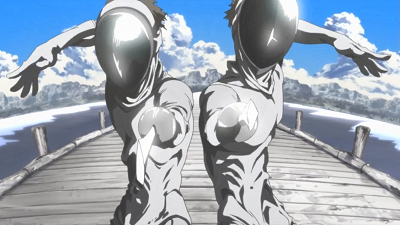 No one likes selfish people.


---
"Draw your sword, Afro Samurai."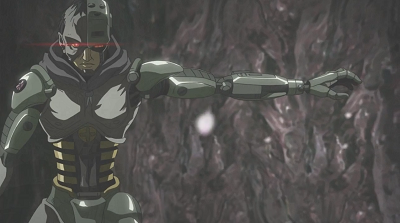 Why for heaven's sake would you let him do that?


---
Aside from Ninja Ninja, the street noise and the background hip-hop music, Afro Samurai is a quiet, ominous show. All sorts of killers run loose. There are no police. There's no law. People are all serious. Everyone is afraid of their own shadows. Surprisingly though, they still make big mistakes like mocking the second best fighter in the world. Afro may be kind and just but he does not have the patience of a saint. Ridicule him and meet your own demise!
To all of the people in this list, may they all rest in peace.