The story revolves around five main characters who form the lifeblood of the show. After an unprecedented earthquake, they find themselves in an abandoned, crumbling school building, which turns out to be haunted by the ghosts of murdered children. The old Heavenly Host Elementary school which was shut down after mysterious disappearances of its students and staff, was completely demolished and torn down. Another school called Kisaragi Academy was erected upon its tainted grounds. One night, a group of friends were regaling each other with scary stories about the happenings at the old school when a sudden earthquake interrupts them, chilling them to the very bone. They find themselves transported to the old school which seems to exist in an alternate dimension with its bloody secrets. They fight to stay alive from the rage of the malevolent ghosts out to ensure their doom.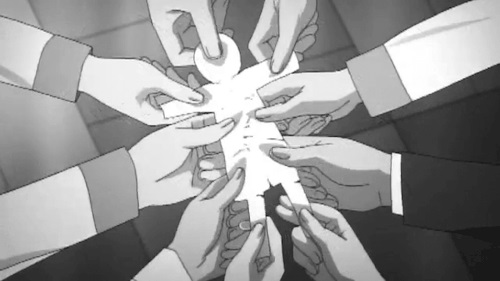 ---
Corpse Party OVA : Tortured Souls
---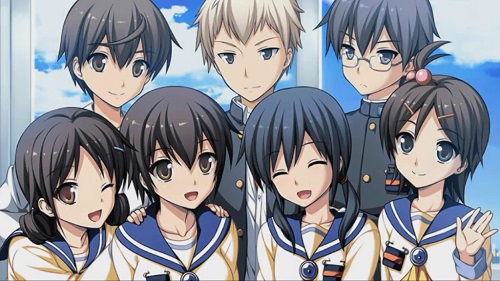 Corpse Party-Tortured Souls, followed by the Missing Footage OVA, is the second OVA of the Corpse Party franchise, and is a mini-series consisting of only four episodes. The opening soundtrack, "Hoshikuzu no Ring" (Ring of Stardust), performed by Asami Imai, is a highly riveting piece. The eerily, chilling voice of the singer sets the mood for the show, the beautiful vocals giving no clue to the inky darkness of the scenes that are about to unfold in the following scenes. It evokes a feeling of rising sadness for those who are well-acquainted with the characters through the PSP version of the games.
Hoshikuzu no Ring (Ring of Stardust):
https://www.youtube.com/watch?v=yXVnap7Zb2o
The vivacious tune emanating gives a vague suspicion of more to come, a mild taste of euphoria which leaves one wanting more. The music composed by Hamada Tomoyuki is definitely something to be applauded since it captures perfectly the very essence of the gruesome, blood-soaked story with its haunting low bass notes, which give way to a storm of enthralling beats. Although every chapter of the game has a varied and extensive soundtrack of its own, the OVA soundtrack stands out in a class of its own.
---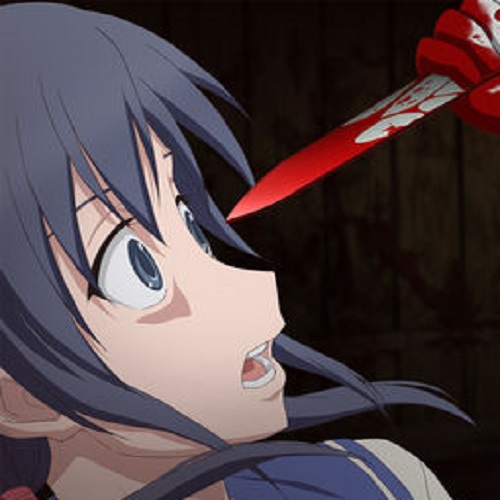 Many soulful tunes makeup the track list for this gory, blood fest of an anime. The song "Shiroi Fuukei" (White Scenery) by Artery Vein in particular brings to life the pathos and tragedy involved in the life of the antagonist of the show who met her untimely death. Having been reduced to such a depressed state, her anger turned into vengeance and stripped her of her sanity to the point where she got pleasure out of seeing people suffer and die horribly and violently. The song revolves around the depth of sadness and despair that cloaked her heart, right before the light and life leaves her mortal self and enters the realm of the dead and exacts her revenge on those who did her wrong. The show ends with another sad signature theme titled "Hotarubi", which is performed by Hara Yumi.
Shiroi Fuukei (White Scenery)