---
Mecha Anime, Robot Anime, Forever
---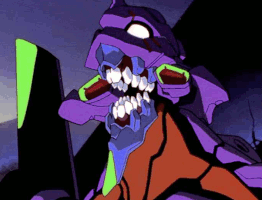 Where have all the mech games gone? Armored Core remains as perhaps the last long standing legacy series still seeing release outside of Japan. But even its popularity has been waning as of late. No worries, because mecha anime is still as popular as ever and we constantly see new, exciting additions to the ever-growing genre.


---
Come check out 15 of the best mecha and robot anime!
---
---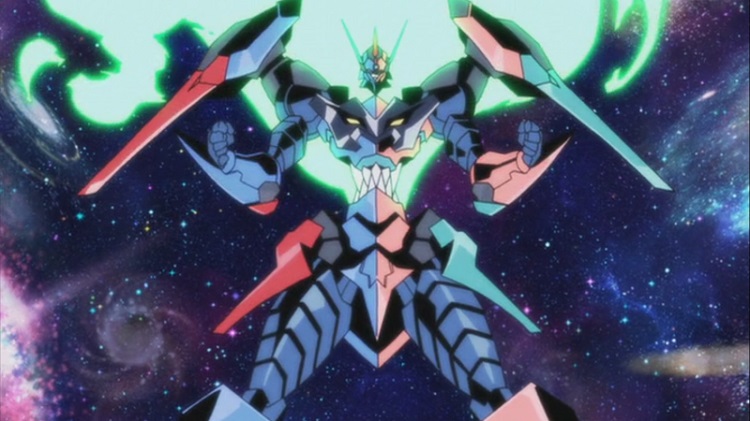 A future where people are forced to live in subterranean villages is not a pretty one. Fortunately, this provides the impetus for a couple of teenage boys to escape this kind of existence. Their quest to reach the surface results in a madcap and hyperkinetic adventure. Fans of FLCL will be in for a treat with this unique mecha extravaganza, boasting some dazzling action scenes.


---
---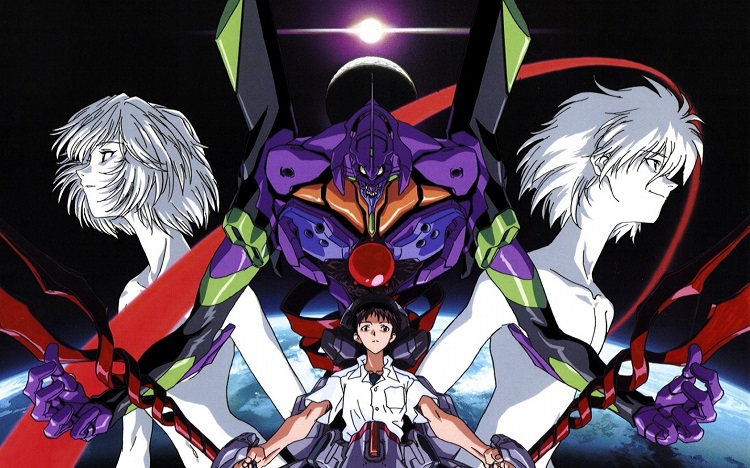 Anime TV series seldom borrow much of their lore from religious sources. Neon Genesis Evangelion is drenched in ancient Gnostic symbolism and philosophy. The fusion of esoteric themes, postmodernism, angst-ridden teens and giant robots are integral to one of the best mecha animes of the 90's. It would get a higher spot in this top 10 list, if the ending was not so convoluted.


---
---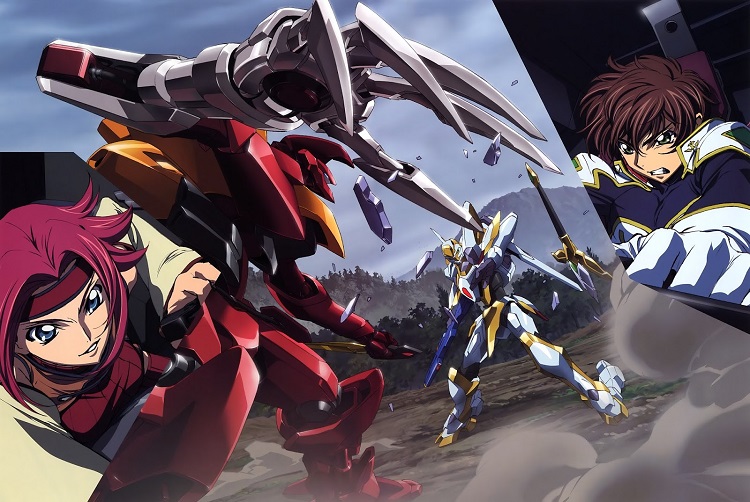 This is a breathtaking mecha anime series about a teenage genius who happens to be the son of an emperor, albeit having renounced his heir to the throne. The reason for this is because his mother was shot dead and his father did nothing about the matter.
Lelouch has naturally developed a deep distrust and hatred for authority figures. Eventually, leading him to become a counter revolutionary hellbent on taking on, the empire with the power of his Geass and the Shinkiroo which he pilots. A string of destructive events unfold in this dense yet epic series.


---
---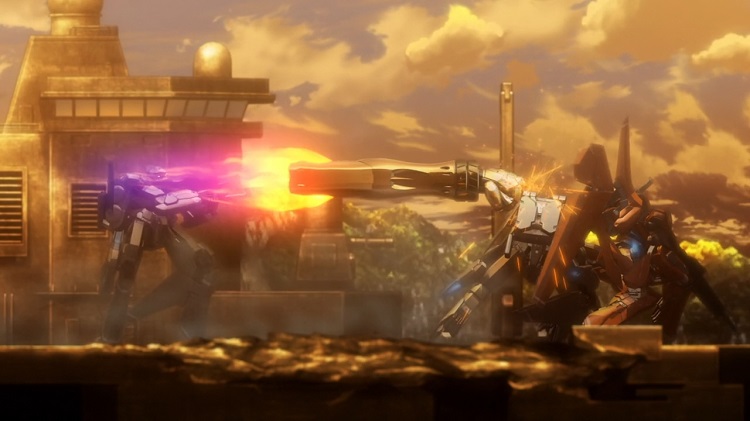 Aldnoah.Zero is one of the most unique mecha anime ever created. The story revolves around an intergalactical war between Earth and Mars, which sounds normal enough, but the abundance of complex ideas and out-of-this-world battle tactics make it stand out from the rest of the bunch.
While most mecha anime focus on a set of skilled fighters piloting well-equipped, ridiculously powerful robots, the main protagonists of this series (the Earth forces) are far less experienced and are forced to make due with low-level training robots. In this battle of epic proportions, the little guys must use their robots and their brains if they are to save the world.
---
---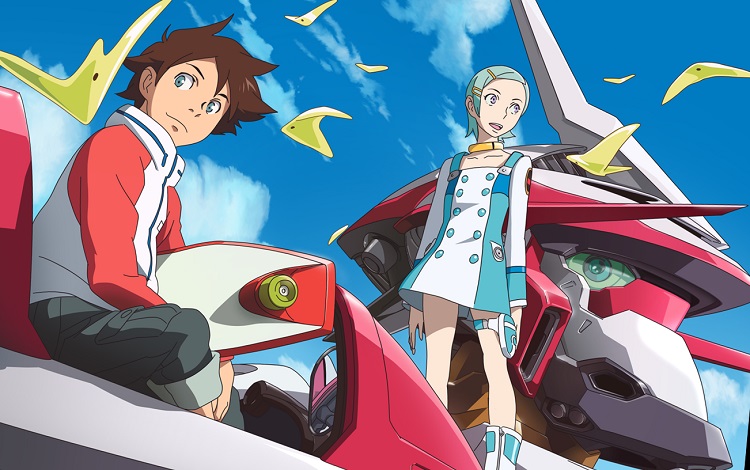 The unique world of Eureka Seven is made up of special LFO robots, waves in the sky, and tons of colorful creatures called Coralians who are constantly terrorizing the poor human race. Nothing special there. What earns this series its spot on this list is its breathtaking art and music, which makes every single scene unforgettable.
---
---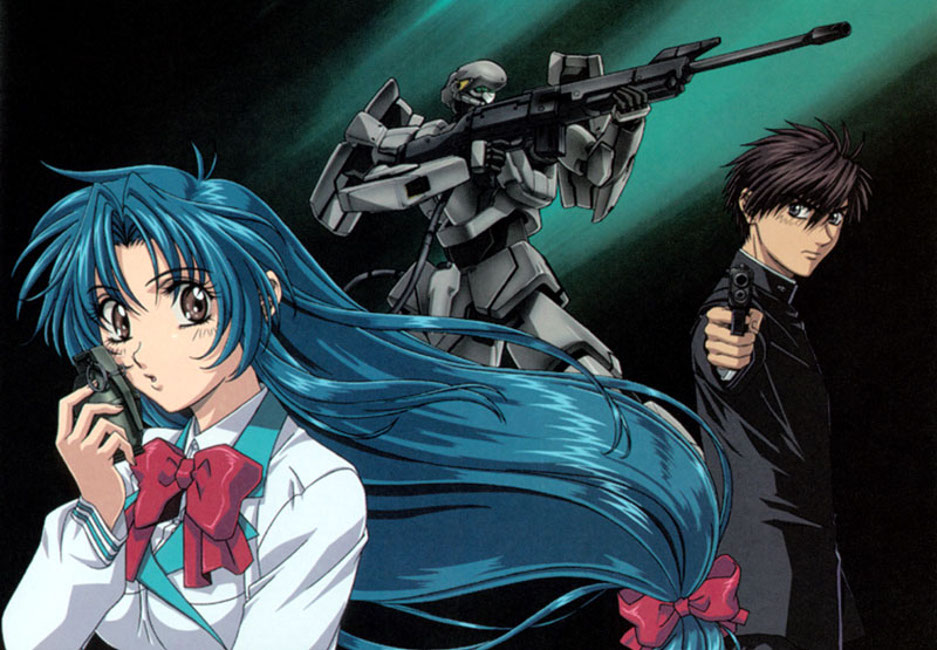 With a storyline soaked in romance, comic relief, and a ton of action, it is hard to categorize Full Metal Panic! in one single genre. But with its fair share of threats to humanity by robotic forces, Full Metal Panic! has most definitely earned its place in this list of mecha anime.
---
---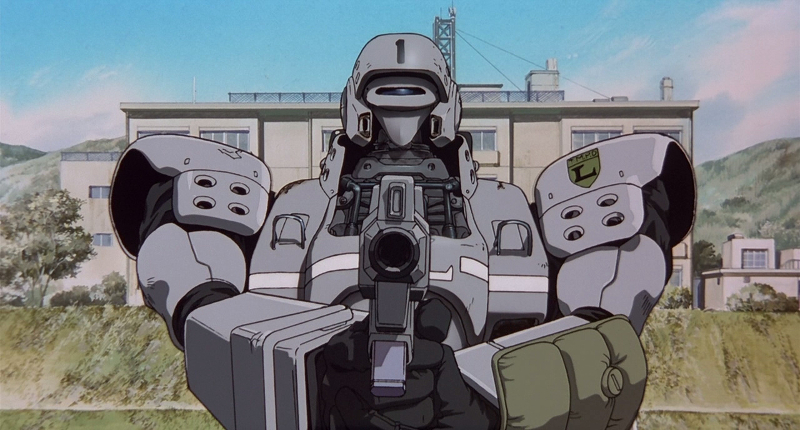 All three Patlabor anime films are awesome, but the second one is definitely the best. As expected by a director of Mamoru Oshii's caliber, attention to detail, high production values and a sophisticated plot are part of the package. Patlabor 2 is filled with political intrigue while the mecha action is somewhat restrained. Nevertheless, those few action sequences are masterfully crafted.


---
---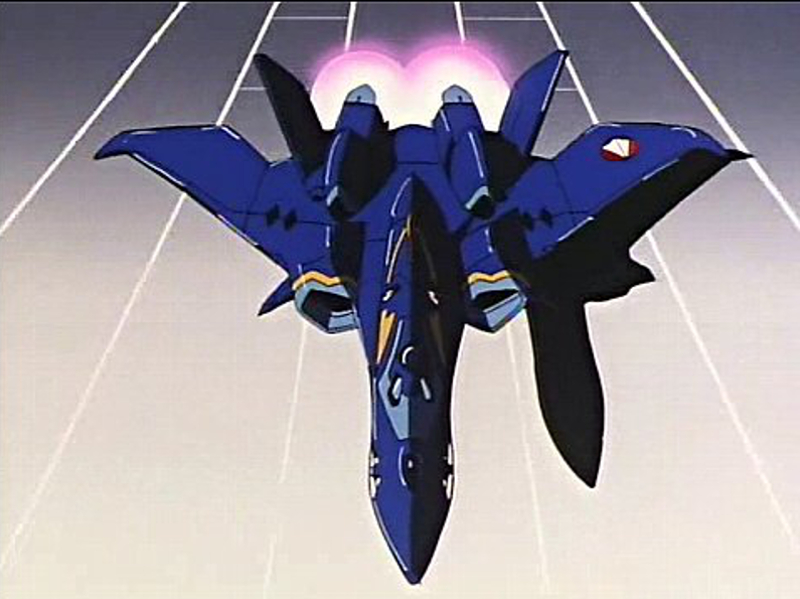 The Macross franchise is massive, and it's tough picking a favorite series. Macross Plus is the most accessible and enjoyable. This 4-episode OVA was co-directed by Shoji Kawamori and Shinchiro Watanabe of Cowboy Bebop fame.
Much of the story is focused on the three main characters, where an uncomfortable love-triangle and rivalry has developed. And in typical Macross fashion, the pop music idol plays a role just as important as the giant robots.


---
---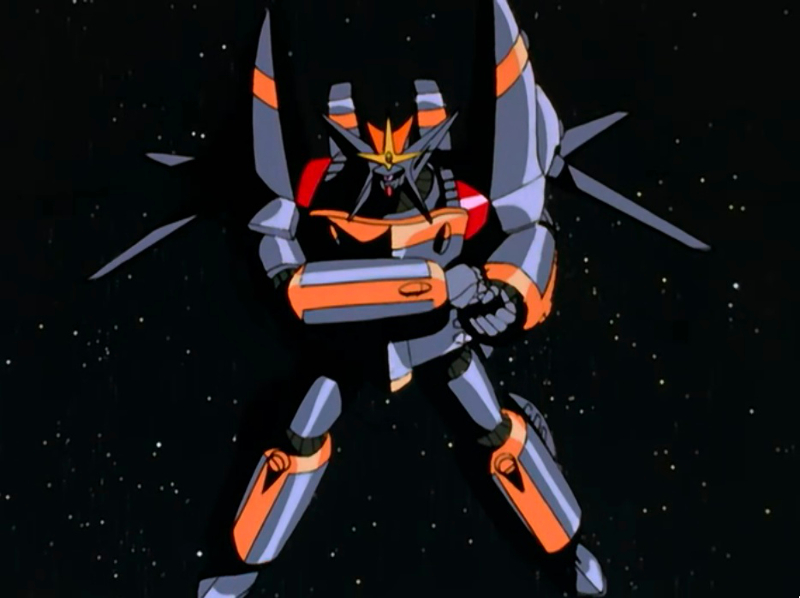 Gainax is best known for their Neon Genesis Evangelion series. But it's their Gunbuster 6-episode OVA that truly showcased their talent for the mecha genre. Furthermore, Gunbuster is easier to follow than Evangelion with its more cohesive storyline. High concepts such as Schwarzschild radius and space travel are covered with a considerable amount of detail.


---
---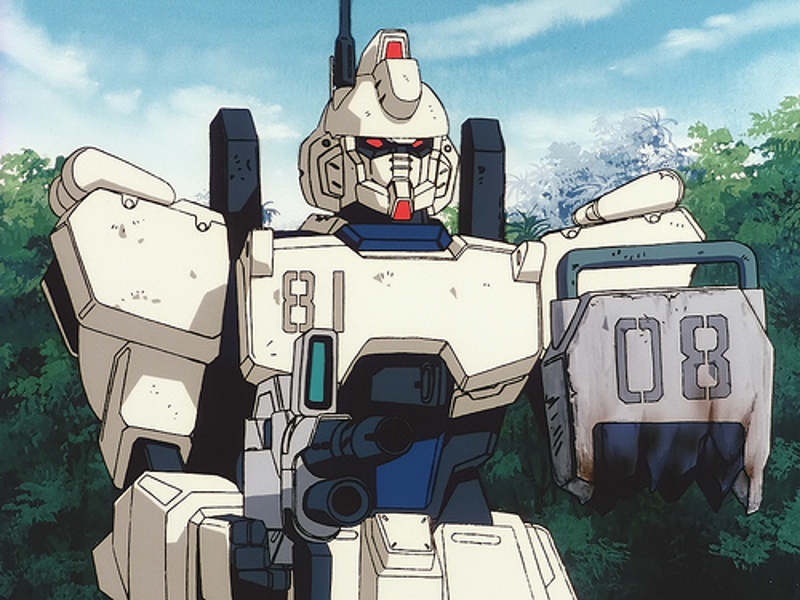 Unlike other series within the Gundam universe, The 08th MS Team is unique because much of the story unfolds on earth. The age old battle between the Earth Federation and the Principality of Zeon is taken to a whole new level.
Drama, intrigue, romantic entanglements and battle skirmishes intensify with each episode of this 12-part OVA classic. Viewers are treated to one of the best endings in any mecha anime, definitely the cream of the crop.
---
---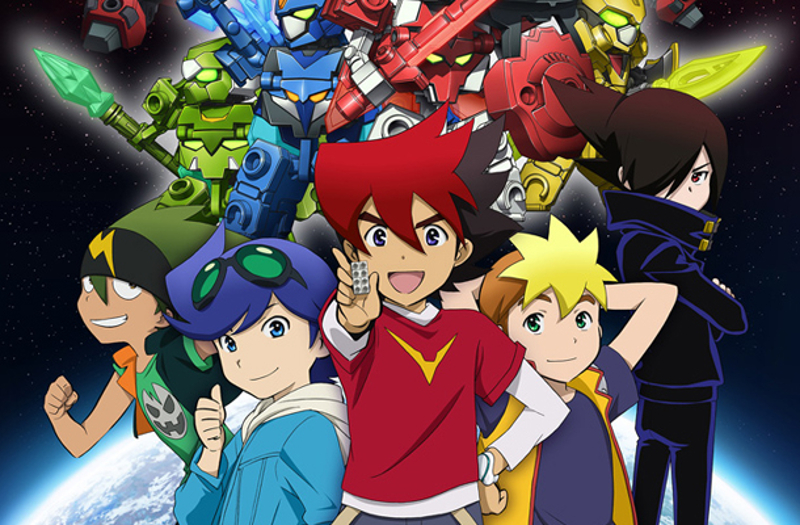 While this kid's show may not seem that amazing, Tenkai Knights is really cool because it's a Canadian and Japanese co-production. This mecha anime is based on a toy line by 'Spinmaster' known as 'Ionix construction bricks'. While this show is aimed primarily at young boys, it can be enjoyed by all ages and genders. The battles between good and evil factions are perfectly conveyed. Bravenwolf's various transformations are also very satisfying to watch.


---
---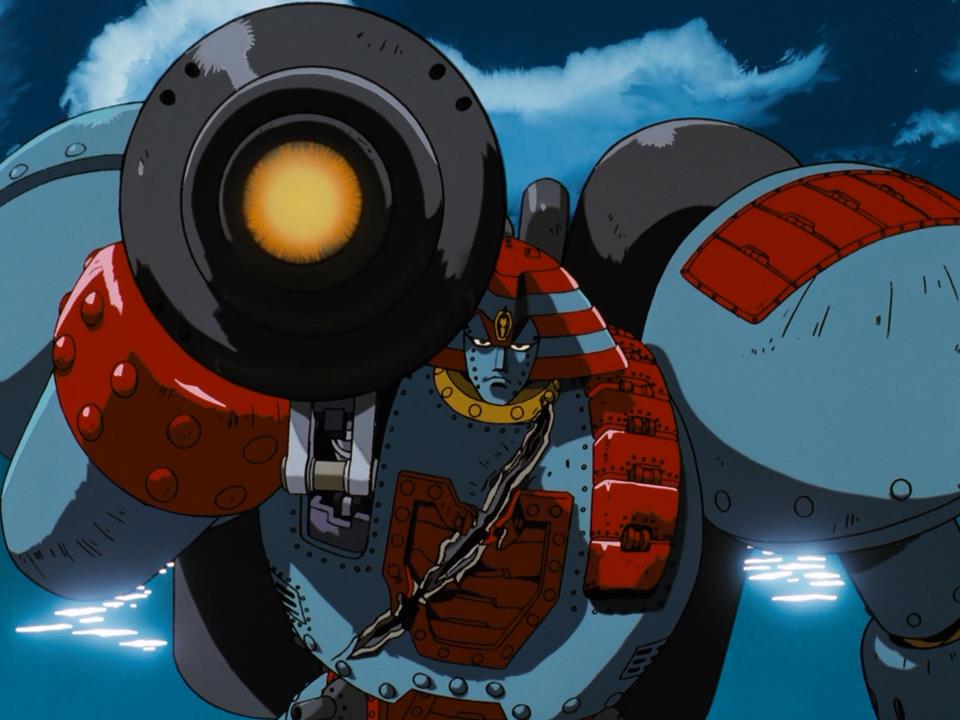 Humanity is embarking on a new age due to the invention of a renewable energy source. Known as the Shizuma Drive, this new energy source is also sought after by an evil group called 'Big Fire'. It's up to Daisaku Kusama, his giant robot and the the rest of his team to fight them in this epic series. The old school character and mechanical designs have a timeless look to them, while the action is intense.


---
---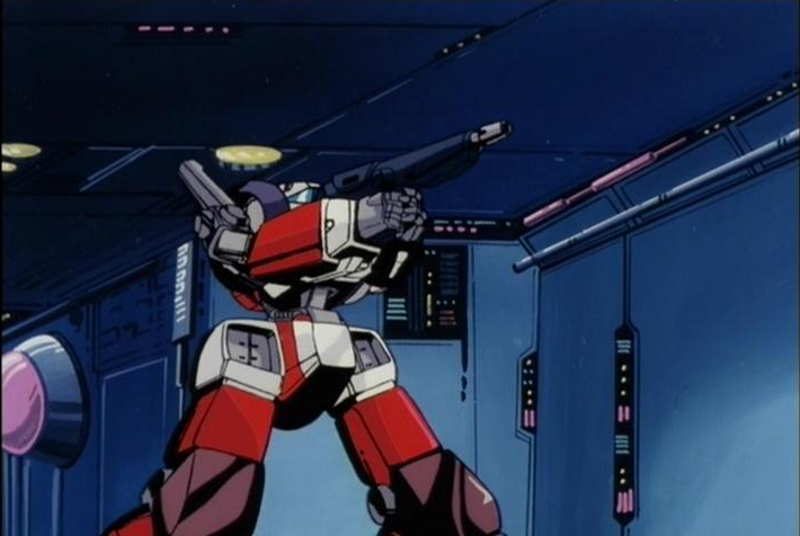 The Matrix trilogy blew movie-goers away with its bombastic plot about humans living in a simulated world created by machines. Interestingly enough, that story wasn't entirely original. Megazone 23 covered similar ground 15 years prior to the release of the first Matrix film. Just goes to show how innovative anime has always been.
Megazone 23 is a 3-part OVA, featuring some of the best 80's Jpop and hand-drawn mecha action sequences in existence.


---
---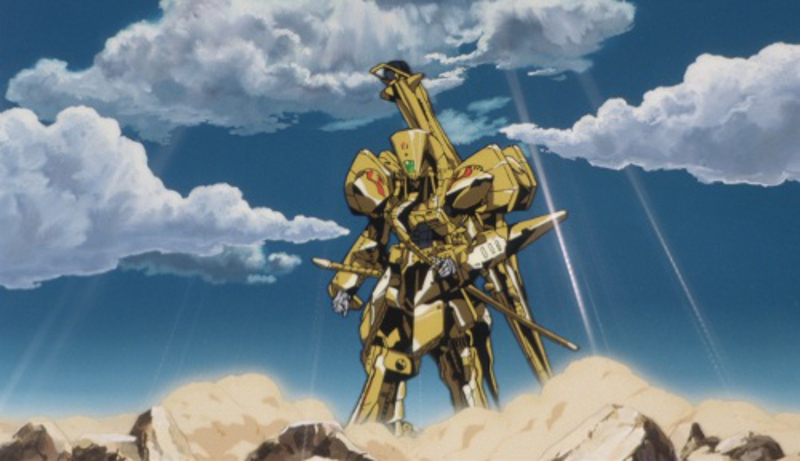 As far as theatrical anime features are concerned, few come close to Five Star Stories. This is a visual masterpiece with some of the slickest character and robot designs to grace a fantasy mecha show. Well, considering that its based on Mamoru Nagano's exquisite manga it's no wonder that it looks so good.


---
---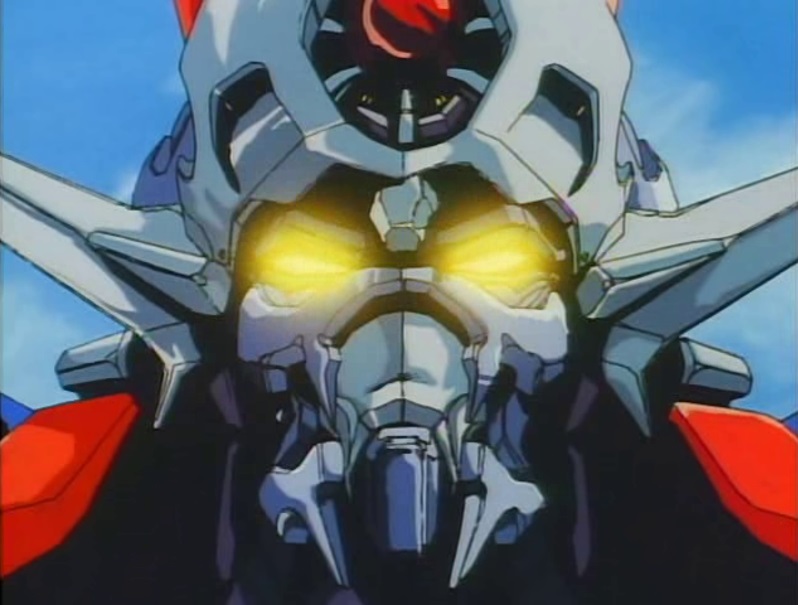 When Shoji Kawamori and Masami Oobari work on a mecha anime, it's bound to be special. Battles are a sight to behold, but it's the mechanical designs of the robots that steal the show.
The cast of heroes must use their 'psionic force' together with the combined Dangaioh unit to fight the evil Captain Garimoth. Watch out for Gil-Berg though, as he is the quintessential bad guy with a penchant for salty language.