---
Background
---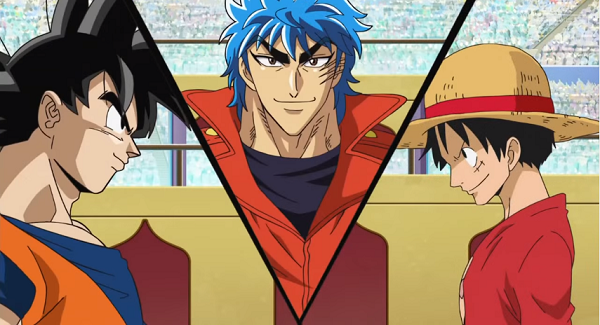 It's common to compare characters that belong to different universes. Who hasn't heard about the Goku vs Superman theories? We can get really passionate about our favorite characters, so much so that we dream of them becoming the best of every possible universe. Who is the strongest? Who is the fastest? Who eats the most?
These are hard questions to answer, since different universes have different laws (which make comparisons really difficult). Fortunately, the Jump Heroes have given us a small taste of it through their video games and special collaborations.
The gourmet hunters from Toriko had already crossed paths with the pirates from One Piece, to celebrate the first anniversary of the Toriko anime. However, the Dream 9 Toriko x One Piece x Dragon Ball Z Super Collaboration Special was a whole other level. Additional to the usual collaboration, this crossover featured all the Z fighters from Dragon Ball Z. What adventures lie in store for our favorite Shounen Jump characters? Keep on reading to find out!


---
Dream 9 Toriko x One Piece x Dragon Ball Z
---
Your favorite characters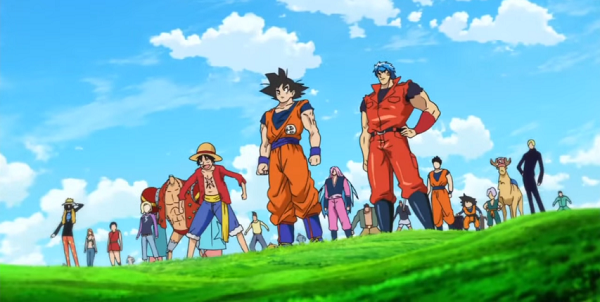 This crossover features the characters of the three series involved. You'll get to see the Four Heavenly Kings, Komatsu, Rin, and others, alongside the Straw Hat Pirates and the Z fighters. All these adventurers meet in a contest (organized by the International Gourmet Association) to win the Carat Sizzled Cattle, a legendary meat.
---
Lots of food!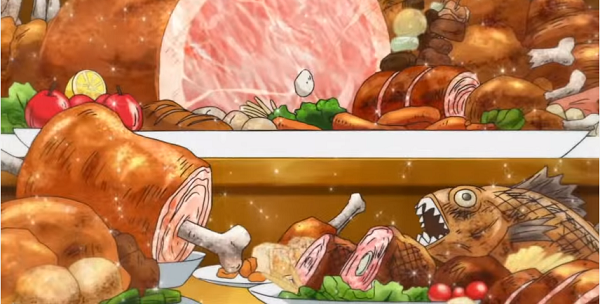 What else can you expect from Toriko, Luffy, and Gokuu? A man whose strength comes from food, a Saiyan that flies and shoots powerful blasts of energy, and a pirate that has a stomach made of rubber… The three of them are especially known for their superhuman appetite. That so, it's not surprising that these characters meet in a universe where they compete for delicious food.
---
Competition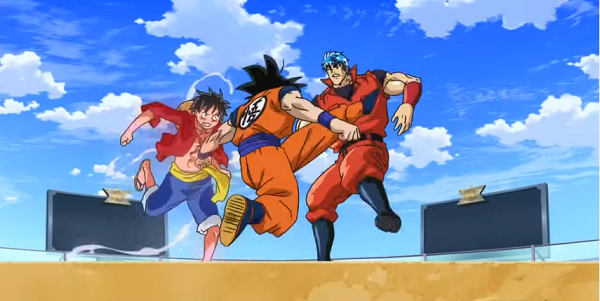 Who is the strongest one? This crossover creates a setting for the heroes to battle each other. This way, the collaboration respects the implicit power ranking that exists in each of the participating series, so you'll get to see a Toriko vs Luffy vs Goku fight, as well as a Zebra, Zoro, and Vegeta battle royale. The fun part is that, even though they don't clash as enemies, they use their best abilities against each other.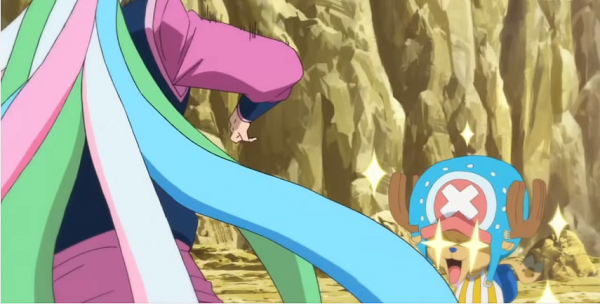 Apart from the fights, other characters compete in groups throughout the race. You'll get to see Gohan alongside Komatsu and Sanji, as well as Trunks and Goten racing Chopper and Coco. The characters from the different series associate according to their power or personality, resulting in very interesting and funny moments.
---
Alliances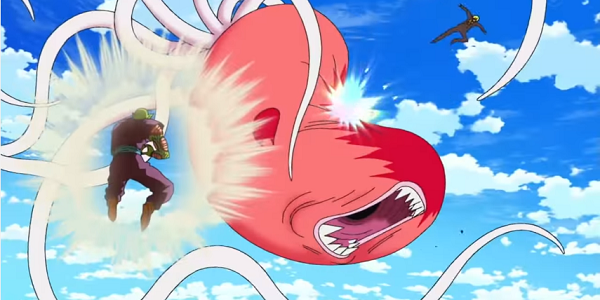 Even though they met each other as competitors, the heroes from these series don't hesitate to cooperate in order to defeat a bigger threat (especially when food is in danger). So, apart from the rivalry, you'll get to watch them as they combine their respective abilities to defeat a powerful monster.
---
The Dream 9 Toriko x One Piece x Dragon Ball Z Super Collaboration Special gives us the opportunity to watch our favorite heroes from Toriko, One Piece, and Dragon Ball Z all at the same time. This crossover is filled with tons of funny moments and amazing fights. Don't forget to watch it!