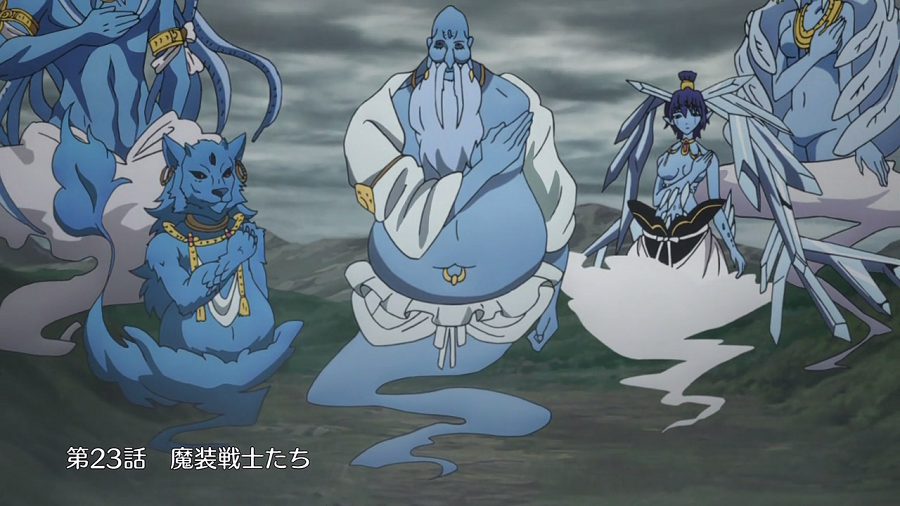 To many, magic is no more than a bunch of "hocus pocus". With Halloween behind us, it's easy to move on, looking toward the winter holidays that are, for the most part, bereft of magical intrigue. Yet some of us may still be feeling those mystical vibes. If so, a few bowls of popcorn and a binge on Magi: The Labyrinth of Magic may be just what the doctor ordered. But don't just shut your brain down and enjoy a few powerful spells! There's more to this anime than meets the eye. Every episode is giving viewers an interesting glimpse at a modern interpretation of a mythological figure that's over two millennia old.
---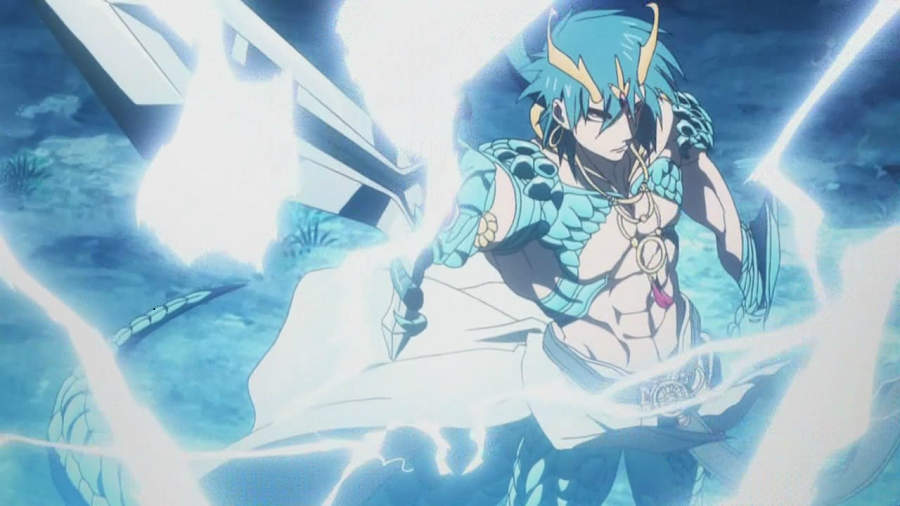 In ancient Arabic mythology, the djinn are creatures more closely related to humans what most modern interpretations depict. They have societies, laws, relationships, emotions. They can be good or evil. What distinguishes them most from humanity is in their place of residence and their powers. They live primarily in a realm, or world, outside of the human one, where they exist as a smoke or vapor, but are able to take on physical form in both their world and ours. Ancient lore dictates that the djinn are indeed powerful beings that, through certain rites and rituals, can be called forth to perform tasks for whichever individual was powerful enough to pull them from their realm.
---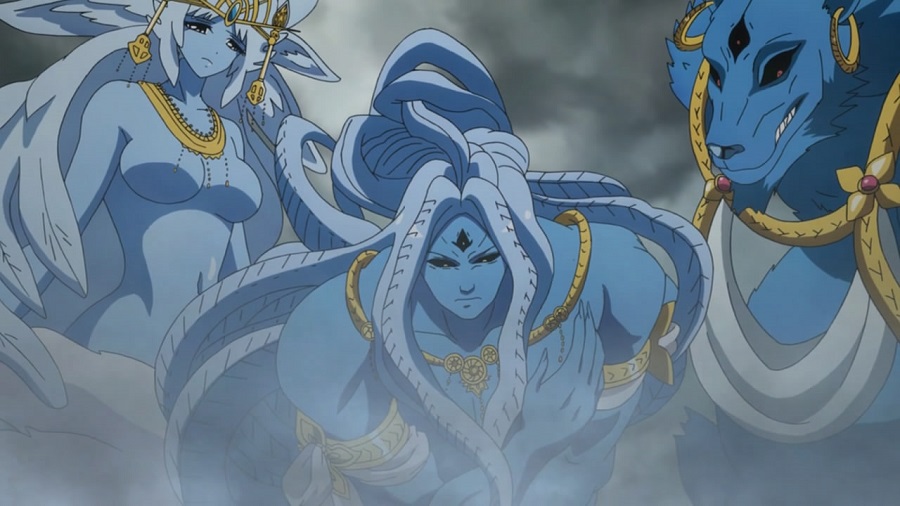 Magi: The Labyrinth of Magic draws lightly from several folk tales found in One Thousand and One Nights. Of the many stories found in this ancient collection of Middle Eastern folk tales, the primary source for the anime is "Aladdin's Wonderful Lamp". In it, a young, impoverished boy named Aladdin is tricked by an evil sorcerer into obtaining a magical lamp containing a genie (djinn) inside of it. Although the genie grants Aladdin's every wishes, helping to make him royalty, the sorcerer attempts to steal the lamp back. Unfortunately for the sorcerer, it all works out in Aladdin's favor.
---
The Qur'an expounds on the qualities of the djinn, and the fact that some can be beneficial and positive forces, while others seek to do harm. Regardless, all djinn have their own goals and their own purposes, whether it is to do good for humans, or to seek their own self gratification. In Magi: The Labyrinth of Magic, there are many different djinn, most of which fit more into the "self-serving" category. However, the key to the djinn in Magi is that their dungeons must be conquered in order to gain their trust and their allegiance.
---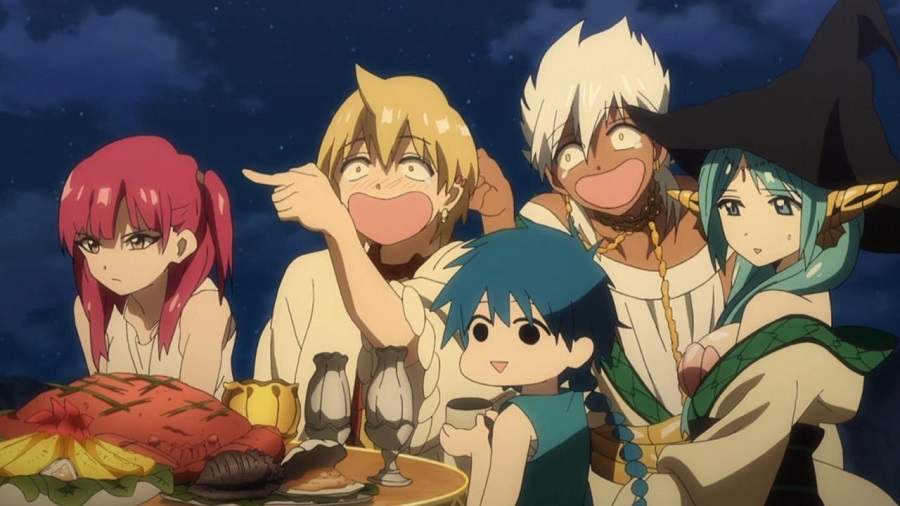 Magi: The Labyrinth of Magic also contains references to other Middle Eastern legends including "Ali Baba and the Forty Thieves" and "Sinbad the Sailor".