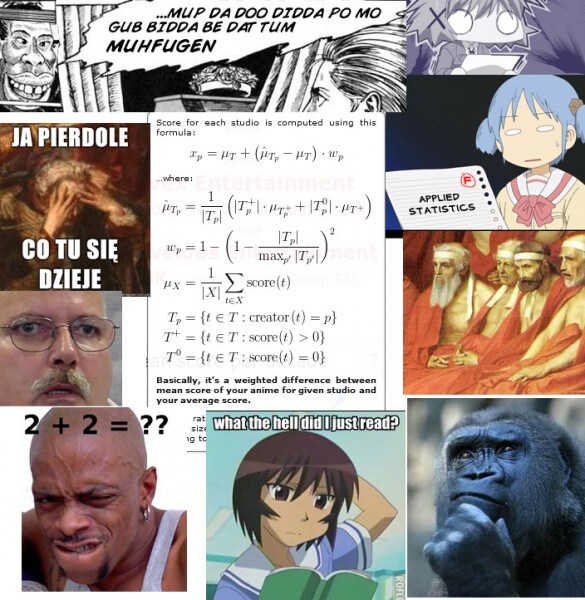 "ja pierdole co tu sie dzieje" = "holy shit, what's going on here"
Picture Comments
Ayu_

| Apr 13, 2014 5:40 AM

Nie wierze, ze widze to polski :D
Najlepsze to w srodku z wzorami XD

I can't belive that I can see polish language here :D
The one in the middle with formulas is the best XD
kyouri

| Dec 10, 2013 10:34 PM

I hate myself for understanding it, is this how Chiyo-chan feels...?
This gave me a good laugh XDDD
Hmmmm, let's see, if Mickey's big hand is......
All images and content © of their respective creators. MyAnimeList.net does not own any club images.