January 29th, 2010
Watashi no Shiranai Mesu no Kao
June 29th, 2009
Wall Pictures
Since school and work started this fall (2009), I haven't had much time to work on a profile. I decided to go with a Hellsing theme because I've really gotten into the ova. I think I watched the show 4 times this fall. Kind of did some research on how others had been making their profiles and just morphed my own after wards. This is my first time using brushes, so I'm kind of satisfied on how it turned out. There is no real pattern on how I placed them, kind of just went with the flow of things.
I had been getting into City Hunter hard core since I first watched Angel Heart which is a spin-off of City Hunter. After completing the City Hunter series, I really felt I needed to encompass the series into my profile. I wanted to incorporate the message board used in the series because its such a big part of it with the message of "XYZ". The series is filled with action and the perversion of Ryo. Also had to have a picture of Kaori with her big hammer. I really like how the profile turned out.
This is my first custom made wall profile I had done. This was made in June of 2009 and I had just gotten Photoshop for my computer. Though I had have some experience with photoshop previously. What made me want to do a Bleach beach theme was because Bleach was one of the major animes that got me really into anime again. Nothing else can better than seeing all the Bleach girls in swimsuits.
June 2nd, 2009
K-ON!
Kanokon
Bamboo Blade
May 11th, 2009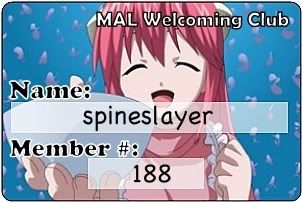 ***Userbar's made for Clubs***
*Both made for
Kaira-Chan
*