December 7th, 2017
Webtoons/Manhwa
Since not all webtoons/manhwa are listed on MAL database I'm just gonna list them here
DICE:The Cube that changes everything
Chapter 14
Powers, games
Noblesse
Chapter 29
Powers, supernatural, vampires, comedy, action
ReLife
Plan to watch
Secret Crush
Chapter 50
Romance, comedy
Something about us...
Chapter 69
Romance, Slice of Life
The Gamer
Chapter 34
Superpowers, games, adventure, action
The Legendary Moonlight Sculptor
Chapter 109
Superpowers, games, adventure, action
Winter Woods
Completed
Romance, Psychological, slice of life, mystery
King's Avatar
Chapter 52
Games, Action, Comedy
*Note to self: Put descriptions and pictures on each title when you have the time.
October 24th, 2015
Previous 'About Me'
Changed my About Me Section after MAL
transformed
haha This has been my 'About Me' for a long time and I feel like it's such a waste to discard it so I saved a copy. :)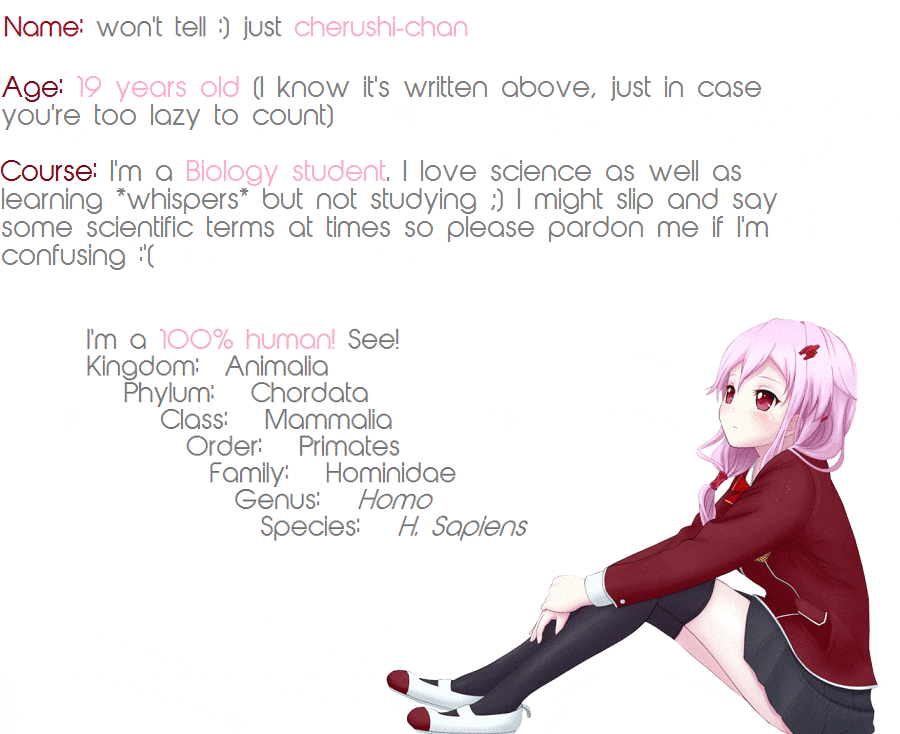 Tomoko Kuroki. EYES. Yes, including the eyebags and I look like a panda HAIR. More or less? OTAKUNESS. Is that even a word? XDSunako Nakahara. OPINIONS. Sometimes pessimistic.But sometimes I'm overly optimistic.Sometimes I'm stoic. You think I have a mental disorder? BEHAVIOR. Light hurts my eyes. haha I'm about 70% introverted, I think. I don't like crowds APPEARANCE. I don't know why but my friends said I remind them of her o_O. CREEPINESS? No, maybe not.I don't juggle skulls.L Lawliet. EYES. Again TASTEBUDS. I love sweets! Especially, chocolates. (Sunako too,right?) BEHAVIOR. I like sitting the way he always sits...even while eating
Kuroko, Tetsuya.PRESENCE. There are times I'm like invisible. I was once marked as absent in school even though I'm not because the teacher didn't notice me raising my hand.Maybe I'm an extra student. T_TPHYSIQUE. I have jellyfish-like arms and I was mistaken to be asthmatic by my classmates (but I really did have fever back then though). FORGOTTEN. Most people still don't know how to spell my name. WHY?!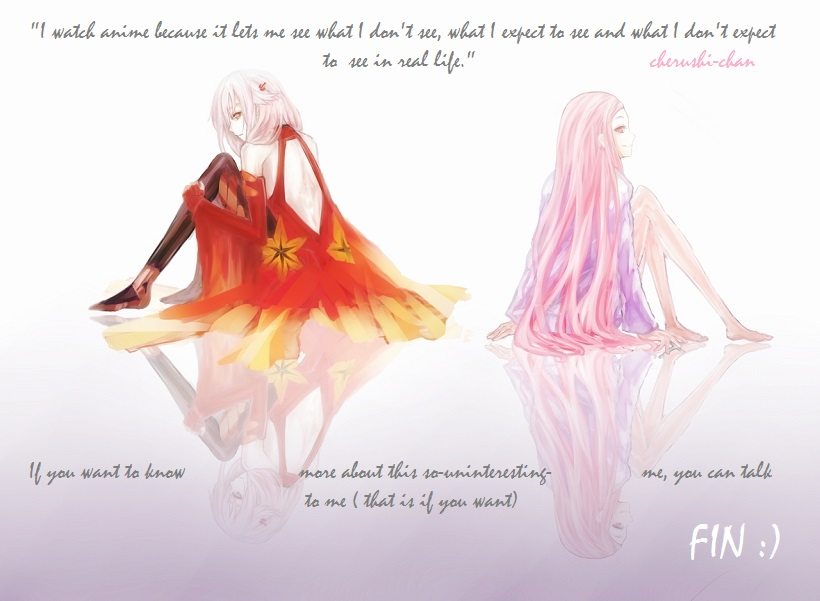 July 23rd, 2015
Desktop Wallpapers
I've been here for a year and I noticed I still haven't posted a single thing on my blog. I don't know what to write so I'll just share my desktop wallpapers. They're a bit messy/crowded though.
Anime:Sword Art Online
Asuna & Kirito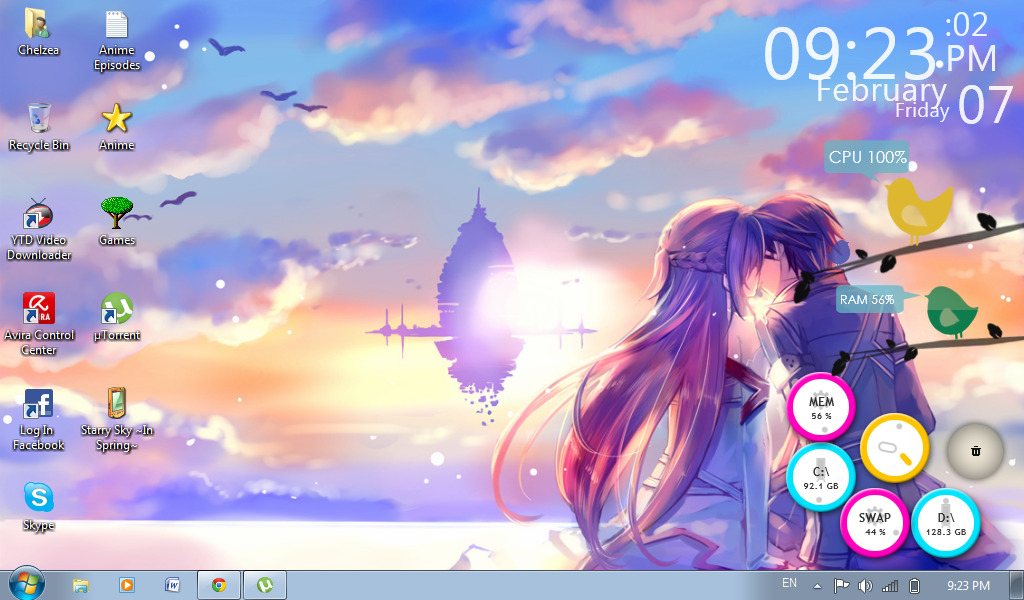 Anime:Kaichou wa Maid-sama(Wallpaper), HunterxHunter(Icons)
Misaki & Usui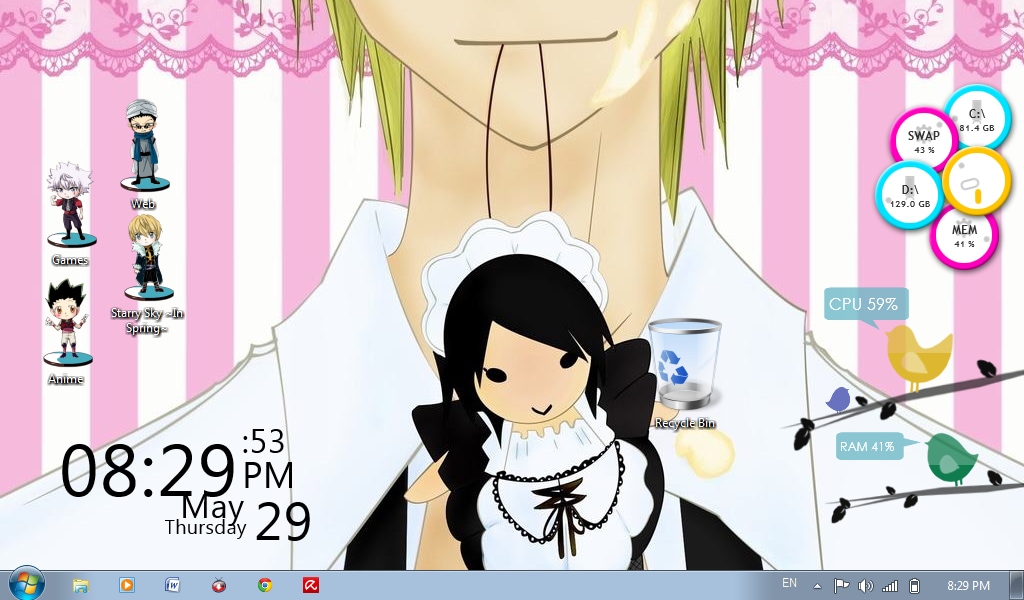 Anime:Sword Art Online
Kirito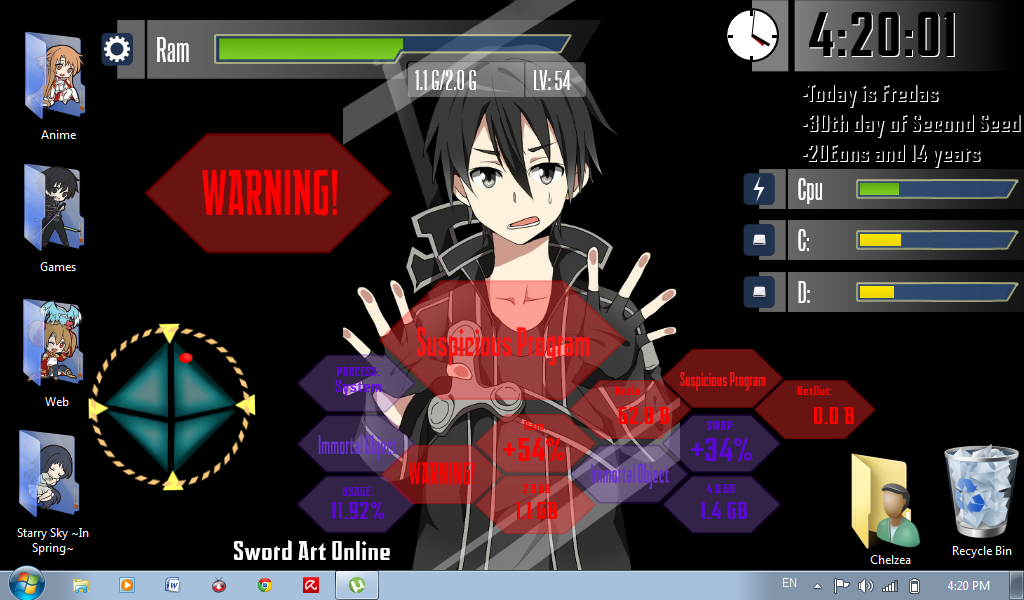 Anime:Sword Art Online II
Asuna & Yuki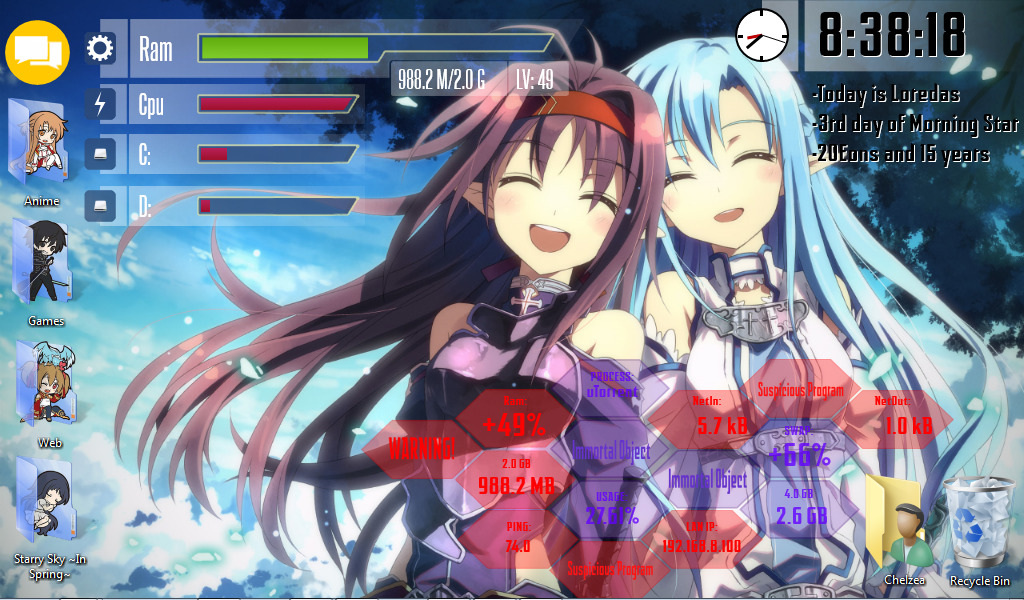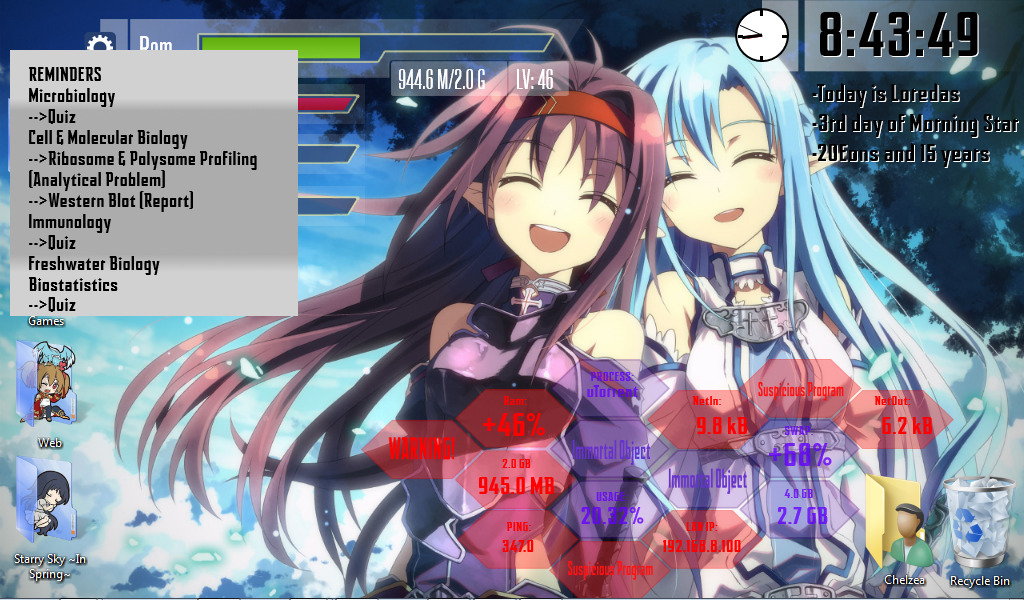 Anime:Tokyo Ghoul
Kaneki Ken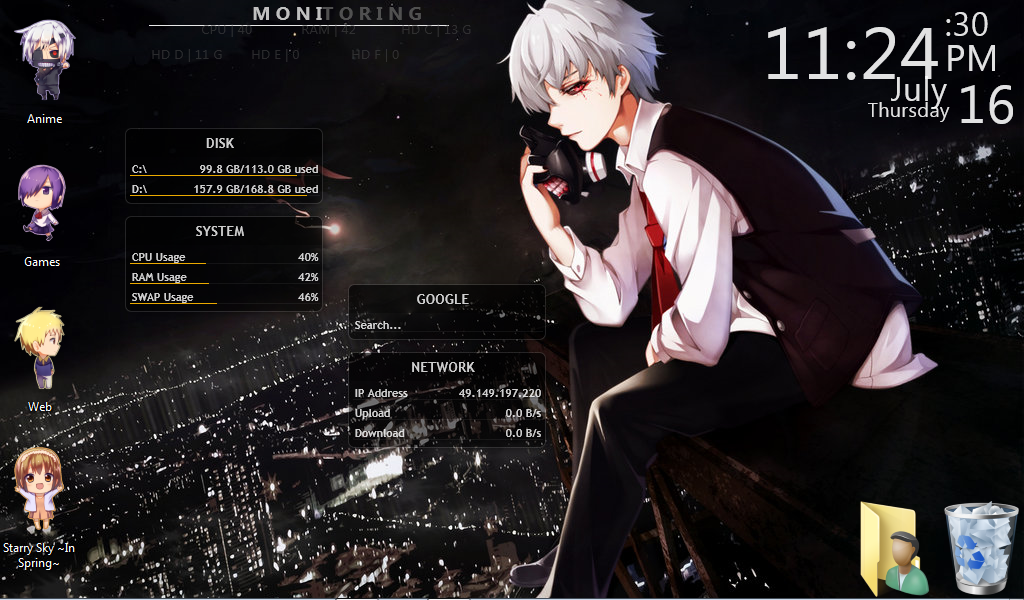 I'll try to put some descriptions some other time. If anybody is interested (or actually reads this).