June 15th, 2019
New blog.
𝙽𝚎𝚠 𝚋𝚕𝚘𝚐 𝚒𝚗 𝚝𝚑𝚎 𝚠𝚘𝚛𝚔𝚜!
𝙸'𝚖 𝚠𝚘𝚛𝚔𝚒𝚗𝚐 𝚘𝚗 𝚌𝚛𝚎𝚊𝚝𝚒𝚗𝚐 𝚊𝚗 𝚊𝚌𝚝𝚞𝚊𝚕 𝚋𝚕𝚘𝚐 𝚊𝚗𝚍 𝚠𝚒𝚕𝚕 𝚞𝚙𝚍𝚊𝚝𝚎 𝚝𝚑𝚒𝚜
(𝚊𝚜 𝚠𝚎𝚕𝚕 𝚊𝚜 𝚖𝚢 𝚜𝚒𝚐𝚗𝚊𝚝𝚞𝚛𝚎 𝚕𝚒𝚗𝚔) 𝚠𝚑𝚎𝚗 𝙸'𝚖 𝚛𝚎𝚊𝚍𝚢 𝚝𝚘 𝚖𝚊𝚔𝚎 𝚒𝚝 𝚙𝚞𝚋𝚕𝚒𝚌.
𝙸𝚗 𝚝𝚑𝚎 𝚖𝚎𝚊𝚗𝚝𝚒𝚖𝚎, 𝚖𝚢 𝙰𝚛𝚒𝚊 𝚎𝚗𝚝𝚛𝚢 𝚠𝚒𝚕𝚕 𝚜𝚝𝚒𝚕𝚕 𝚋𝚎 𝚊𝚟𝚊𝚒𝚕𝚊𝚋𝚕𝚎 𝚝𝚘 𝚛𝚎𝚊𝚍.

~ 𝙲𝚑𝚎𝚎𝚛𝚜! ~
June 5th, 2019
OP Collection
Private Entry
Private Entry
March 7th, 2019
Aria - The Anime That Changed My Life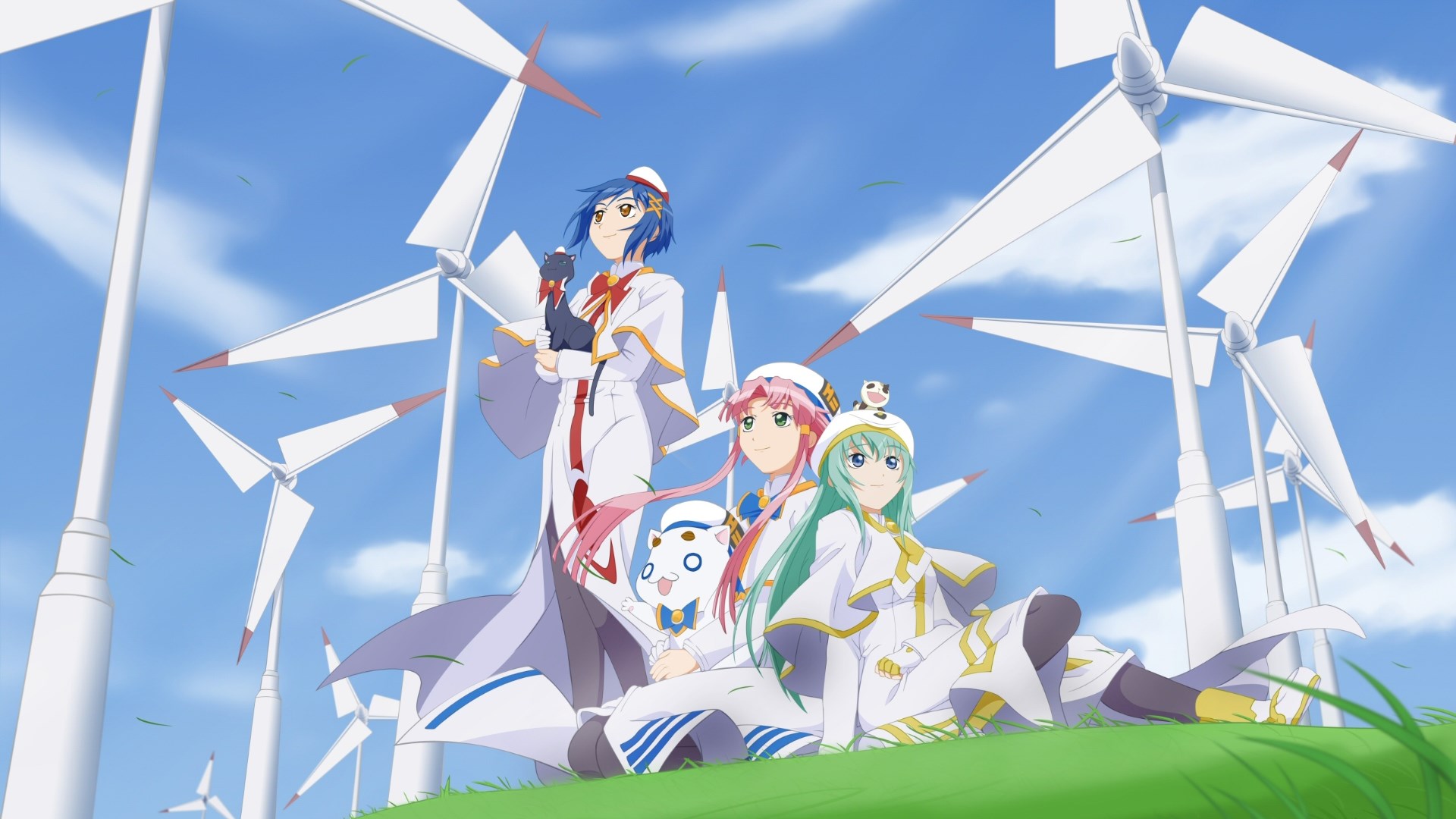 Let me tell you about how Aria had become my favorite story of all time...
I've always tried my best to be a positive, optimistic individual. I smile at strangers I walk past, hold the door open for others, spark up random conversations with people while waiting in line, say "please" and "thank you", and always try to see the best in people. I rarely start arguments, but instead try to find a common ground with others, and in turn, it's led to far more friendships in my life than I can count. I remember a time when I was waiting to have my cell phone serviced, and the technician informed me that it would take two hours to have it fixed. There was a homeless man I had given a cigarette and a couple bucks to on the median of the road next to the wireless store on my way there, so while I was waiting, I decided to walk over to him. I spent that entire two hours talking with him and learning about his life. We had such a great conversation. It turns out he had served in our military, and he shared all kinds of stories from his younger days, as well the sad tale of the unfortunate circumstances that let him into his predicament. When the time came for me to leave, he told me how thankful he was that someone cared enough to come and say hello, and that entire encounter was honestly the highlight of my week. From that point on we'd have a quick chat every time I was stopped at that light, and I even gave him a ride a couple of times. You can make friends in the strangest ways, but I always kept myself open to those kinds of opportunities. Maybe I'm an idealist, but I simply sleep better at night knowing that I might have brightened up someone else's day. Our actions can make such a profound impact on others, and I'd like to think that something as simple as a friendly smile has the power to turn someone's entire day around.
But life also has its lows...
Sometimes life isn't always fair. A few years ago, I started dealing with a wide array of health issues. These problems range from muscular pains to piercing migraines, a weak bone structure that has a hard time keeping my ribs stable, among various other symptoms. The good news is that I've had every test under the sun done to me, and there's nothing serious or life-threatening. The bad news is that I've been to the doctor well over a hundred times in an attempt to figure out what's going on. Suffering on a daily basis and not receiving any answers as to what the hell's wrong with me had taken its toll, and I'd become jaded over time. Thankfully, I found an outlet in anime, and it's been quite the blessing in my life. The initial draw was from my interests in art, music and storytelling, and finding a medium that combined all of the things I love into one place began to bring joy back to my days. However, it still failed to change my growing cynicism towards the world. My health issues had caused me to become reclusive, and having been out of work for a couple of years, not performing music anymore, and rarely attending social outings, I had begun to feel like a mere shell of my former self. I even began having borderline suicidal thoughts, wondering what my purpose was, or if I would ever be able to pull myself out of this hole I've fallen into.

Enter Aria: the series that might have very well saved my life...
As someone who had previously enjoyed other iyashikei (healing) anime such as Yuru Camp, Non Non Biyori and Mushishi, I had heard many great things about the Aria series. I initially tried to watch it around ten months ago, but after maybe four or five episodes, I lost interest. I put it on hold indefinitely, and never thought much about going back to it. A few weeks ago, I was in a really rough spot, both physically and mentally, and I came back across Aria on my hard drive (I'd had the entire series in my collection for ages). I decided to watch an episode, and it struck such a resounding chord in me. I can't quite pinpoint it, but something pulled me in and I continued to watch. Perhaps it was simply the case of me having seen my former self in Akari and her interactions with those around her, but regardless of what it was, I felt completely at ease for the first time in weeks. Episode after episode, I slowly became enveloped in the wondrous atmosphere of Neo-Venezia, and in time I was fully entranced by the utopia before me. It reminded me of who I was before my sickness, and for that I cried. I cried again and again, but not out of sadness. They were tears of joy (also, a note: I'm not exactly a very emotional person, and though some anime have made me tear up in the past, never had I actually
cried my eyes out
over a piece of entertainment media). Some might consider the messages presented in Aria to be optimistic to the point of nausea, but each story and anecdote was
exactly
what I needed to hear to heal my anguished mental state. As the tears fell, I felt all of my pent-up frustration, angst and sadness flow freely out of me, and I found myself returning to the person I once was. Aria breathed new life into me, and it gave me the encouragement to keep going. I now know that this period of my life won't last forever, but also that it has to start with me changing my thoughts, and I'm ever so grateful for this beautifully simplistic, kind, and wholesome anime that put everything back into perspective for me. It even gave me the courage to publicly post this article, as opening up about these things had been extremely difficult until now.

Now why should YOU watch Aria?
First and foremost, I need to state that Aria is not an anime for everyone, and I can respect that. If you're a hardcore action/shounen fan, or prefer shows with profound symbolism or dark undertones, you won't be finding any of that here. That said, this series may not be to your liking, but it never hurts to give it a try. If you're open to the slice of life genre and can appreciate a slow, relaxing show that soothes the soul, this is where Aria excels, and in my opinion, far better than any other series or movie I've ever seen, anime or not.
Aria tells its story in an episodic fashion, but with a growing narrative that progresses as the seasons pass. The Animation (season 1) serves as an introduction to the cast. As slow as it is, I can fully understand why many would drop it, or not continue on to the seasons thereafter, for it's merely a very small taste of what the series has to offer. Aria the Natural follows up by presenting twenty-six episodes that are almost solely dedicated to fleshing out the world of Aqua and Neo-Venezia. If you include the Arietta OVA that leads into the final season, that's forty episodes almost entirely centered around building our characters and the environment around them. It's a commitment, for sure, but if you make it that far, you're in for the most spectacular and breathtaking piece of art that is Aria the Origination. The finale concludes every single arc presented in the series, and in the most delicate and skillful way a writer could ever hope to tell their tale. I sincerely consider the Origination to not only be the greatest anime I've ever seen, but also the most immaculate and memorable piece of entertainment media I've been so blessed to experience. They say that nothing is perfect, but in my humble opinion, the Origination hits this mark; it achieves the impossible. There wasn't a single episode that didn't move me to tears, and I firmly believe that this final season has the power to change lives. It did for me, at least.
So if you're ever in a tough spot, or the world seems like it's collapsing around you, do yourself a favor and go watch Aria. Even if it seems too slow or boring at times, just work your way through it. If you're anything like me, by the time you've familiarized yourself with the cast and the beautiful world of Aqua, each episode will fly by. The characters become real human beings that you can understand and sympathize with, and that's a quite a feat to accomplish as a writer. You'll laugh and cry with them, but more importantly, they'll teach you more about what it means to be human, and what a wonderful gift this life is. Aria mentions miracles many times throughout the course of the series, but as I see it, Aria itself is the real miracle. *
Insert Aika yelling "Hazukashii serifu kinshi!"
*
To that new beginning...