Feb 28, 2018 8:40 AM
Zero Two Shrine
❤ WELCOME TO ZERO TWO SHRINE ❤
❤ YOU WILL ALWAYS BE MY SMILING WAIFU ❤ INDEX
1. Introduction
2. Quotes
3. Picture from the anime
4. Fan~Picture
5. Gif Room
6. Memes Room
7. Videos Room
INTRODUCTION CHARACTERS
Name: Zero Two
Kanji: ゼロツー
Rōmaji: Zero Tsū
In this shrine you can contemple Zero Two in all her beauty and smiles, Zero Two is a human-klaxosaur hybrid, and is the only known single-digit coded pilot.
Her codename can be read as "ONI": "O" from "0" which can be written as "○" in kanji and ni from 2 (二に, ni). Oni means "demon," a reference to pair of horns on her head.
Zero Two doesn't use cutlery, in fact she only eats with her hands and she has a fangs.
Care because sometimes she licks or bites but
❤when she smile you can feel your heart warming up❤
Her theme is
"Awakening"
by Tachibana Asami.
Why i love her so much?
Because i love Zero Two's personality: dangerous, reckless, attracting, smiling and i like also her sweet tooth, she is almost always seen with her lollipop and she also pours inordinate amounts of honey on her meals.
QUOTES
"If you don't belong here, just build a place where you do."
~
Zero Two
ᶫᵒᵛᵉᵧₒᵤ
You're my wings right? If I'm with you, I can fly anywhere I want... We'll always be together right?"
~
Zero Two
ᶫᵒᵛᵉᵧₒᵤ
"A kiss is something you share with your special someone"
~
Zero Two
ᶫᵒᵛᵉᵧₒᵤ
"The Jian bird, also know as "the bird that shares wings" only possesses one wing unless a male and a female lean on each other and act as one they're incapable of flight, the're imperfect, incomplete creatures, but for some reason, their way of life struck me as profoundly beautiful
~
Zero Two
ᶫᵒᵛᵉᵧₒᵤ
ANIME PICTURE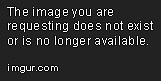 FAN ~ PICTURE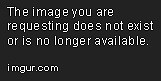 GIFS ROOM GIFS FROM FRIST EPISODE
GIFS FROM SECOND EPISODE
GIFS FROM THIRD EPISODE
GIFS FROM FOURTH EPISODE
GIFS FROM FIFTH EPISODE
GIFS FROM SIXTH EPISODE
GIFS FROM SEVENTH EPISODE
GIFS FROM EIGTH EPISODE
MEMES ROOM VIDEOS ROOM