Feb 26, 2018 8:54 AM
Deliveries
c a r d
d e l i v e r i e s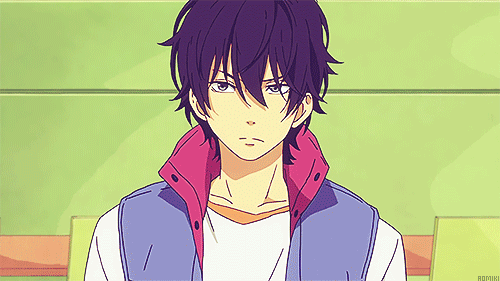 Thank you so much for the delivery!
Posts will be deleted after cards are saved<3
Posted by Akariiii | Feb 26, 2018 8:54 AM | 11 comments




「  candy  kingdom  」


   ‣‣ battle of pets: inu vs neko Edition

::

here




   ‣‣ anime awards edition

::

here





                                            ‣‣ delivered by: Amulet_Heart

D E L I V E R Y

Thank you for requesting! You have at least one card in the following links.
Please find your cards below. Note that the cards are hosted on Google Drive and not on Jumpshare.
Save and rehost within 10 days.
Use CTRL+F to find your cards through your USERNAME.



For any problems comment

here

.






★★★





Don't forget to save and rehost in 14 days.


Ctrl + F to find your name or nickname.
If there are any problems, pls. contact me here.
Thank you for requesting!


Cards by: SHINjuku ♚ Delivered by: Gin-senpaiii
★·.·´¯`·.·★ 🅢🅦🅔🅔🅣🅚🅘🅘🅒🅗🅘🅖🅞'🅢 🅓🅔🅛🅘🅥🅔🅡🅨 ★·.·´¯`·.·★

𝐓𝐡𝐚𝐧𝐤𝐬 𝐟𝐨𝐫 𝐛𝐞𝐢𝐧𝐠 𝐩𝐚𝐭𝐢𝐞𝐧𝐭 𝐰𝐢𝐭𝐡 𝐭𝐡𝐞 𝐜𝐚𝐫𝐝 𝐝𝐞𝐥𝐢𝐯𝐞𝐫𝐲. 𝐈𝐟 𝐲𝐨𝐮 𝐞𝐱𝐩𝐞𝐫𝐢𝐞𝐧𝐜𝐞 𝐭𝐫𝐨𝐮𝐛𝐥𝐞 𝐟𝐢𝐧𝐝𝐢𝐧𝐠 𝐲𝐨𝐮𝐫 𝐜𝐚𝐫𝐝 𝐣𝐮𝐬𝐭 𝐮𝐬𝐞 𝐂𝐓𝐑𝐋 + 𝐅 𝐚𝐧𝐝
𝐭𝐲𝐩𝐞 𝐭𝐡𝐞 𝐧𝐚𝐦𝐞 𝐲𝐨𝐮 𝐫𝐞𝐪𝐮𝐞𝐬𝐭𝐞𝐝 𝐨𝐧 𝐲𝐨𝐮𝐫 𝐜𝐚𝐫𝐝. 𝐌𝐞𝐬𝐬𝐚𝐠𝐞 𝐦𝐞 𝐢𝐟 𝐲𝐨𝐮 𝐡𝐚𝐯𝐞 𝐚𝐧𝐲 𝐪𝐮𝐞𝐬𝐭𝐢𝐨𝐧𝐬 𝐚𝐛𝐨𝐮𝐭 𝐲𝐨𝐮𝐫 𝐜𝐚𝐫𝐝(𝐬).

ıllıllı тωιℓιgнт ѕумρнσиу ıllıllı
★·.·´¯`·.·★ 🅢🅦🅔🅔🅣🅚🅘🅘🅒🅗🅘🅖🅞'🅢 🅓🅔🅛🅘🅥🅔🅡🅨 ★·.·´¯`·.·★

𝐓𝐡𝐚𝐧𝐤𝐬 𝐟𝐨𝐫 𝐛𝐞𝐢𝐧𝐠 𝐩𝐚𝐭𝐢𝐞𝐧𝐭 𝐰𝐢𝐭𝐡 𝐭𝐡𝐞 𝐜𝐚𝐫𝐝 𝐝𝐞𝐥𝐢𝐯𝐞𝐫𝐲. 𝐈𝐟 𝐲𝐨𝐮 𝐞𝐱𝐩𝐞𝐫𝐢𝐞𝐧𝐜𝐞 𝐭𝐫𝐨𝐮𝐛𝐥𝐞 𝐟𝐢𝐧𝐝𝐢𝐧𝐠 𝐲𝐨𝐮𝐫 𝐜𝐚𝐫𝐝 𝐣𝐮𝐬𝐭 𝐮𝐬𝐞 𝐂𝐓𝐑𝐋 + 𝐅 𝐚𝐧𝐝
𝐭𝐲𝐩𝐞 𝐭𝐡𝐞 𝐧𝐚𝐦𝐞 𝐲𝐨𝐮 𝐫𝐞𝐪𝐮𝐞𝐬𝐭𝐞𝐝 𝐨𝐧 𝐲𝐨𝐮𝐫 𝐜𝐚𝐫𝐝. 𝐌𝐞𝐬𝐬𝐚𝐠𝐞 𝐦𝐞 𝐢𝐟 𝐲𝐨𝐮 𝐡𝐚𝐯𝐞 𝐚𝐧𝐲 𝐪𝐮𝐞𝐬𝐭𝐢𝐨𝐧𝐬 𝐚𝐛𝐨𝐮𝐭 𝐲𝐨𝐮𝐫 𝐜𝐚𝐫𝐝(𝐬).

ıllıllı 🇷​🇦​🇸​🇵​🇧​🇪​🇷​🇷​🇾​'🇸​ 🇼​🇴​🇳​🇩​🇪​🇷​🇱​🇦​🇳​🇩​ 🇪​🇽​🇵​🇷​🇪​🇸​🇸​ ıllıllı
[url=https://myanimelist.net/blog.php?eid=814280#comment]✗✗[/url]