Sep 22, 2017 12:35 PM
⁚✧ Achievements & Badges ✧⁚
Official Member Cards&Badges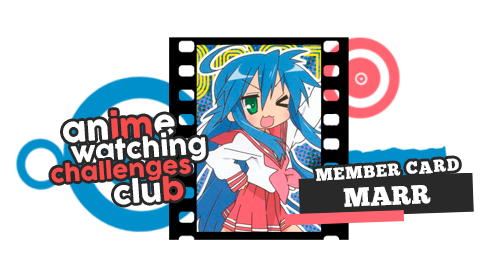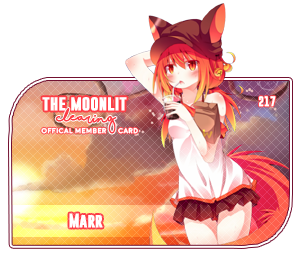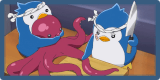 Is this the real life? - Dementia/Psychological (level 3)
It has become hard to distinguish between reality and fiction.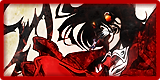 Too many teeth - Horror/Thriller (level 2)
You know something is following you. You just don't know what.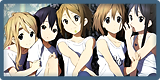 Gettin' your keys on! - Music (level 1)
You don't know what you've just listened to, but you like it.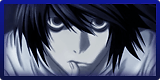 Growing suspicions - Mystery (level 1)
It's suspicious because nothing looks suspicious, and if it looks suspicious from the start it's obviously suspicious.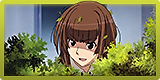 Stalker - Romance (level 1)
I'll stalk you so hard you won't notice me for 24 episodes. Why don't you love me yet?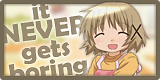 cute × ( girls + things ) - Slice of Life (level 2)
Didn't get bored of watching cute girls doing cute things. As if that's possible.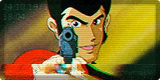 VHS master race - Pre-1980 anime (level 1)
You overwrote my cartoons with The Karate Kid?! MOOOM!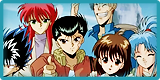 Solid color - Classics (level 2)
Bomber jackets, high-waisted jeans, an overload of patterns, and bishies everywhere.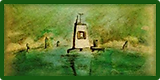 Block by block - Shorts (level 3)
Just like in a game of tetris, you're building something great out of small pieces.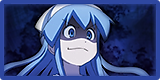 Bragging rights - Passed 400 mark
Watched 400 anime. That's... a lot. You can be proud of yourself, that's for sure.
✧ Official Anime Watching Challenge ✧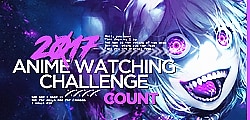 ✧ HiScored Anime Challenge ✧
Current level: 10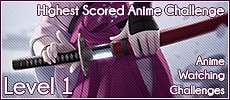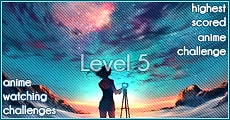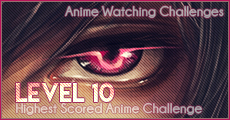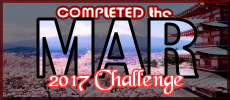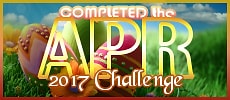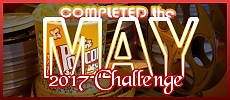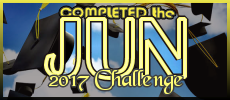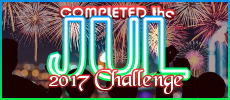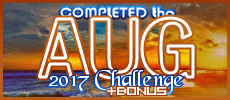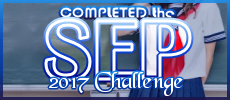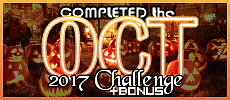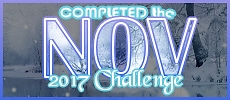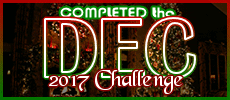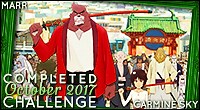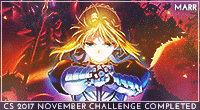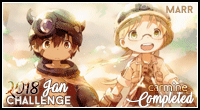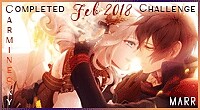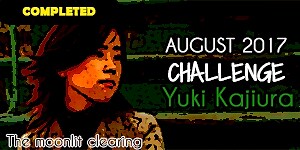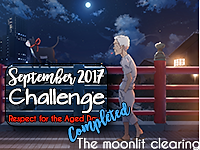 ✧ Genre-based Challenges ✧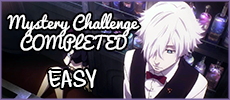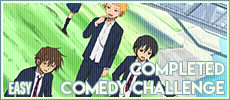 ✧ Type-based Challenges ✧