Jan 19, 2012 1:58 PM
Kuroshitsuji chap. 64-65 and some Kawaii Fashion
Thought you'd seen the last of me, ne? Well guess what? Katsuki Shizenno has returned. Kukuku! ψ(`∇´)ψ
OKAY~! Down to business! I'm blogging about Kuroshitsuji chapters 64-65.
First I'm going to talk about Kuroshitsuji chap. 64. I read chapter 64 on my mobile back when it came out but I was on a trip so thus unable to blog about it. But nonetheless, I'll blog about it here, even though I'm late. ;P
So, I'm gonna end this post with a little about Sebastian M--no, not Sebastian Michaelis.
We're talking about Sebastian Masuda! The mastermind behind the Japanese fashion line 6%DokiDoki,
sometimes known as the creator of Decora fashion!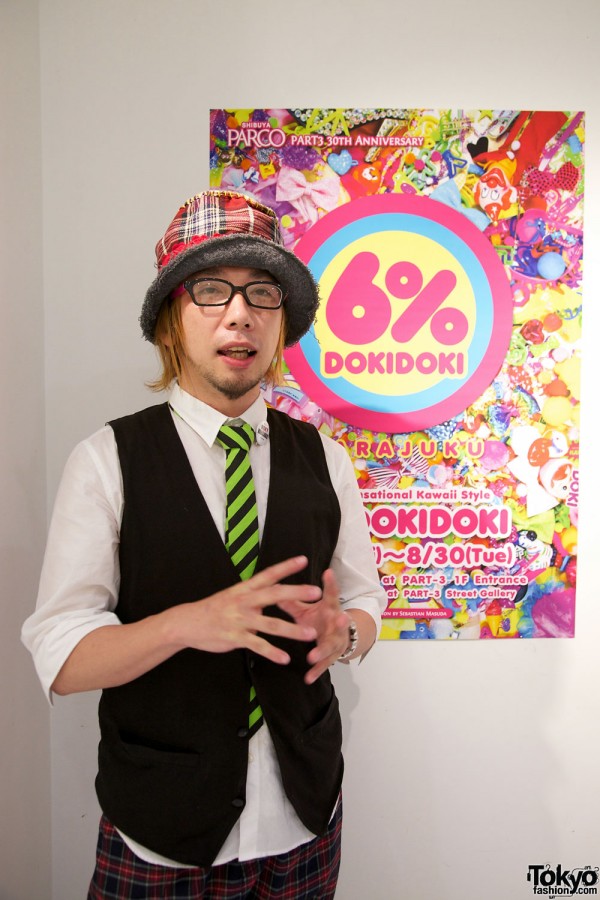 First off, if you don't know what Decora fashion is, check out these pictures:
Decora fashion is common in the Harajuku neighborhood of Japan and is all about being cute and childlike (although it does NOT have to be pink, as some people believe). The more accessories, the
better, because the word Decora spawned from the word "decoration" and is the main idea of Decora.
(If you want to know more about Decora, go here:
http://www.mookychick.co.uk/alternative-fashion/japanese-fashion-styles/decora.php
)
Sebastian Masuda has a unique, eccletic sense of fashion which is very expressed in his 6%DokiDoki fashion line.
Even the stores themselves exude cuteness and bright, in-your-face colors!
I'll blog more about 6%DokiDoki and some of the kawaii girls who modeled for the store next time.
Bye for now~! ;)