TV (New)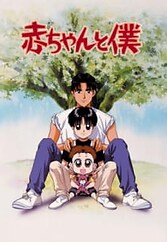 Akachan to Boku
Takuya Enoki is living a difficult life for a fifth grader. His mother passed away in a tragic car accident a few months ago, forcing him to pick up the slack and take care of his baby brother, Minoru, as his father works the endless hours typical of a Japanese salaryman. He will have to sacrifice his childhood in order to meet the needs of his little brother. Cooking, cleaning, worrying, and trying to discipline Minoru are some of the tasks Takuya will have on his plate, all while their neighbors blame him for Minoru's constant crying. Meanwhile, he will watch as his friends live their carefree lives, enjoying their free time. It will not be easy and there will be plenty of stumbling blocks, but along the way, he may actually learn the true meaning of family.
TV -
Jul 11, 1996, 18:00 (JST)
Kochira Katsushikaku Kameari Kouenmae Hashutsujo
Ryoutsu, being an underpaid policeman, is always coming up with underhanded schemes in order to make a quick buck. But in the end, his plans (which are ridiculous to begin with) always go wrong and land him in big trouble with the chief.
TV -
Jun 16, 1996, 19:00 (JST)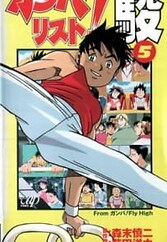 Ganbarist! Shun
First-year high school student Fujimaki Shun has a dream of becoming an olympic gold medalist as a gymnast. Having no previous training, Shun trusts his passion, boldly joins the gymnastics club, and sets out to pursue his goal. Along the way, he meets his share of entertaining and supportive upper classmen, develops a romantic interest in his classmate, and learns about the happiness involved in devoting yourself to a sport.
TV -
Jul 1, 1996, 19:00 (JST)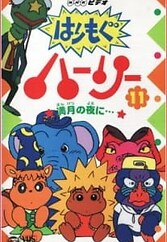 Harley Spiny
Story of Harley and his animal friends going to a school.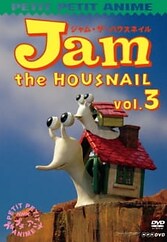 Jam the Housnail
Claymation series about a family of "housnails" (portmanteau of house and snail) focusing on Jam, the elementary school aged housnail.
Special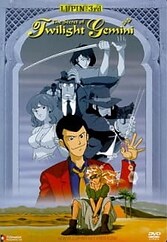 Lupin III: Twilight Gemini no Himitsu
A dying mob boss entrusts Lupin with a diamond that supposedly is the key to a vast treasure. But when Lupin is attacked by an assassin and saves a mysterious girl from trouble, it becomes clear that that there's more to this treasure then meets the eye... (Source: ANN)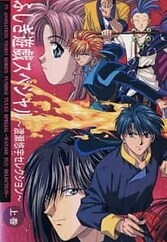 Fushigi Yuugi Special: Nakago Shikkari Shinasai!
At the heart of the stories is the fictional lives of the voice actors who play the roles of the characters in Fushigi Yuugi with particular attention paid to Nakago. In here, Miaka is transformed into a super idol, Tamahome is a spoiled prima donna and Nakago, Tamahome's wicked and evil adversary, is a person living in a hovel, who comes late to the recordings and is totally under the thumb of Tamahome who scolds him every time. (Source: aiminako)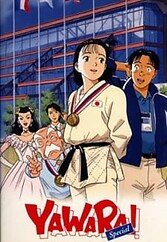 Yawara! Special: Zutto Kimi no Koto ga... .
Yawara Inokuma competes for Japan in the Atlanta Olympic Games as she meets with several familiar faces throughout the tournament. (Source: ANN)