Jumondo (寿門堂) is a fairly recent Japanese support studio, established in the tail end of 2009. Like many studios similar to them, there's not a great deal of information out there. They usually work with Dogakobo and J.C. Staff, and have a Korean branch based out of Seoul.

Do not confuse with Pixomondo, a visual effects company.
Available At
Resources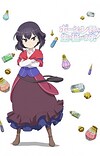 'Potion-danomi de Ikinobimasu!' Reveals Main Staff, Teaser Promo
The official website of the Potion-danomi de Ikinobimasu! (I Shall Survive Using Potions!) television anime revealed on Friday the main staff and a teaser promotional video. The anime is scheduled to premiere in 2023. Staff Director: Nobuaki Nakanishi (Hoshi no Samidare) Series C...