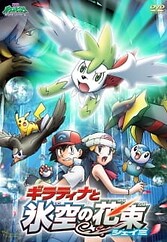 Pokemon Movie 11: Giratina to Sora no Hanataba Sheimi
On the other side of the world, there exists another mysterious, mirror-like dimension known as the Reverse World. In this unique space lives the legendary Pokemon Giratina, a god-like Pokemon who soon finds itself in a great struggle with the legendary Pokemon Dialga! Why are these two Pokemon fighting? And what is the secret of this Reverse World? Meanwhile, Satoshi and his friends are traveling when they are greeted by yet another legendary Pokemon, Shami. This cute and somewhat cheeky Pokemon holds the secret to the battle between the two god Pokemon, but something unexpected happens to it during its journey. In order to save both worlds, Satoshi joins forces with it to stop the fighting once and for all!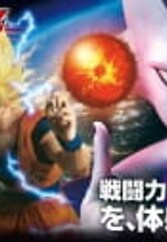 Dragon Ball Z: The Real 4-D
Goku and Frieza may have battled in the manga and anime, but this short tells an original story where Frieza is revived by the Dragon Balls. Vegeta and other characters will appear on Goku's side. The show will be in 4D, so guests will be able to feel shocks and splashes that correspond with the 360-degree 3D CG animation. (Source: ANN)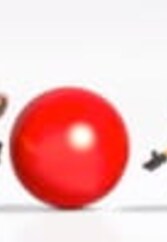 Minions x Godzilla x Toho Cinema Collaboration Tokubetsu Eizou
A short video produced for Toho Cinemas featuring Minions from the Despicable Me franchise and Godzilla. The Minions interact with the Toho logo.