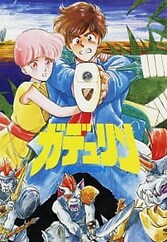 Gdleen
Due to spacecraft failure earthlings Ryu with computer robot "MOS" landed on self-navigated planet Gdleen. There Ryu meets a cute Euradonian fairy Fana. At that time, the planet was in the midst of a dispute over a Gavana temple. Self proclaimed God Gavana captured Fana for a sacrifice. Would they be able to escape? And what the identity of Gavana?! (Source: Translated from gdleen.hatsune.cc)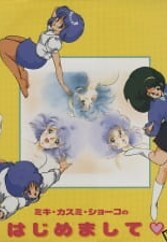 Super Real Mahjong: Kasumi Miki Shouko no Hajimemashite
An anime based on characters from the strip mahjong arcade game "Super Real Mahjong 2".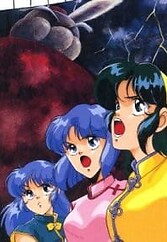 Super Real Mahjong: Mahjong Battle Scramble - Konran-teki Sento Mahjong
Sequel of Super Real Mahjong. Mahjong-playing sisters Kasumi, Miki, and Shouko are sent to a world where mahjong tiles are currency. In order to return to their world, they must defeat a mahjong-playing rabbit who rules the land.