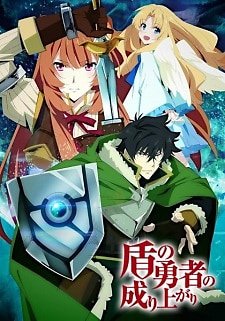 Tate no Yuusha no Nariagari
The Four Cardinal Heroes are a group of ordinary men from modern-day Japan summoned to the kingdom of Melromarc to become its saviors. Melromarc is a country plagued by the Waves of Catastrophe that have repeatedly ravaged the land and brought disaster to its citizens for centuries. The four heroes are respectively bestowed a sword, spear, bow, and shield to vanquish these Waves. Naofumi Iwatani, an otaku, becomes cursed with the fate of being the "Shield Hero." Armed with only a measly shield, Naofumi is belittled and ridiculed by his fellow heroes and the kingdom's people due to his weak offensive capabilities and lackluster personality. When the heroes are provided with resources and comrades to train with, Naofumi sets out with the only person willing to train alongside him, Malty Melromarc. He is soon betrayed by her, however, and becomes falsely accused of taking advantage of her. Naofumi then becomes heavily discriminated against and hated by the people of Melromarc for something he didn't do. With a raging storm of hurt and mistrust in his heart, Naofumi begins his journey of strengthening himself and his reputation. Further along however, the difficulty of being on his own sets in, so Naofumi buys a demi-human slave on the verge of death named Raphtalia to accompany him on his travels. As the Waves approach the kingdom, Naofumi and Raphtalia must fight for the survival of the kingdom and protect the people of Melromarc from their ill-fated future. [Written by MAL Rewrite]
TV -
Jan 9, 2019, 22:00 (JST)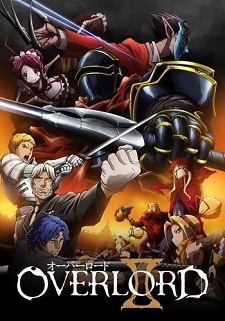 Overlord II
Ainz Ooal Gown, the undead sorcerer formerly known as Momonga, has accepted his place in this new world. Though it bears similarities to his beloved virtual reality game Yggdrasil, it still holds many mysteries which he intends to uncover, by utilizing his power as ruler of the Great Tomb of Nazarick. However, ever since the disastrous brainwashing of one of his subordinates, Ainz has become wary of the impending dangers of the Slane Theocracy, as well as the possible existence of other former Yggdrasil players. Meanwhile, Albedo, Demiurge and the rest of Ainz's loyal guardians set out to prepare for the next step in their campaign: Nazarick's first war… Overlord II picks up immediately after its prequel, continuing the story of Ainz Ooal Gown, his eclectic army of human-hating guardians, and the many hapless humans affected by the Overlord's arrival. [Written by MAL Rewrite]
TV -
Jan 9, 2018, 22:30 (JST)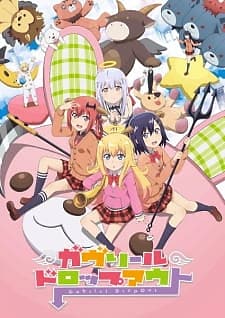 Gabriel DropOut
For centuries, Heaven has required its young angels to live and study among humans in order to become full-fledged angels. This is no different for top-of-her-class Gabriel White Tenma, who believes it is her mission to be a great angel who will bring happiness to mankind. However, Gabriel grows addicted to video games on Earth and eventually becomes a hikikomori. Proclaiming herself a "Fallen Angel," she is apathetic to everything else—much to the annoyance of Vignette April Tsukinose, a demon whom Gabriel befriended in her angelic early days on Earth. Vignette's attempts to revert Gabriel back to her previous self are in vain, as Gabriel shoots down any attempt to change her precious lifestyle. As they spend their time on Earth, they meet two eccentric personalities: the angel Raphiel Ainsworth Shiraha, Gabriel's classmate with a penchant for sadism, and the demon Satanichia McDowell Kurumizawa, a clumsy self-proclaimed future ruler of the Underworld. Gabriel DropOut follows these four friends' comedic lives as they utterly fail to understand what it truly means to be a demon or an angel. [Written by MAL Rewrite]
TV -
Jan 9, 2017, 22:30 (JST)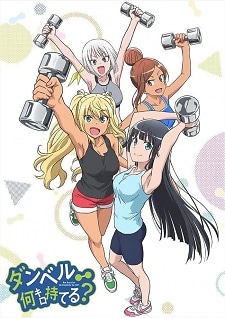 Dumbbell Nan Kilo Moteru?
During a regular after-school grub crawl, gluttonous high schooler Hibiki Sakura is confronted about her ever-expanding waistline by her best friend, Ayaka Uehara. With her attempts at solitary exercise failing miserably, Hibiki decides to join the newly opened Silverman Gym. At her orientation, Hibiki runs into student council president and school idol Akemi Souryuuin. However, it soon turns out that Hibiki is in for a lot more than she bargained for. Not only is Silverman Gym full of world-renowned bodybuilders and athletes, but to make matters worse, Akemi turns out to be a total muscle fetishist! Grossed out by the scene unfolding before her eyes, Hibiki begins to leave, only to be stopped by trainer Naruzou Machio. Completely enthralled with her newfound Prince Charming, Hibiki signs up as a gym member. Now, as a result of her spur-of-the-moment decision, Hibiki must adapt to her new lifestyle. [Written by MAL Rewrite]
TV -
Jul 3, 2019, 22:30 (JST)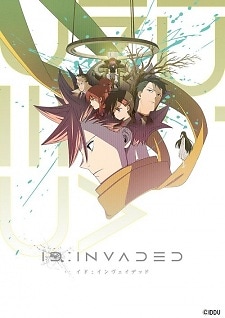 Id:Invaded
The Mizuhanome System is a highly advanced development that allows people to enter one of the most intriguing places in existence—the human mind. Through the use of so-called "cognition particles" left behind at a crime scene by the perpetrator, detectives from the specialized police squad Kura can manifest a criminal's unconscious mind as a bizarre stream of thoughts in a virtual world. Their task is to explore this psychological plane, called an "id well," to reveal the identity of the culprit. Not just anyone can enter the id wells; the prerequisite is that you must have killed someone yourself. Such is the case for former detective Akihito Narihisago, who is known as "Sakaido" inside the id wells. Once a respected member of the police, tragedy struck, and he soon found himself on the other side of the law. Nevertheless, Narihisago continues to assist Kura in confinement. While his prodigious detective skills still prove useful toward investigations, Narihisago discovers that not everything is as it seems, as behind the seemingly standalone series of murder cases lurks a much more sinister truth. [Written by MAL Rewrite]
TV -
Jan 6, 2020, 00:30 (JST)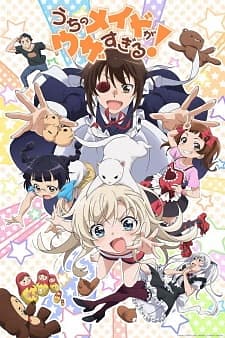 Uchi no Maid ga Uzasugiru!
Having lost her mother at a young age, Misha Takanashi, a second grader who is half-Russian and half-Japanese, now lives with her Japanese father. Tsubame Kamoi, formerly a Japan Air Self-Defense Force, JASDF officer, comes to the Takanashi household as a housekeeper. This is a home comedy where Kamoi, a hardcore lolicon, attempts to get near Misha as she tries to fight against her.
TV -
Oct 5, 2018, 23:00 (JST)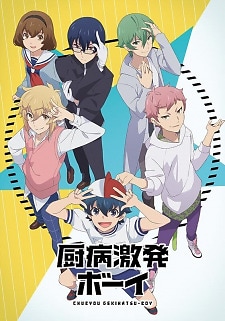 Chuubyou Gekihatsu Boy
When Mizuki Hijiri transferred to a new school, all she wanted was to live a normal school life, but that did not prove to be the case when she met the infamous Hero Club. All of its members are boys suffering from various types of chuunibyou—Yamato Noda is a righteous hero, using his athletic abilities to perform noble deeds and protect others; Kazuhiro Nakamura claims to be the reincarnation of "Touga Ryushouin," the result of the forbidden union between a demon and an angel; Tomoki Takashima is a pretty-boy otaku whose one true love is the 2D anime girl Sora; and Rei Tsukumo plays the role of a schemer, covertly pulling the strings. Dragged along as the newest member of the Hero Club, tepid Hijiri can't obtain the normalcy that she desires. But even so, despite their various quirks, their bonds of friendship are real; Hijiri's life can only get more exciting when she joins in on their delusions of grandeur! [Written by MAL Rewrite]
TV -
Oct 4, 2019, 22:30 (JST)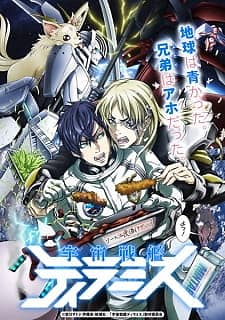 Uchuu Senkan Tiramisù
Subaru Ichinose loves his cockpit as, to him, it's like being in his mother's womb. Whenever he struggles to converse with his fellow pilots, his cockpit is the one place he can be alone. As the ace pilot aboard the Tiramisu, Earth Union's most important battleship, it is his job to defend Mother Earth from the threats that emerge from humanity's extended dominion spreading throughout the vast reaches of the universe. Armed with his personal mecha Durandal, Subaru must fend off encroaching foreign colonies as he struggles to protect his personal sanctuary from rogue fried pork skewers, suffocating backwards shirts, and unsolicited redecorations. In the year Space Age 0156, the fate of humanity rests entirely in his hands. [Written by MAL Rewrite]
TV -
Apr 3, 2018, 01:00 (JST)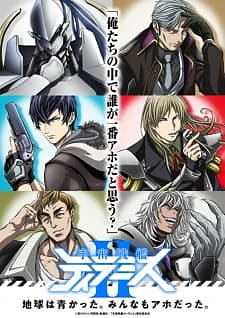 Uchuu Senkan Tiramisù II
Second season of Uchuu Senkan Tiramisù.
TV -
Oct 2, 2018, 01:00 (JST)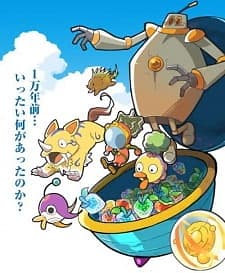 Luna-tan: 1-mannen no Himitsu
There was a land that kept the prosperity of the world using the energy Mana of the titans called Luna. However, when a tsunami struck the world, the land was destroyed. The story takes place ten thousand years after the huge tsunami in the underground. Mokugyo and Toriiruka are the main characters, who are strange animals. "Why are we here?" "I thought we were in somewhere peaceful..." What exactly happened ten thousand years ago? Can Mokugyou and Toriiruka safely return to the surface? (Source: MAL News)