Hitori no Shita: The Outcast
One day, on his way to visit his grandfather's grave, Zhang Chulan is attacked by zombies in a graveyard. In the midst of that situation, he is saved by a mysterious girl, who wields kitchen knives in order to kill the enemies. The girl tells Chulan, who is relieved, to face his hardships head on and leaves. However, Chulan later sees that girl again at his university. From that moment, Zhang Chulan's destiny begins to move. There will be strangers with special powers appearing one by one, with battles involving those abilities. Each episode will bring a new mystery to light.
Theme:
Super Power
TV -
Jul 9, 2016, 21:00 (JST)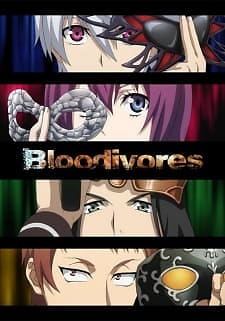 Bloodivores
60 years ago, a strange case of insomnia struck the population, forcing them to stay awake for more than a full week. The victims, completely sleep deprived, all went mad. To cure this illness, a new medicine was produced, but the side effects turned the patients into vampires. Humanity went to war against this new species and triumphed, but some of the vampires managed to survive. Born from a Human and a Vampire, the main character Mi Liu, "The Child of Hope," is to represent the new hope that will connect the two species. Ringleader of a bank robbery, Mi Liu is arrested and transferred to a special prison of the National Defense Agency that monitors Vampires. Trying to break free with Anji, Mi Liu is attacked by strange monsters and he finds out that the prison location corresponds to the birthplace of Vampires, the old capital "Blue Town." Why are Vampires trapped in Blue Town? What are those strange monsters attacking them? Our heroes must fight to solve those mysteries. (Source: Emon via ANN)
Theme:
Vampire
TV -
Oct 1, 2016, 21:00 (JST)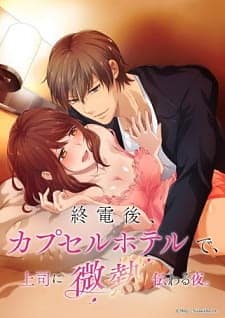 Shuudengo, Capsule Hotel de, Joushi ni Binetsu Tsutawaru Yoru.
The anime centers on Minori, an office worker, and her boss Hadano, who are constantly arguing with each other. One night, after a company drinking party, Minori and Hadano are having their usual argument, when Minori realizes that she has missed the last train. They decide to spend the night at a nearby capsule hotel, but an incident forces them to share the same unit. (Source: ANN)
Demographic:
Josei
TV -
Oct 8, 2018, 01:00 (JST)