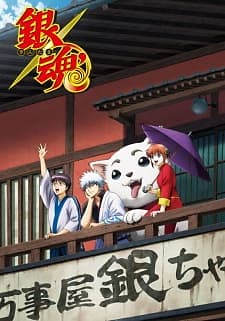 Gintama': Enchousen
While Gintoki Sakata was away, the Yorozuya found themselves a new leader: Kintoki, Gintoki's golden-haired doppelganger. In order to regain his former position, Gintoki will need the help of those around him, a troubling feat when no one can remember him! Between Kintoki and Gintoki, who will claim the throne as the main character? In addition, Yorozuya make a trip back down to red-light district of Yoshiwara to aid an elderly courtesan in her search for her long-lost lover. Although the district is no longer in chains beneath the earth's surface, the trio soon learn of the tragic backstories of Yoshiwara's inhabitants that still haunt them. With flashback after flashback, this quest has Yorozuya witnessing everlasting love and protecting it as best they can with their hearts and souls. Gintama': Enchousen includes moments of action-packed intensity along with their usual lighthearted, slapstick humor for Gintoki and his friends. [Written by MAL Rewrite]
TV -
Oct 4, 2012, 18:00 (JST)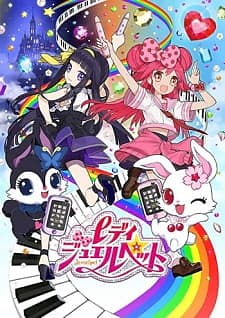 Lady Jewelpet
Momona is an ordinary junior-high school student hailing from Jewel Land. At her cousin's wedding, she envies the bride, Lady Diana, due to the fact that she is marrying the cousin who she had a slight crush on. However, once she sees Lady Diana and her cousin together, Momona begins to like her, and accepts her as her cousin's bride. Just as Lady Diana is about to properly meet her and introduce herself, Momona is transported to a snowy place in Jewel Land where the ruler, Lady Jewel, is giving a speech to the Petit Ladies, girls who are chosen as Jewel Candidates to be the next Lady Jewel. Momona meets her partner and mentor, Ruby, a white rabbit, who will guide her through the tasks in becoming Lady Jewel. Whoever passes the most tasks wins and becomes the next Lady Jewel, but standing in her way is Lillian, a girl who also aims to win the title of Lady Jewel, so she can choose her brother, Cayenne, to be her King alongside her. Momona soon also begins to fall in love with Cayenne, yet Lillian doesn't want her to get too close to him. Cayenne also seems to harbor feelings for Momona, but who will be chosen in the end as Lady Jewel to decide it all? And will Momona and Lillian ever become true friends and will Cayenne and Momona ever be together? (Source: Wikipedia)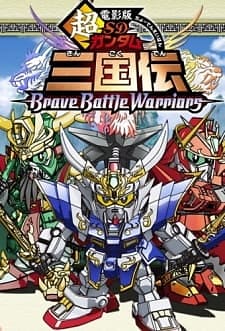 Chou Deneiban SD Gundam Sangokuden Brave Battle Warriors
A Romance of the Three Kingdoms retelling using SD Gundams.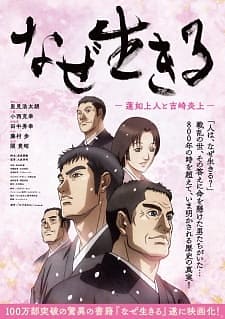 Naze Ikiru: Rennyo Shounin to Yoshizaki Enjou
Ryouken, a young man who hates temples and monks, laments his misfortunes but finds hope in his soon-to-be-born child. An unfortunate accident took everything from Ryouken. In the days of self-abandonment and suffering in darkness, Ryouken finds the teachings of the high priest Rennyo. In it, he finds answers to the question "Why live" as explained by the sage Shinran. As he is drawn into the teachings and no longer hesitates, Ryouken becomes Rennyo's apprentice. The number of worshippers increase, but the Honganji temple becomes a target of the other sects, forcing Ryouken and Rennyo to flee from Kyoto. In order to find a new place to teach, they arrive in Yoshizaki (now in Fukui Prefecture) in the Hokuriku region.