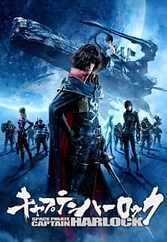 Captain Herlock
After conquering the galaxy, mankind has reached its apex and is now on a steady decline. The resources of the universe are diminishing, and around 500 billion humans begin to return home to Earth. Thus begins a war between the various factions of humans for control of the planet. Eventually, an authoritarian government known as the Gaia Sanction prevents the re-population of Earth. Captain Herlock was one of the Elite Wing who was tasked by the Gaia Sanction to defend the Earth. His fleet of ships was unstoppable under his command. However, the Gaia Sanction allows a diplomatic elite to immigrate to Earth, which angers Herlock. He goes rogue and fires upon the diplomats and the rest of his fleet. He decides to unleash dark matter on the planet to make it uninhabitable, but also becomes engulfed in it which immortalizes him. One hundred years have passed, and the legendary Captain Herlock is still at large, with only the Arcadia under his control. The Gaia Sanction continues with their plans for control over the Earth, while hiding its true state. But Captain Herlock is preparing for one final showdown with them, which will determine the fate of the world!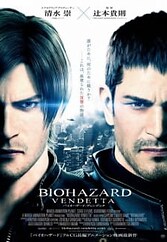 Biohazard: Vendetta
Chris Redfield enlists the help of Leon S. Kennedy and Rebecca Chambers to stop a death merchant, with a vengeance, from spreading a deadly virus in New York. (Source: IMDB)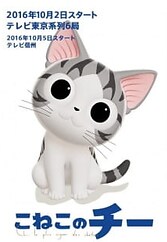 Koneko no Chi: Ponponra Daibouken
The combined 22nd and 23rd issue of Kodansha's Morning magazine, which will go on sale on April 28, has announced a new 3D CG anime of Kanata Konami's slice-of-life manga Chi's Sweet Home.
TV -
Oct 2, 2016, 07:00 (JST)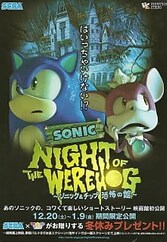 Sonic: Night of the WereHog
Published on SEGA's website in November of 2008, Sonic: Night of the Werehog is an ONA made to promote the release of Sonic World Adventure, also known as Sonic Unleashed in North America and Europe. Sonic and Chip venture to an abandoned haunted house on a rainy night, soon to be caught up in the antics of two mischievous ghosts, who scare any of the house's visitors in order to take their picture and impress the ghost girl who lives there with them. Though they succeed in scaring Chip out of his wits, the two can't seem to make Sonic bat an eye at them. Furious, the two band together in order to get the best of Sonic; will he be able to put a stop to the duo with a little help from the full moon?
Lupin III: The First
The film's story, which centers on Lupin teaming up with a woman named Leticia to steal the Bresson Diary, a treasure that even the first generation Arsène Lupin could not steal. (Source: ANN)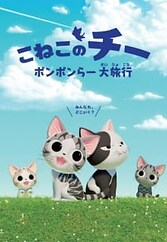 Koneko no Chi: Ponponra Dairyokou
The second season of Koneko no Chii: Ponponra Daibouken is an original story written by mangaka Kanata Konami with "travel" as theme.
TV -
Apr 8, 2018, 07:00 (JST)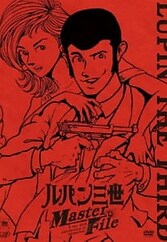 Lupin III 3DCG
Pilot for a hypothetical Lupin 3DCG project included with the 40th anniversary Master File BD/DVD.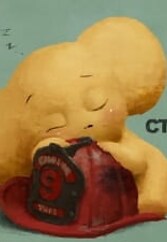 Moom
Based on a children's picture book written by Genki Kawamura (川村元気) and illustrated by Yuuki Mashiko (益子悠紀).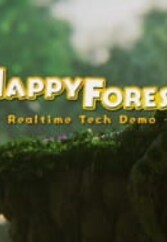 Happy Forest
A short film created to demonstrate Real Time Engine technology. It features a young, curious dragon exploring the forest.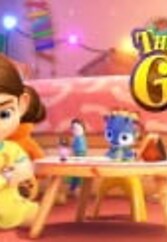 The Gift
All shots are created with game engine Unity. In the short, a little girl wants to give a gift to her parents. She's then sucked into a fantasy-like world (via her imagination) where her stuffed animal helps her on her journey.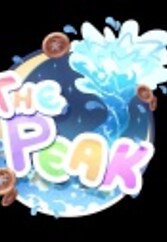 The Peak
THE PEAK is Marza Animation Planet's second short film created entirely using the Unity game engine. In the sequel to the short film THE GIFT, Sarah goes off on another adventure with her new pal, Steven. This is story based on familiar childhood memories of being scared to go to the bathroom in the middle of the night. Sarah has to venture through mysterious woods as she avoids various obstacles such as dancing toys and flood waters. Can she and Steven make it to the bathroom before she has an accident? (Source: YouTube)