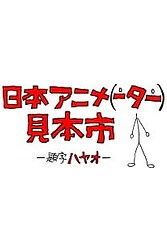 Nihon Animator Mihonichi
Nihon Animator Mihonichi is a collaborative series of standalone anime shorts with the support of various directors and studios. Aiming to expose new animators to a worldwide audience, these small works offer a glimpse into the future of the industry, featuring rising talents, cutting-edge techniques, and experimental aesthetic designs. [Written by MAL Rewrite]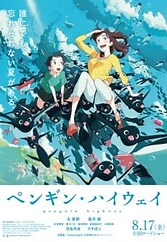 Penguin Highway
Schoolboy Aoyama is bright, inquisitive and a bit headstrong. He has a lot of brainwork to get busy with – after all, he'll be an adult in just a few thousand days. For the moment, though, he'll have to live life as a fourth-grader. Not that it's a bad life. Summer has arrived and school's nearly out. He has a crush on an intriguing older woman he's met at his dentist's office, who's coaching him in his chess game. And a colony of penguins has materialized in the middle of Aoyama's sleepy little town. Where on Earth – or elsewhere – did these waddling interlopers come from? Aoyama and his friends embark on a research mission, applying rigorous scientific methods and principles. Their discoveries, however, only lead to ever more puzzling wonders... (Source: Fantasia)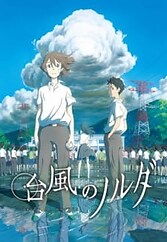 Taifuu no Noruda
The film takes place on a certain isolated island, at a certain middle school, and on the eve of the culture festival. A boy quits baseball after playing his whole life and has a fight with his best friend. Then, they suddenly meet a mysterious, red-eyed girl named Noruda, and a huge typhoon hits the middle school. (Source: ANN)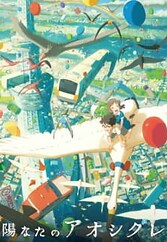 Hinata no Aoshigure
Hinata is very good at drawing and falls in love with his classmate, Shigure; however, Hinata is not good at talking to people, so he keeps his feelings in his imagination and drawings. Then, Shigure's family decides to move to another town. On the day of their move, Hinata says to himself, "I must tell her my feelings!" and starts to chase after the train which is taking Shigure away. (Source: MAL)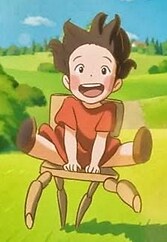 Paulette no Isu
noitaminA's 10th anniversary commemoration short special.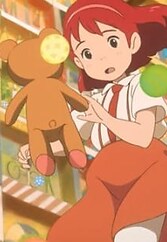 Wonder Garden
A young girl is transported to a magical world by a storefront bear in this anime short by Studio Colorido.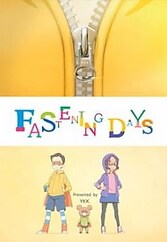 Fastening Days
Yoji and Kei, a boy and girl, live in a town in the not-so-distant future with their foster parent, Anna. But these seemingly ordinary children have a secret hidden even from their unsuspecting mother. Yoji and Kei are superhero defenders of their town! With a flap of their capes, the two of them and their robot bear sidekick, Oscar, protect the citizens in their town with their handmade high-tech machinery. But from what menace? And will our little heroes be able to overcome the crisis about to threaten the town's peaceful everyday serenity? Check out this utterly electrifying near-future animation to find out! (Source: Official website)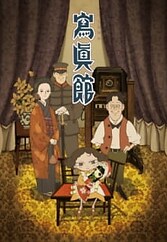 Shashinkan
The story takes place before WWII at a photo studio on top of a hill. Many people visit this studio to have their photos taken. One day, a couple comes, but the wife is so shy that she always lowers her head. The owner of the studio tries all kinds of tricks to get her to smile and eventually succeeds. One year later, the couple comes again, but this time they bring their daughter along. She always looks grumpy, and again, the owner has to try everything to get her to smile. Thus starts a long-running relationship between the girl and the owner, and time passes to years and then decades... (Source: MAL)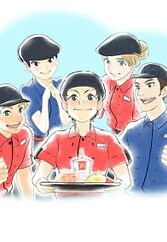 Mirai no Watashi
The shorts are part of McDonald's new "Crew ni Narou. Campaign" (Join the Crew. Campaign) to attract part-time restaraunt staff members. (Source: ANN)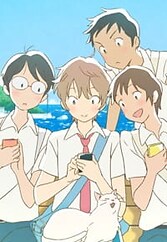 Puzzle & Dragons CM
Studio Colorido has created a short, animated commercial for the GungHo Online Entertainment's popular mobile game, Puzzles & Dragons. (Source: Crunchyroll)
Ryoutei no Aji
Short stories capturing the bittersweet and tender moments of everyday family life, made for Marukome Co., Ltd. a miso soup paste manufacturer.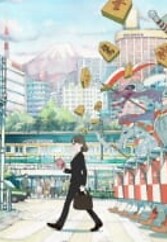 Susume, Karolina.
Short anime about professional shogi player Karolina Styczyńska.