01-02-10, 5:30 PM
Member Cards
SID-9


Anime Club - The How To Watch Anime Club




Anime Movie Club - Ongoings Club




Ongoings Club: New Edition




Romance Anime/Manga Fanatics




Sci-Fi Anime Club




Cute Manga Lovers FanClub - Anime Download Arena




Studio Ghibli Club




Howl's Moving Castle Club




My Neighbour Toroto Fanclub




Clannad Fan Club




Nagisa Furukawa Fan Club - Nagisa Theater Club




Tomoya and Nagisa Love (card made by me)




Ushio Okazaki Love




The Shrine Of Fujibayashi Kyou - Kotomi Ichinose Fanclub




Fujibayashi Lovers





Tomoyo Sakigami Fanclub (card made by me) - Ibuki Fuko Fanclub




Clannad's People




K-ON! Fanclub




Hirasawa Yui Fanclub




Akiyama Mio Fanclub




Azusa Fanclub




Ritsu Tainaka Fanclub




Hirasawa Ui Fanclub




Kimi ni Todoke Fanclub




Kuronuma Sawako Fan Club




Kazehaya Fanclub - We Love Kazehaya!




Kazehaya FC




Yano Ayane FC




Chizuru Yoshida FC - Ryuu Sanada Fan Club




Chizuru x Ryuu Fanclub - Chizuru x Ryuu Fanclub: Special Edition




MAL Welcoming Club - School Life Anime Club




Suzumiya Haruhi Fanclub




Kyon Fan Club




SOS Brigade




The Disappearance Of Haruhi Suzumiya




Haruhi Suzumiya vs Yui Harasawa




Minami-Ke Fans - Kana Fans




Seitokai no Ichizon Fanclub




Shiina Mafuyu Fan Club




Kobato Hanato Fan Club - Fujibato Fanclub




Nyan Koi! Fanclub




Junpei Kousaka - Kirishima Twins Fanclub




Fumino Serizawa FC (Mayoi Neko Overrun!)




Hanasaku Iroha Fanclub




Nino x Kou FC




Erio FC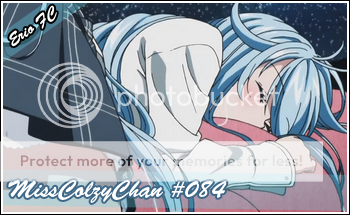 11eyes Fanclub




Misuzu Kusakabe Club - Official Kakeru Satsuki Fanclub




Momono Shiori Fanclub




Mahou Shoujo Madoka Magica




Mami FC




Section 9




Tengen Toppa Gurren Lagann - Yoko Fanclub




Ikkitousen Fanclub




Kan'u- Prime Fighter




Hatsune Miku O.F.C - Black Rock Shooter




Eden Of The East FC




Canaan Fanclub




Alphard Alshaya Fanclub - Epic Taxi Driver Fan Club




Dance In The Vampire Bund




Akira Kaburagi FC




Durarara! FC




Kyohei Kadota Fanclub




Angel Kanade Fanclub (Angel Beats!)




Yui FC (Angel Beats!)




Code Geass: Lelouch Of The Rebellion




Code Geass: Hangyaku no Lelouch



C.C. Fanclub - C.C. Love




Kallen Fanclub - Euphemia Love




Anya Alstrem Fans




Mobile Suit Gundam SEED/Destiny




Full Metal Panic! FC




D.Gray-Man Club




D.Gray-Man Fanclub




Lavi Fan Club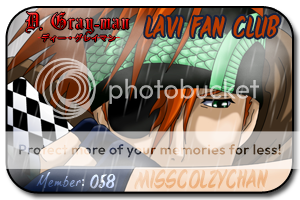 Allen Walker Fanclub




Kanda Yuu FC - Miranda Lotto FC




D.Gray-Man Theme Songs




Lavi x Lenalee FC (club & card created by me)




Vampire Knight FC




Yuki Cross FC




Kaname Fan Club




Zero Kiryu FC




Yuki x Zero Fanclub - Hanabusa Aidou




Zero & Ichiru FC




Senri Shiki FC - Takuma Ichijou Fanclub




Ouran High School Host Club: Season 2 Petition




B A High School Club - Tamaki x Haruhi FC




Hitachin Twins Fanclub




Kyouya Ootori Fanclub




Honey-Senpai Lovers - Mitsukumi Haninozuka Fanclub




Fruits Basket Club




Tohru Honda FC - Kyo Sohma Fanclub




Momiji Lovers




Kyo x Tohru FC - Athrun & Cagalli FC




Naruto Fanclub




Kakashi Hatake Fan Club - The Unmask Kakashi Club




Haruno Sakura FC




Sai Fanclub




Gaara Fanclub




Sasuke Uchiha Fans - 500+ Members Special Edition




Uchiha FC




Itachi Fanclub




Akatsuki Fanclub (card made by me)




Konan Fanclub (card made by me) - Deidara Fanclub




Sasori FC




Team Hebi/Team Taka




Soul Eater Club




To Aru Kagaku no Railgun FC




Misaka Mikoto Club - Kuroko FC




Uiharu FC




Mikoto x Touma FC




Sora no Manimani FC




Misato Katsuragi Fanclub - Asuka Fanclub




Death Note Fanclub




Guys With Guns FC




Girls With Guns FC - Girls With Guns FC: Hell Edition




Girls With Guns FC: 400+ Members Card




Monochrome Sanctuary




Canon Pairings




Anime Couples




Reverse Harem Club




Anime & Manga Fanclub~ Eyepatch Day




Member Card Collectors (card made by me)




Member Cards Paradise




Ka- Cards Club




Member Cards Workshop: Aya Hirano Limited Edition




Dark's Wings Club




Happy & Cheerful Characters Club - Fang-Tang!




Memory Loss Characters




Tribute To The Quiet Types




Loveless Bishonen




Sweetest Scene Club




Blue Haired Anime Characters Club




Purple Hair Club




Pink-Haired Princesses




Blonde Hair Club




Beautiful Blonde Boys - Beautiful Blonde Boys: 1000 members Edition




Hot Black Haired Characters




Green-Eyed Characters Club




Blue/Green Eyes Fan Club




We Love Anime Guys




Baka Nation




Rule The World Club




Anime Characters Love Music - Anime Song Fanclub




Team Edward Club




Sylar Fanclub




A~ World Society




A Place To Hang Out




Claim Anything, Anime/Manga




Accumulative Claim




Creativity Shop & Galleries




Heavy Sleeperz Unite!




Shin-Ra Electric Power Company




Premium Heart FC




Lion's Heart: Squall Leonheart FC




The Fighters Club




Pyong Fan Club




Anime & Manga Cosplay Club




Kipi, The Goddess Of Cosplay FC - Arisa, The Queen Of Cosplay FC




Japanese Language & Culture Club




Pure Pocky


Special Member Cards
Birthday Cards ^^