10-20-09, 5:16 PM
Past Profiles
This is just a random collection profile. Sorry for the length, I will put the spoiler tags back when mal working again.
Oldest to newest
Kobato Profile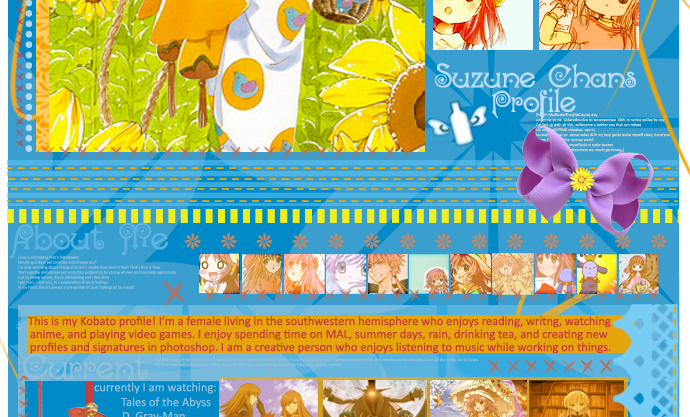 Allen Walker Profile:
Gosick Profile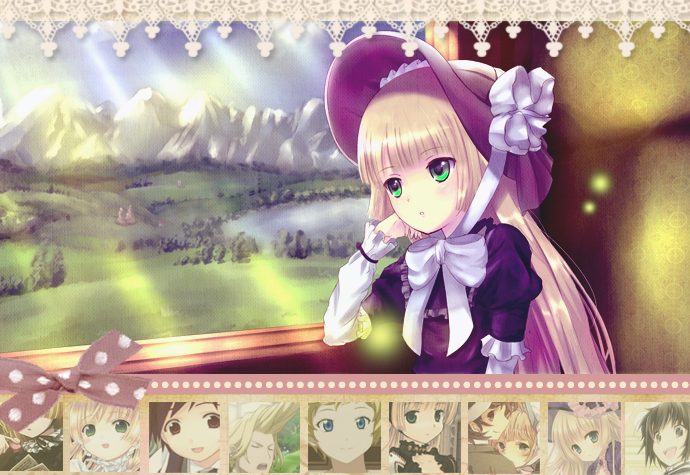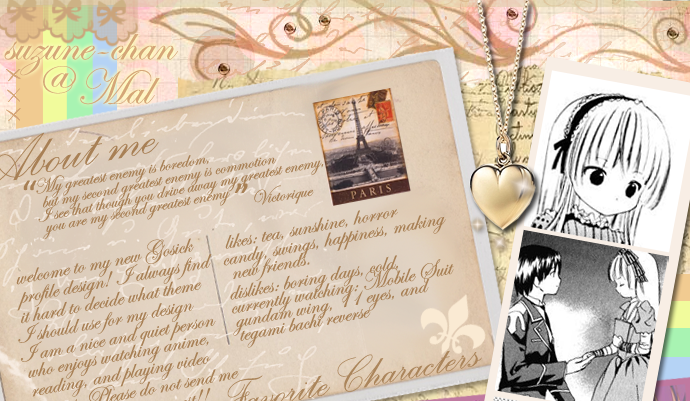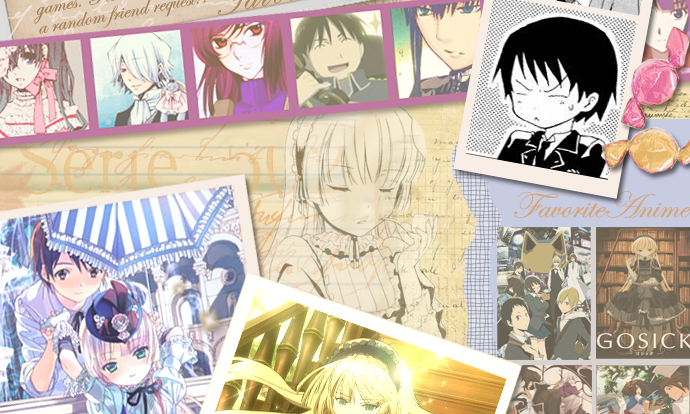 Kanda Profile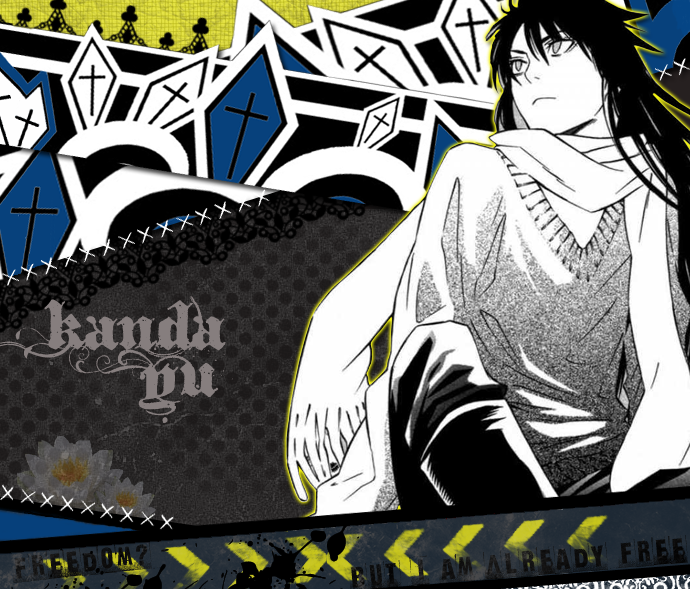 Lemon Profile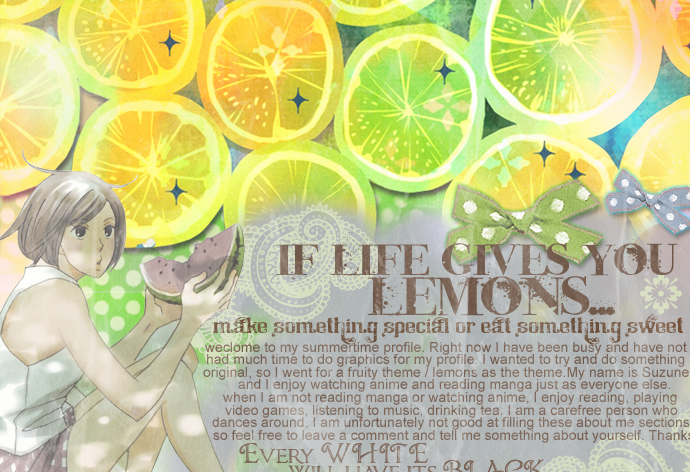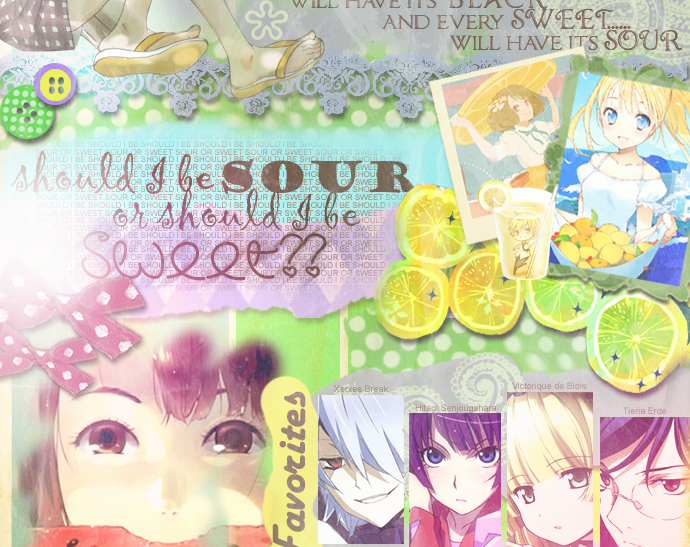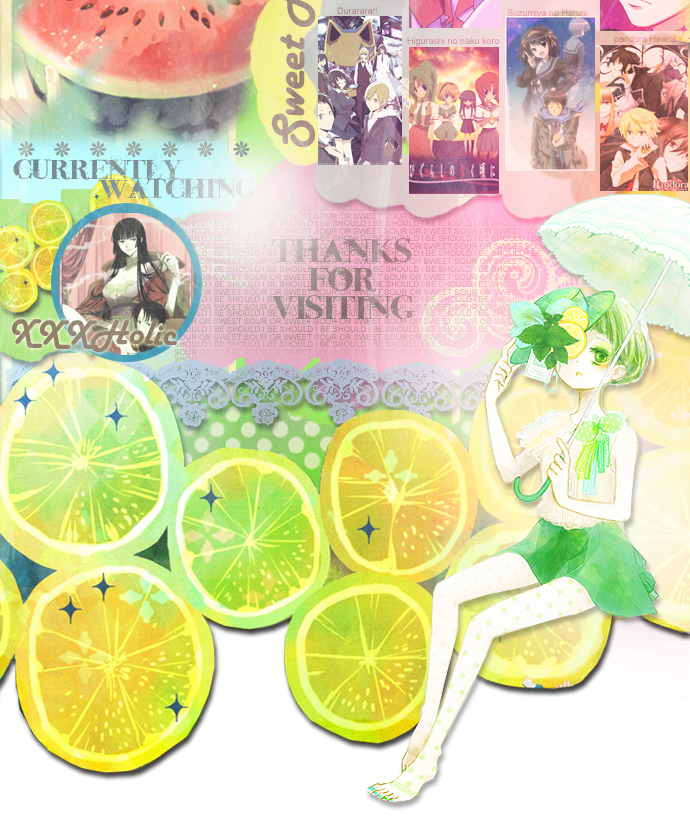 Yay!
OMG!! Wow these are soooo pretttyyy!! I really like the Allen Walker's profile!! xDD
Nice! Really good use of colors and images all mesh together well.