06-12-09, 11:53 PM
Season Anime [ 2009 Summer Anime ]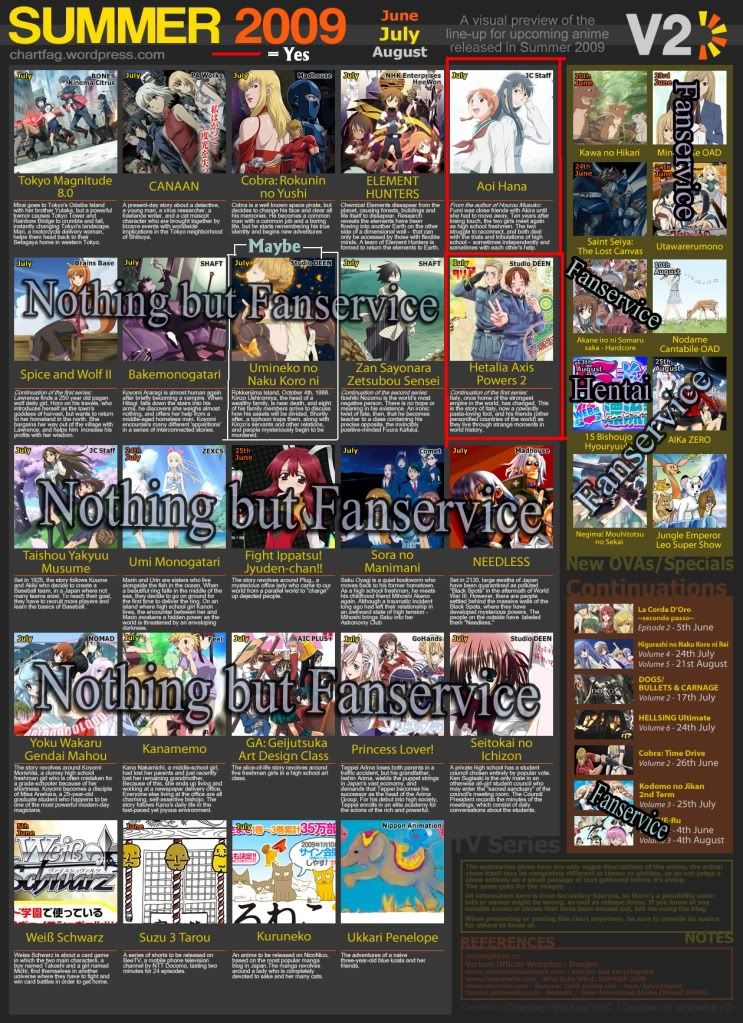 Ths just great , nothing to watch ths summer , besde aoi hana and APH 2.
All see is girls with big moe eyes, tight clothes, big breast, loli, and what be with a bf to want sex. Hostly , anime that have to much girls that have ecchi and moe , are thing but fanservice to boy/man. With no plot
But anime/manga made for girls doesn't have that but very good plot and good looking boys and girls. And not to much girls.
At lest 2009 Spring Anime was very good. Like
07-Ghost was my kind of anime I needed.
Higashi no Eden is good.
Pandora Hearts is good with good looking guys, with some hint of shounen ai.